2020 Audi RS 6 Avant: The Brutewagon Is Coming to America
2020 | audi | audi rs6 avant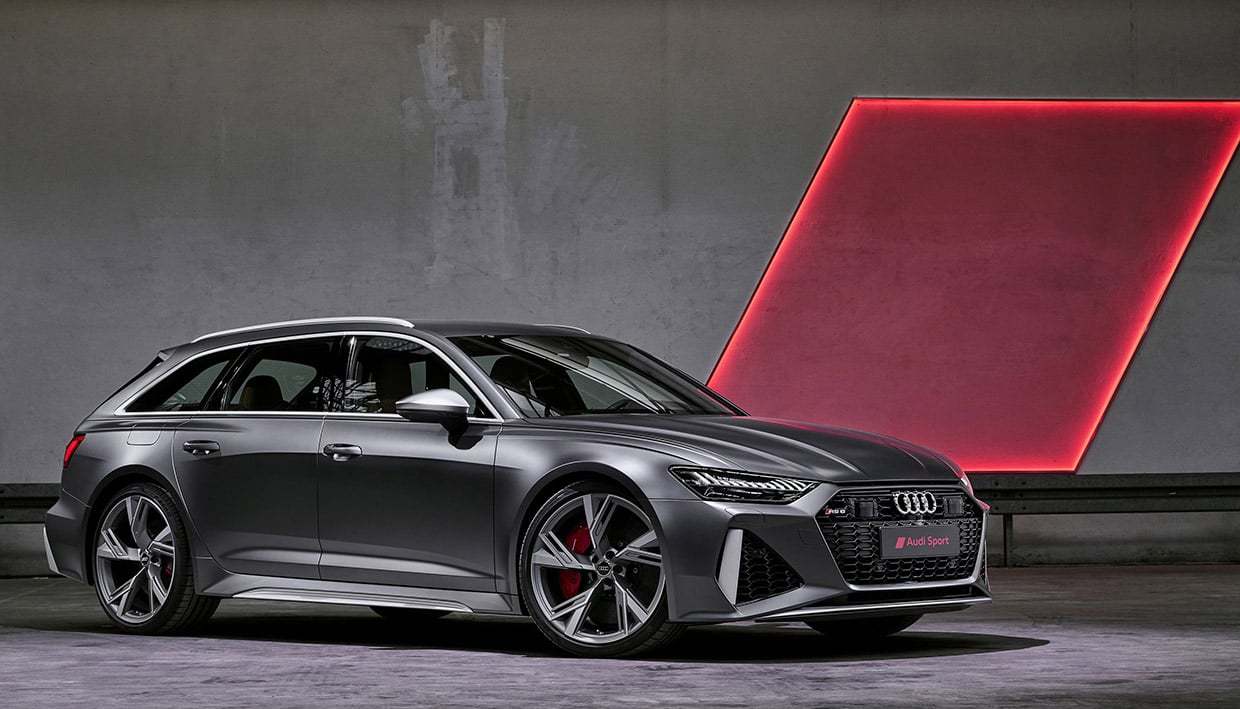 The Audi RS 6 Avant has long been an object of desire for many automotive fans. The tricked-out powerwagon has been around for two decades in various flavors, and never made its way to the good old U.S. of A… until now.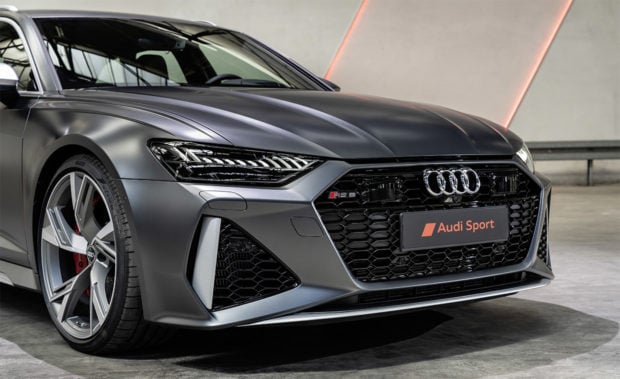 Yes, you heard that right. For the 2020 model year, the RS 6 Avant is coming stateside. In its 2020 incarnation, the wagon is especially impressive, touting a 4.0-liter twin-turbo V8, paired up with a 48-volt mild hybrid system. Combined, it cranks out 591 horses, and 590 lb-ft. of torque. With that much grunt, it can do 0-to-62 mph in just 3.6 seconds, and 124 mph in under 12. Speaking of grunt, just listen to its meaty exhaust note:
Damn, that sounds good. Top speed for the standard Avant wagon is 155 mph, but if you opt for the Dynamic package, that jumps to 174 mph, and with the Dynamic Plus package, you're looking at 190 mph at the top end. It's got an 8-speed automatic transmission, along with a Quattro AWD system, that's rear-biased to a 40/60 split most of the time, but can redistribute up to 75% to the front or 80% to the rear based on driving conditions.
When fully tricked out, the interior of the RS 6 Avant is quite special, with Nappa and Valcona leather throughout, carbon fiber bits aplenty, and a sweet honeycomb pattern on the heated/cooled RS sport seats. It also features the latest version of Audi's excellent Virtual Cockpit digital instrument panel, which can also show a variety of telemetry details, such as engine output, boost pressure, and the like.
Expect the 2020 RS 6 Avant to hit North American shores in mid-2020, a few months after it makes its debut on the streets of Europe. We don't have pricing info yet, but I'd gamble it'll start somewhere right around $100K, and jump up closer to $120K with all the options.