Spoiler Alert: The Zenvo TSR-S Rear Wing Is Bonkers
supercars | zenvo | September 22, 2019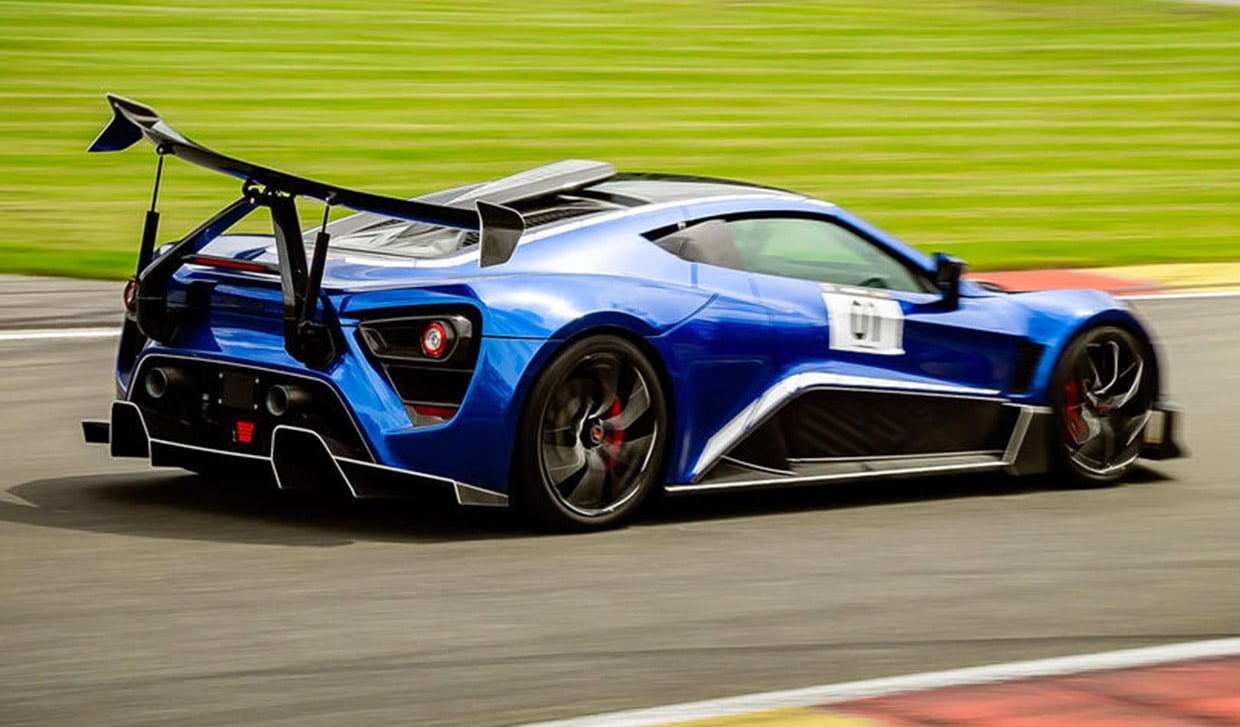 These days, you can find spoilers on everything from a McLaren 720S to a Toyota Camry TRD. These rear wings can be simply decorative, or add a significant amount of downforce. Many supercars even feature active spoilers which can raise or lower depending on their speed, but I've never seen an active wing that's quite as amazing as the one on the Zenvo TSR-S.
With an 1177 horsepower engine, and a chassis and suspension that's tuned for the track, you want lots of downforce, and in the right place at the right time. What's notable about the spoiler on the TSR-S is the dual hydraulics and central pivot point, which allow it to angle the wing not just up and down, but to the sides. This can increase downforce over the wheel that most needs it while cornering, and reduces roll.
Performance car enthusiast managed to capture some footage of the Zenvo's massive spoiler working its magic, first at the Goodwood Festival of Speed, and then later zooming through the Swiss Alps. It's well worth checking out:
The car looks amazing in that electric blue, and its twin-supercharged V8 exhaust note is sublime as it speeds around the hillclimb and then through the mountains.