Carspotting Japan: Honda S660 Mugen Edition
honda | honda s660 | Kei Car | manual transmission | Mid-Engine | Mugen | roadster | s660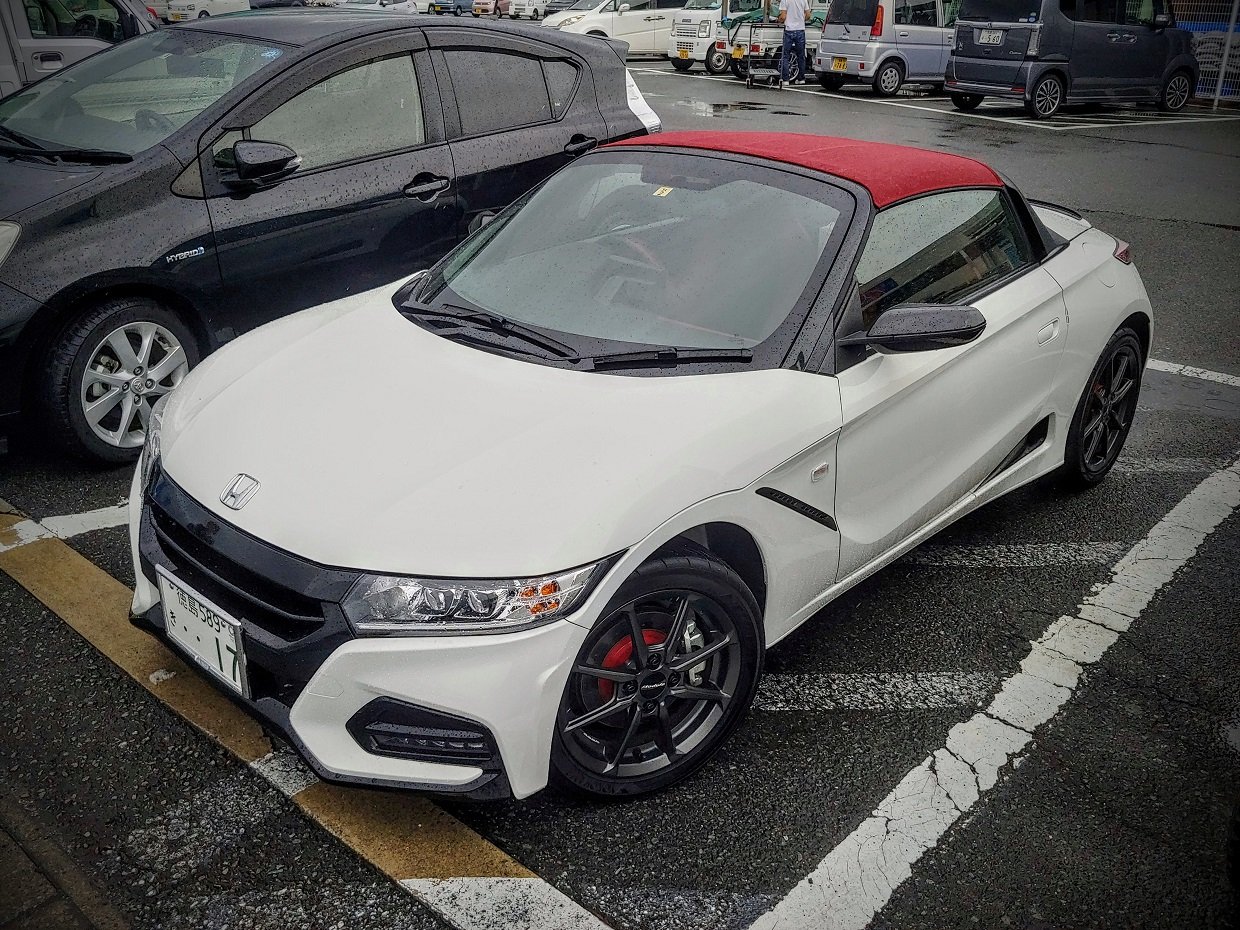 Hot on the heels of my tiny Italian carspotting in Japan a couple of weeks back, comes a far more modern, mid-engine approach to automotive engineering. Commonly referred to as "the new NSX's baby brother," the Honda S660 is a Japan-exclusive two-seat roadster that fits neatly within the Japanese kei car category, so it has to have less than a 1.0-liter engine.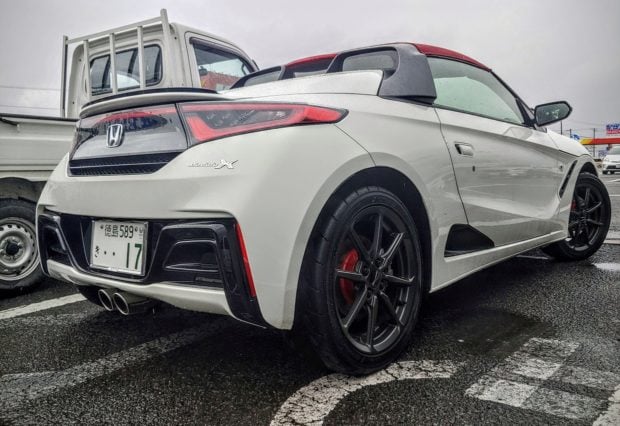 This translates to a 656cc Honda Earth Dreams 3-cylinder engine, which has been boosted by a turbo, allowing the car to reach an astounding… 64 horsepower and 77 pound-feet of torque. OK, so raw power isn't its forte, but by weighing in at just a hair under a ton in manual trim allows this car to do a lot with a little.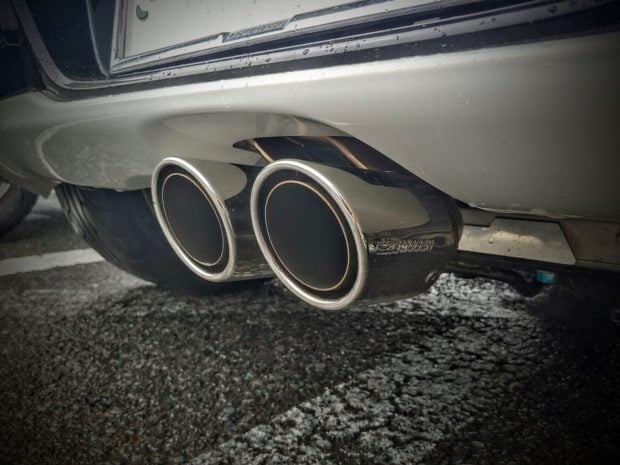 While an extremely limited, 660 units of the highly coveted "RA Mugen" Honda S660 were released in October of 2016, those who were unable to get in on this action have been able to make their own versions via dealer installed Mugen options. This particular driver opted for a stainless Mugen exhaust, Modulo alloy wheels, drilled rotors, and a slick maroon red soft top. Chances are this little puppy was packing Bilstein suspension underneath as well, and being that this is a driver's car, was outfitted with a real carbon fiber Mugen shift knob.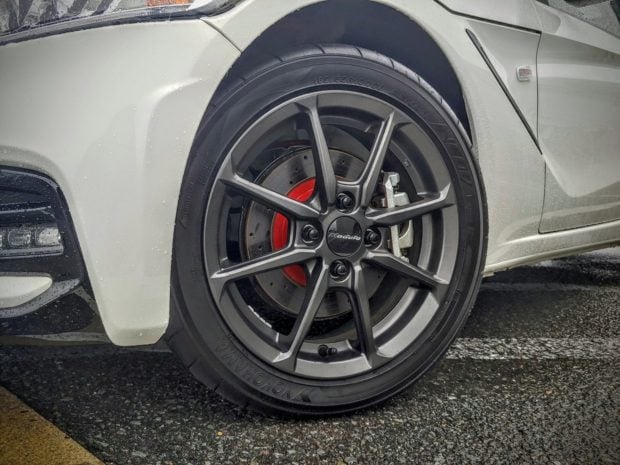 Commonly referred to as the spiritual successor to the classic Honda Beat from the 1980s and '90s, the S660 may not be a powerhouse, but blinding speed isn't always necessary when you've got a plucky manual transmission and a bazillion revs at your disposal.  Now as for whether or not America is ready for the S660, chances are slim that it will ever reach our shores. So enjoy it here on 95Octane, and if you're ever in Japan see if you can take one for a spin. Just make sure it has all of the fun Mugen goodies.