Hennessey Venom F5 Engine Makes An Astounding 1817 Horsepower
custom | engines | hennessey performance | hennessey venom f5 | V8 | October 1, 2019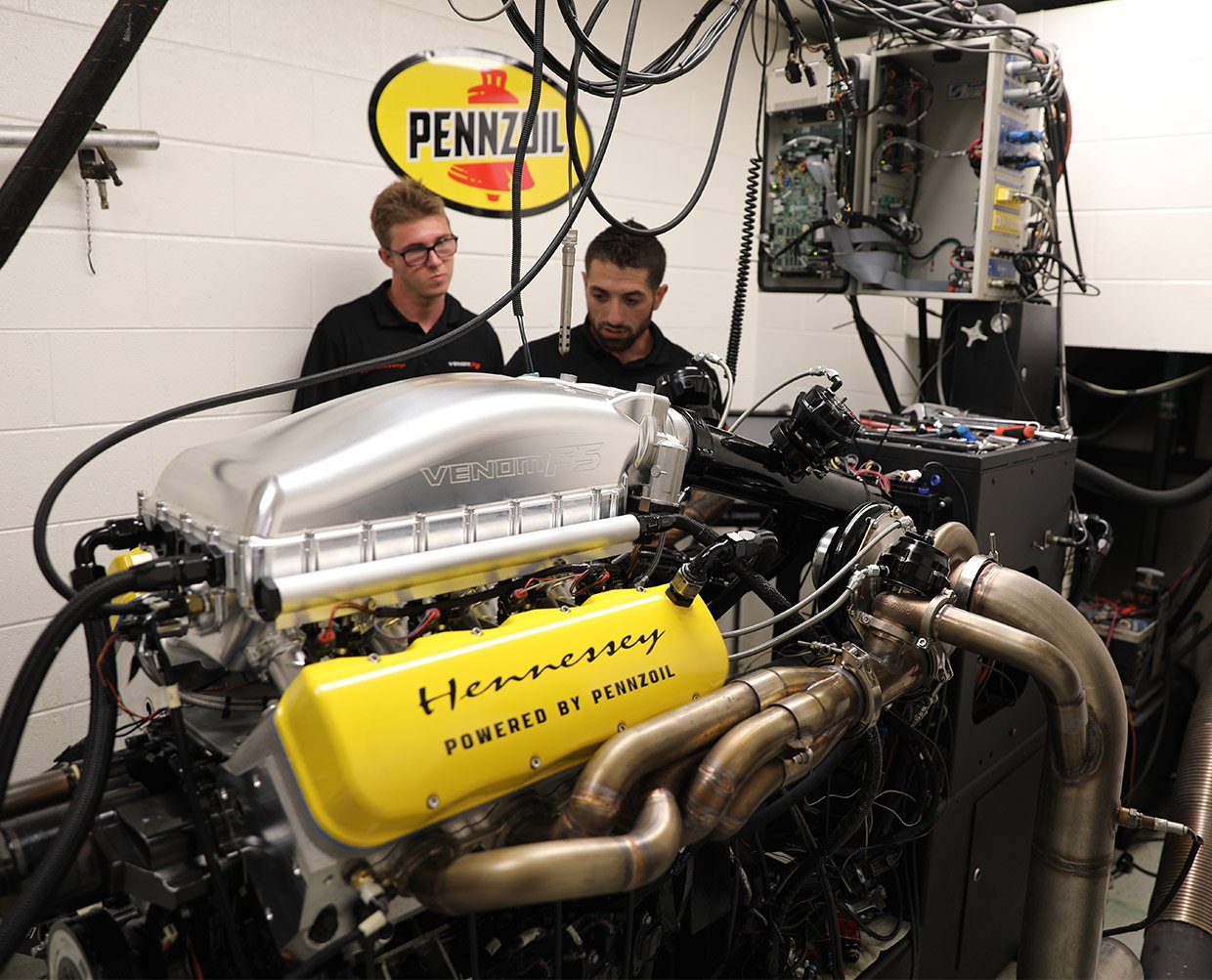 Thanks to their custom-tuned and custom-built engines, Hennessey Performance makes some seriously badass vehicles. Now, the Sealy, Texas tuner is showing off one of the most powerful V8 engines we've seen this side of a top fuel dragster.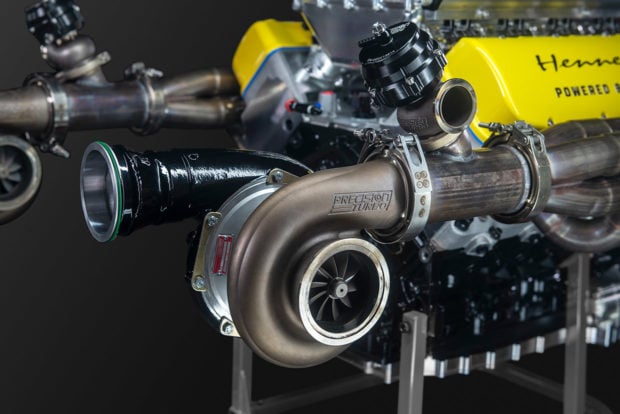 The engine for the Venom F5 (nicknamed "Fury") is based on the classic V8 architecture, but there's nothing ordinary about it. It packs a variety of custom lightweight parts, including its crankshaft, pistons, connecting rods, and engine block. The twin-turbocharged, 6.6-liter engine makes 1817 horsepower at 8,000 rpm, and 1193 lb-ft. of torque at 5,500 rpm, redlining at 8,200 rpm. All of its components are built for extreme duty, which will be critical to pushing along the F5, which is expected to weigh under 3,000 pounds, even with this beast in place.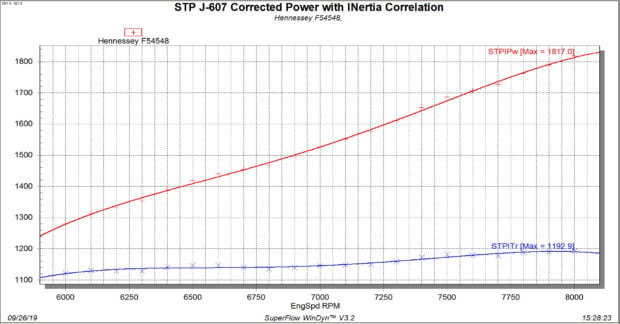 You can check out this bad boy as they crank it up on the dyno in the video clip below, then learn more about how the engine will be used in the Venom F5 supercar in a quest to break the road car speed record.