We Spotted a Sherp While Off-Roading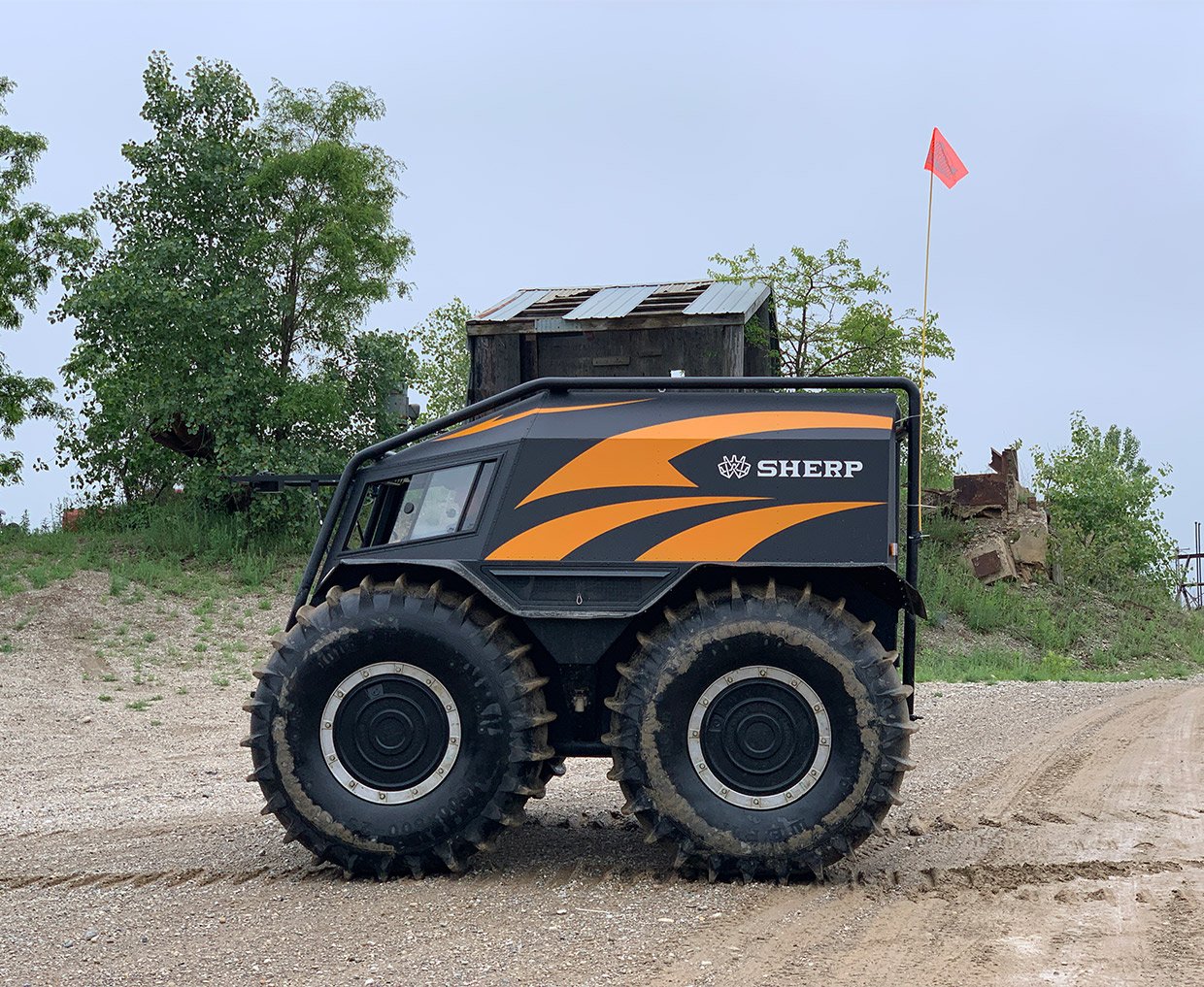 During a recent outing to the Bundy Hill Off-Road Park park in Jerome, Michigan, I spotted a vehicle I've never seen in person before. Among the Wranglers and Raptors, between the ATVs and the dirt bikes was this incredibly strange and wonderful sight – a Sherp.
For those unfamiliar with the Sherp, it's a Russian-made ATV that rides on ridiculously oversized low-pressure tires. Combined with an almost non-existent wheelbase, it can roll through all kinds of terrain, has a very tight turning radius, can climb grades up to 35º, and can even drive through water.
While I didn't get to ask its owner what sort of engine his Sherp had, the stock model has basically what amounts to a tractor engine – a Kubota V1505-T turbo-diesel engine that makes just 44 horsepower. But this thing wasn't built for speed – it was built for conquering challenging surfaces, and as you can see in the demo video below, it looks like it can hold its own: