The Nissan GT-R Is Still Amazing at 50
2020 | nissan | Nissan GT-R | October 10, 2019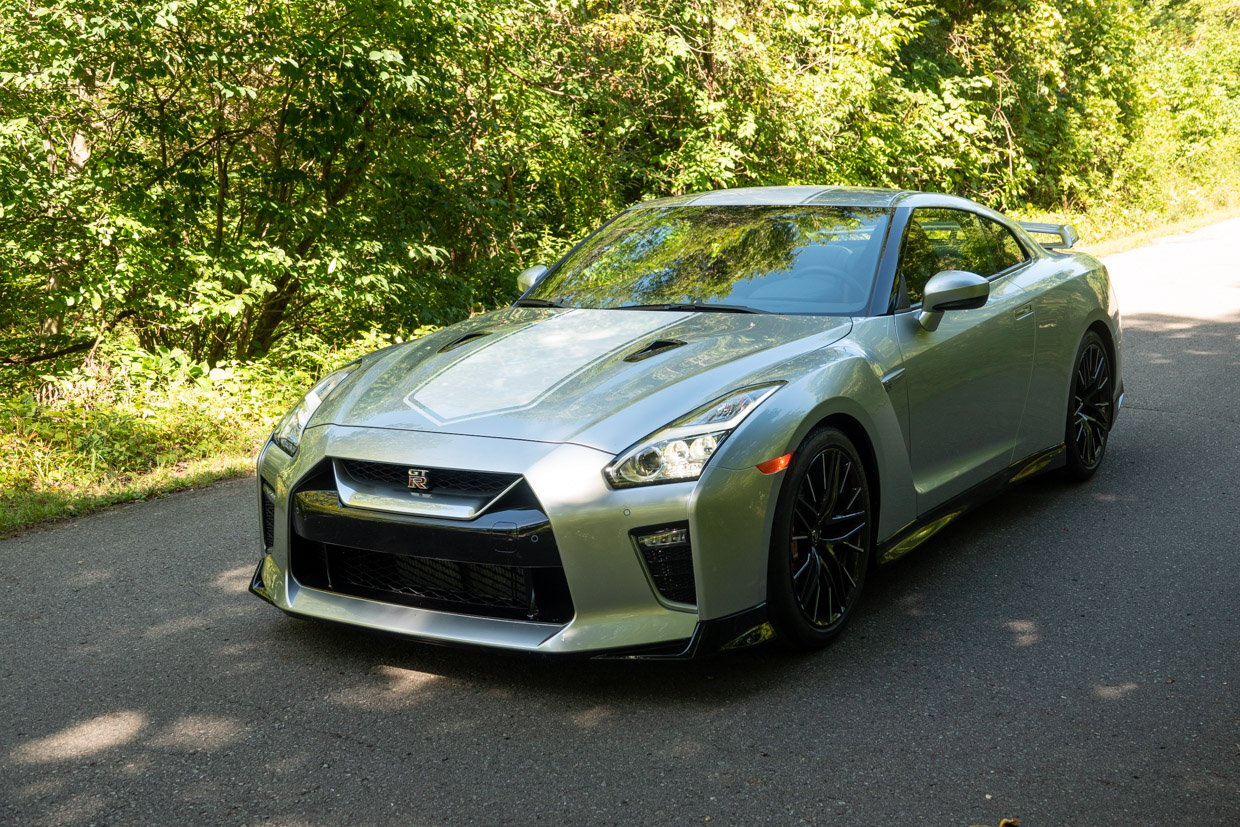 The Nissan GT-R first came on the scene all the way back in 1969 as the Skyline GT-R. After five successive generations, and a five year hiatus from 2002 to 2007, the Skyline gave way to the GT-R, which has seen a couple of revamps, first in 2011, and again in 2017. And to celebrate the 50th anniversary of the GT-R, we have the 2020 50th Anniversary Edition, the car I had the opportunity to live with and drive for a few days.
At its core, the modern day GT-R is as much about its engine as anything. Its 3.8-liter, twin-turbocharged VR38DETT V6 engine is simply sublime. Each engine is hand-assembled by a single master craftsperson, with its creator's signature embossed on a plaque on its engine block, making it just that much more special. Here, it makes an impressive 565 horsepower and 467 lb-ft. of torque, while the track-focused GT-R NISMO cranks it up to 600 horses and 481 lb-ft. of torque.
In an era of 8-speed, 9-speed, and 10-speed gearboxes, the 6-speed dual-clutch transmission in the GT-R is all it really needs. It's crazy fast banging through the gears, and very satisfying to command via its paddle shifters. Push your foot down and the power comes on fast and furious. Downshift, and its quad titanium exhaust throws off a satisfying grunt. And since the GT-R has one of the best performance car all-wheel drive systems out there, it puts that power to the ground brilliantly, rocketing the muscular ride from 0 to 60 in about 2.9 seconds, an impressive feat given its not exactly svelte 3840 lb curb weight.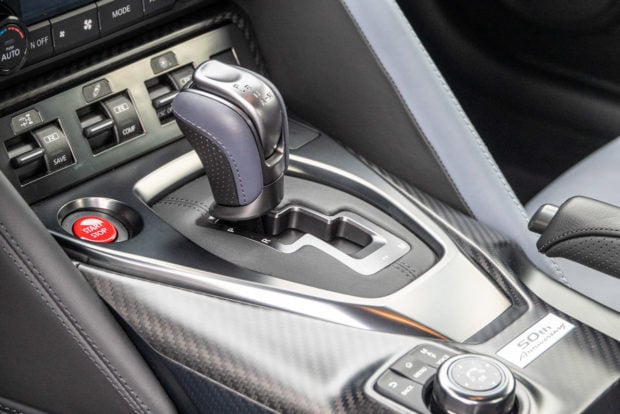 One of the great things about the GT-R is just how easy it is to just get in and drive. Between its stiff chassis, direct steering, and Bilstein adaptive damping, it does what you expect it to, instilling tremendous driver confidence. The on-board traction control and stability systems feel helpful, rather than intrusive, though they can be disabled for more experienced drivers when hitting the track.
I'm a big fan of the GT-R's looks, which really set it apart from other supercars. It's not trying to be a Lamborghini or a Ferrari. It's got a distinctively Japanese character, one of precision and purpose, rather than flashiness. The GT-R is a car for true performance enthusiasts, rather than spoiled trust fund brats. That's not to say it doesn't turn heads – it does – but you get the sense that passersby are intimidated by its presence more than anything else. Few cars say "get out of my way" more when you're in the passing lane approaching a lane hog.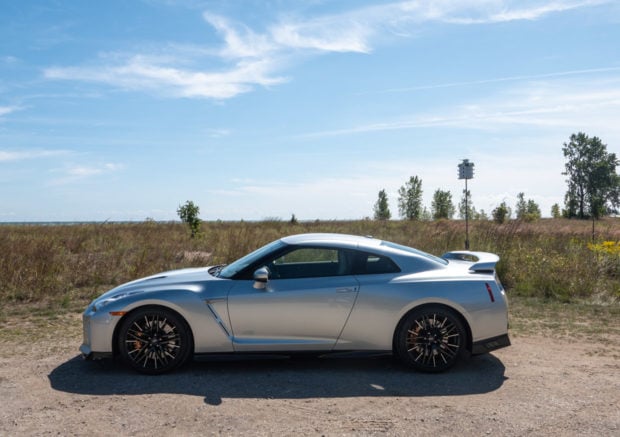 Unlike earlier GT-R models, the GT-R's interior lives up to the price tag of the car. Combining the Premium trim with the 50th Anniversary package offers up beautiful semi-aniline leather seats, and an embroidered Alcantara headliner. And those seats are incredibly comfortable, despite the deep side bolstering required to keep you in your seat when pulling some lateral-Gs. Combined with the car's impeccable handling, it makes for a surprisingly good road tripping grand tourer. Though I've been told that the Track and NISMO editions aren't nearly as friendly on long trips when it comes to their suspension setup. On the other hand, those models will get you around a race circuit faster.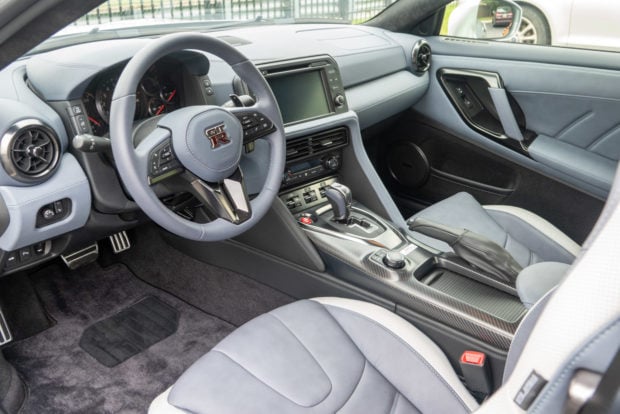 Suffice it to say that the Nissan GT-R is one of my favorite cars of all time. It's crazy fast and precise, and in recent years, it's become quite a bit more sophisticated when it comes to cabin comfort. With prices starting at $113,540 for the GT-R Premium, and $123,040 for the 50th Anniversary Edition, it's not a car that everyone can afford, but it's definitely a car that many will aspire to. If you ever get a chance to drive one yourself, drop what you're doing, and seize the opportunity.