A Gulf Livery Jeep Trackhawk is the Best Trackhawk
geiger cars | hellcat | jeep | jeep trackhawk | trackhawk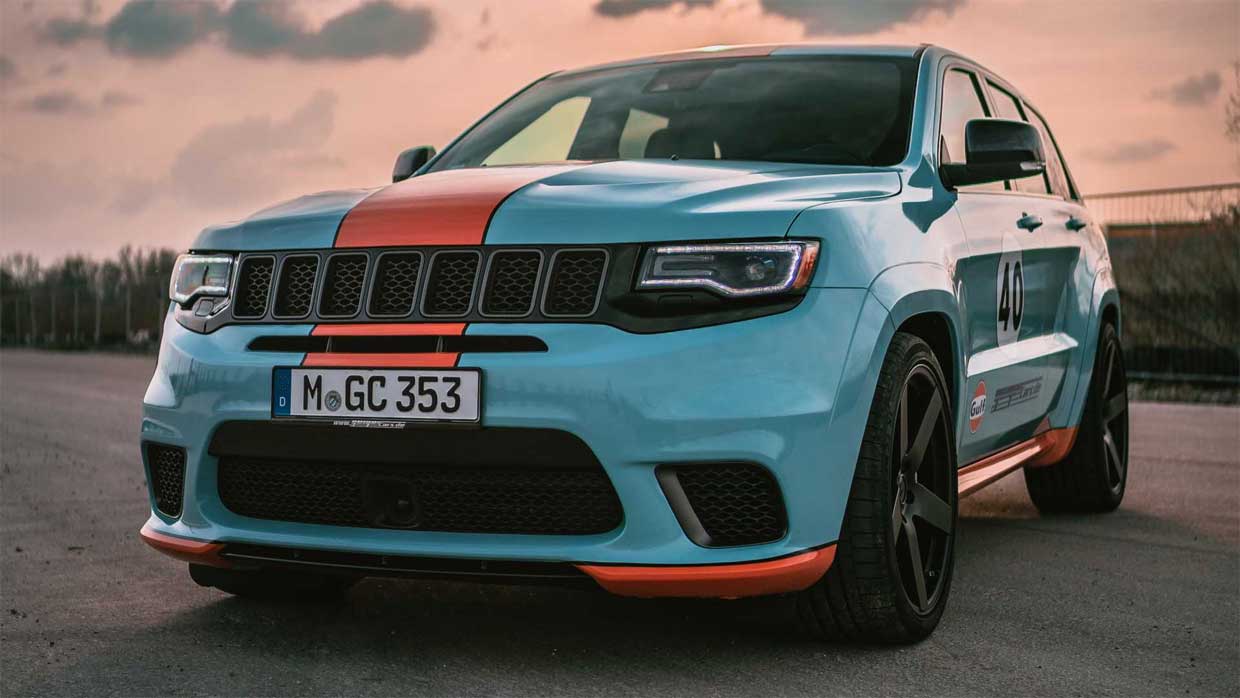 Jeep makes a very cool SUV in the form of the Grand Cherokee Trackhawk. This beast is an SUV aimed at hauling people during the week and hauling ass on the weekend at the dragstrip. It has a 707 hp supercharged Hellcat V8 under the hood, making 645 lb-ft of torque.
German tuner GeigerCars has taken a Trackhawk and modified it. The most obvious change is the Gulf livery wrap applied to the SUV and its surprising how good a vehicle that big looks in baby blue and orange.
The company also lowered the Trackhawk by an inch, gave it 22-inch black alloy wheels, and souped it up with more power. A custom supercharger, forged internals, and other mods push horsepower to 900 and torque to 740 lb-ft. If you want one like it, you can buy this ride for $144,000.