2020 Bentley Flying Spur Can Do 207 mph
2020 | bentley | bentley flying spur | limousines | October 31, 2019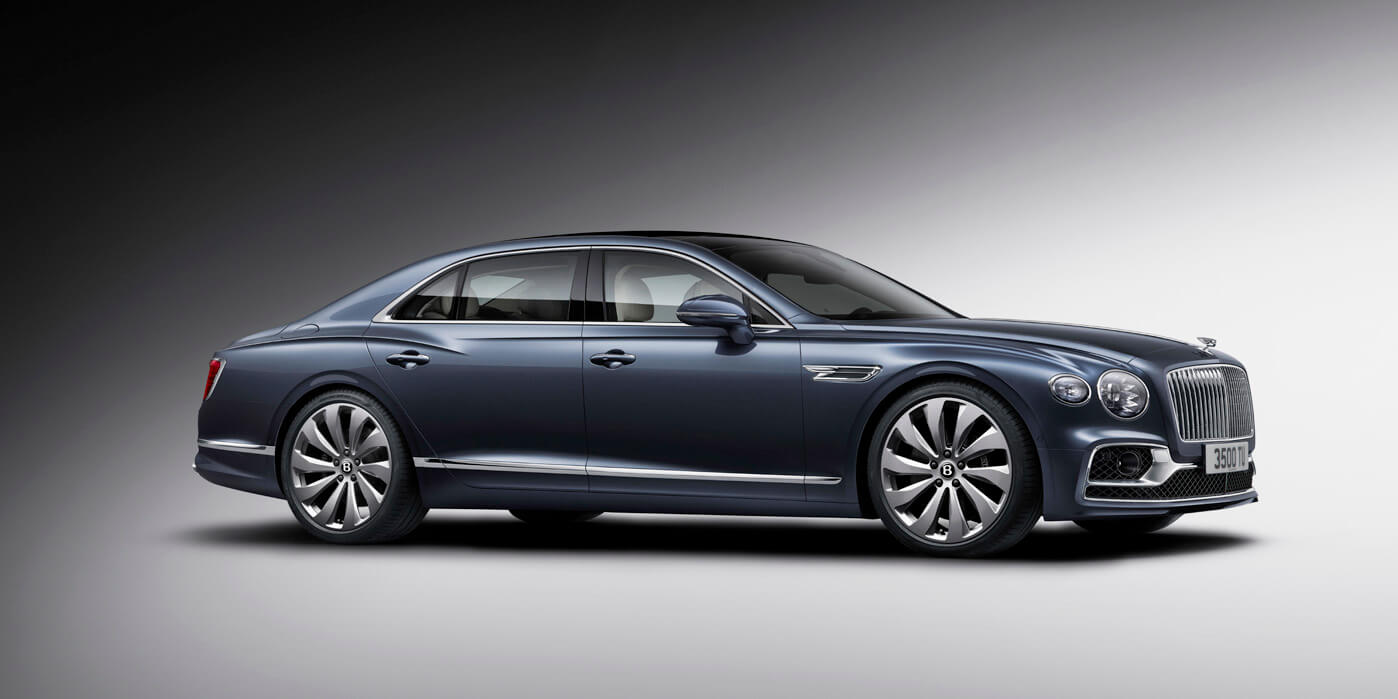 British ultra-luxury automaker Bentley is back with the latest edition of its flagship executive sedan, the perfectly-posh Flying Spur. For 2020, the Flying Spur is powered a monster 6.0-liter W12 engine that produces 626 horsepower, and can launch the gargantuan sedan to a mindblowing top speed of 207 mph. 0-to 60 mph is achieved in just 3.7 seconds. Not bad for a car that's likely to tip the scales at around 5500 pounds.
The new version features a dramatically more sleek and modern design than the outgoing model, highlighted first and foremost by a simply spectacular grille that takes up nearly every inch of the car's front end that isn't occupied by the exquisite crystal-cut headlamps.
Inside, the car is just as you would expect it to be – deliciously rich two-toned leather with dimensionally quilted diamond stitching, perfectly selected pieces of rich wood veneer, and that precision craftsmanship that's synonymous with the Bentley name.
Beyond the sheer power beneath its hood, the Flying Spur is designed to offer incredibly smooth, yet unexpectedly agile handling for its size and weight. It has an electronic active roll control system, torque vectoring by braking, and a dynamic ride control tech to ensure that every bump and vibration is removed from the cabin.
It's more than likely if you own a Flying Spur that you'll be in the back seat being driven around, but in case you or your driver enjoy a more thrilling and engaging ride, it also has an adaptive exhaust system, which can crank up the engine sounds in Sport mode, or all but eliminate them in Comfort mode.
Bentley has loaded the interior of the Flying Spur with features for back seat drivers as well, including plush individual seating, and a rear touchscreen remote, which allows for the adjustment of climate, mood lighting, infotainment and even to view navigation from the front console screen.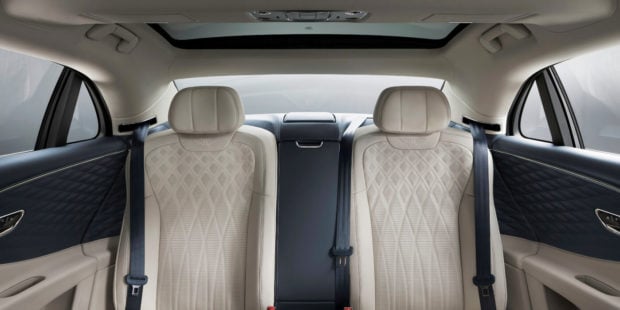 Bentley has yet to announce pricing for the new Flying Spur, but the prior car started at $224,500, so I'd expect this one to run somewhere in the same "if you have to ask, you can't afford it" vicinity.