Lockheed Lakester Custom Roadster Is Shiny Airplane-inspired Racer
chrome | lockheed lakester | vintage | November 6, 2019
---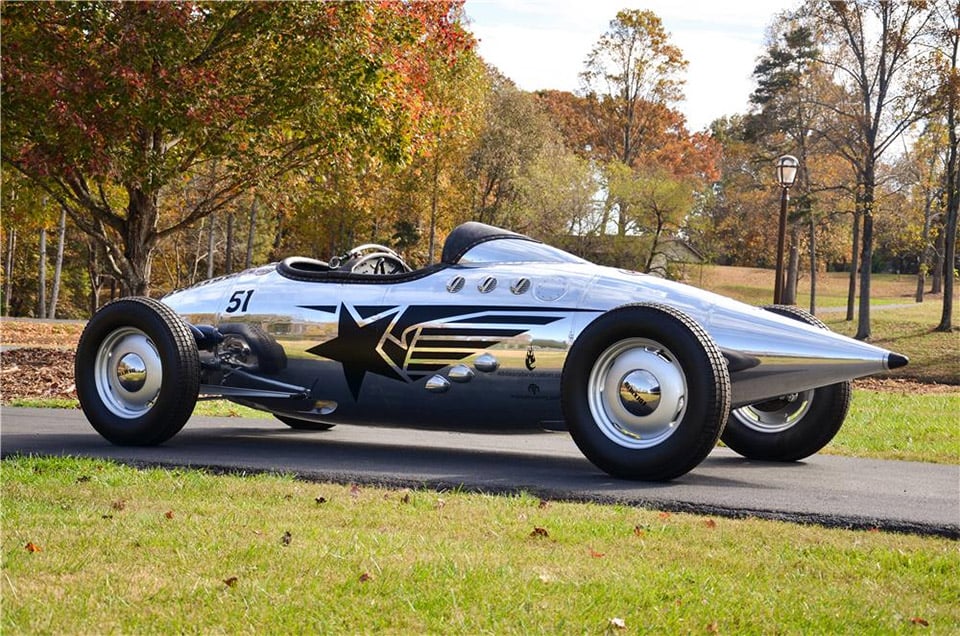 This super shiny custom vehicle was inspired by vintage salt flat racers, with a healthy dose of retro aviation style. If its pointy chrome body looks familiar, that's because it was made from the aluminum wing tip fuel tank of a 1950s Lockheed Super Constellation airplane.
Built by Iowa's Eddie's Rod & Custom, this street-legal vehicle is powered by a 200hp turbocharged 1980 Toyota 3TC HEMI 4-cylinder engine, mated with a 5-speed manual transmission. Its interior features tandem gunner seats from a Lockheed Neptune, and its steering wheel came from a 1948 Rockwell Aero Commander, so it's basically an airplane on wheels and without wings.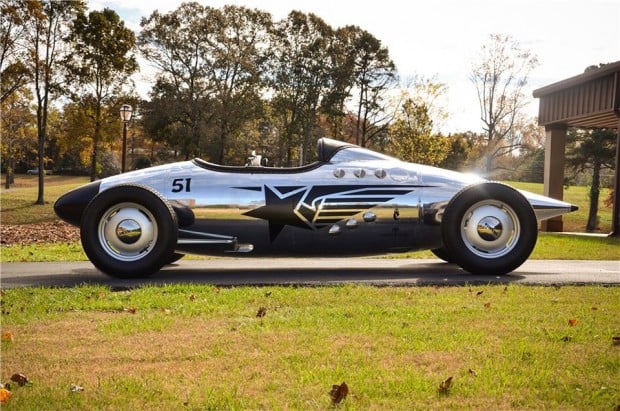 This unique vehicle last sold back in 2014 during the Barrett-Jackson Scottsdale auction, where it landed a $110,000 winning bid.