The 2021 RAV4 Prime Is a 302 Horsepower AWD Plug-in Hybrid That Gets 90 MPGe
2019 los angeles auto show | 2021 | hybrids | toyota | toyota rav4 | November 19, 2019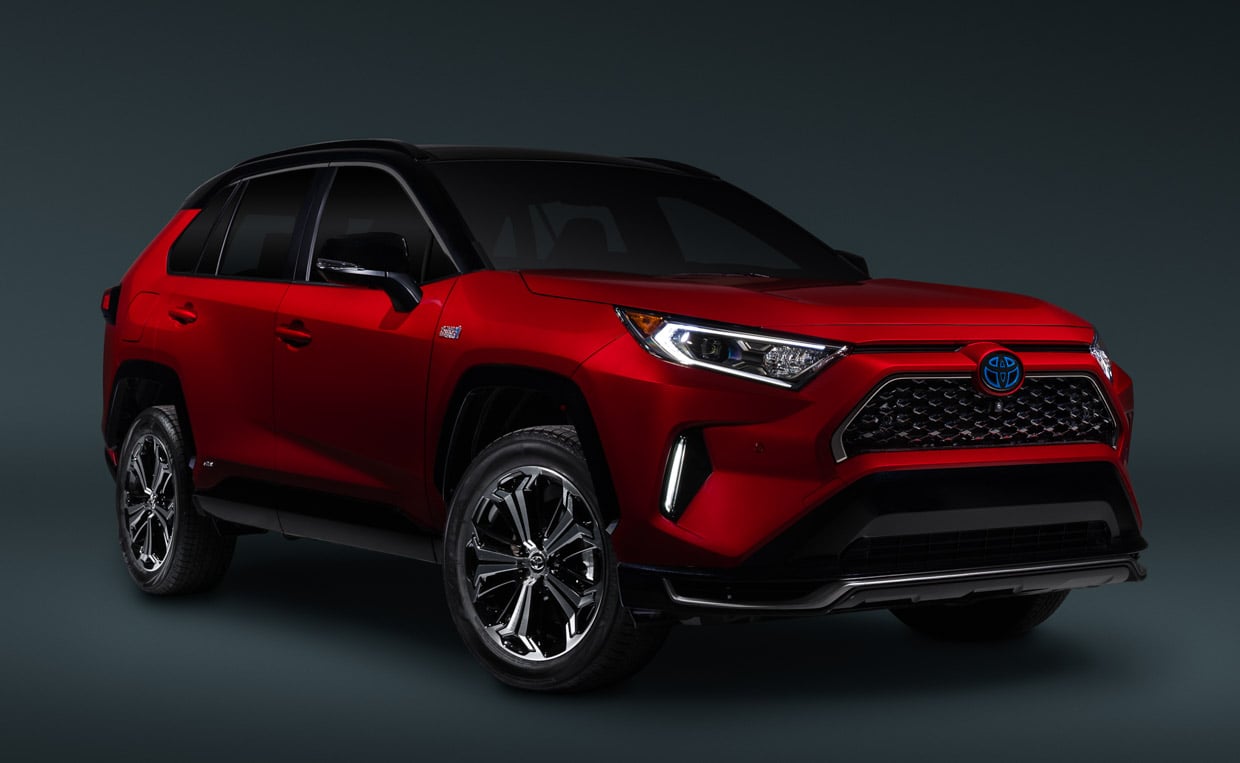 One of the things I love about auto shows is that you never know who will show up with an unexpected announcement. For the 2019 LA Auto Show, Toyota has a surprise up its sleeves with a new RAV4 model that bests all RAV4s before it. With the help of a plug-in hybrid drivetrain, the 2020 RAV4 Prime ups the power, speed, and fuel efficiency, all while maintaining the things that make the current RAV4 so good to begin with.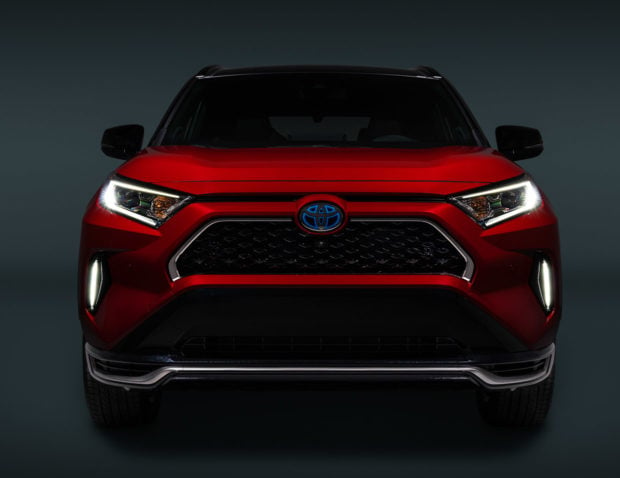 With the exception of its blue-tinged Toyota logo and the addition of a charging port, the RAV4 Prime looks a lot like other RAV4 models. It even shares the 176 horsepower, 2.5-liter Atkinson-cycle engine found in the RAV4 Hybrid, but here it makes an extra 5 lb-ft. of torque, for 168 lb-ft peak. But here's where it gets really interesting. Combined with its electric motor generators, the Prime makes a total of 302 horsepower via its all-wheel drivetrain, 83 hp more than the Hybrid.
This powertrain can launch the RAV4 Prime from 0 to 60 mph in just 5.8 seconds – a full 2 seconds faster than the Hybrid, and half a second faster than the old RAV4 V6 – which was far less fuel efficient. With a fully charged battery, it can drive up to 39 miles on pure electric power, making it an extremely smart choice for local jaunts around town. Unlike a pure EV, you still have a full hybrid drivetrain, which allows you to drive as far as you'd like with good old regular-grade gasoline. Overall fuel economy is targeted at 90 MPGe – which is the EPA's attempt to provide an rough equivalency to miles per gallon for vehicles that have an electric drivetrain.
By placing its larger battery pack beneath the floor, the RAV4 Prime manages to not lose any cabin space, while also lowering its center of gravity, which should improve handling and stability. Like the Hybrid, the Prime's rear-mounted motor helps improve traction and startup acceleration as needed. Toyota hasn't provided AWD torque distribution figures as of yet, but the Hybrid can go anywhere from 100% front/0% rear to 20% front/80% rear, so I wouldn't be surprised if the Prime had similar capabilities.
I was already a fan of the current-gen RAV4 Hybrid, and at least on paper, the Prime sounds like the best of all worlds, with added power, better fuel efficiency, and the ability to drive on pure electric power. I'm definitely looking forward to giving this one a drive once it hits the review fleets next year.
As an added bonus, Toyota has also improved its hybrid battery warranty starting with the 2020 model year – bumping it up from an already generous 8 year / 100,000 mile to 10-years or 150,000 miles.
You'll be able to get the RAV4 Prime in either the existing XSE trim or the newly-added SE trim, which are the sportiest configurations Toyota offers. Toyota has yet to reveal pricing for the RAV4 Prime, but it's expected to land in dealerships in mid-2020.