Ken Block Shreds Tires on China's Most Terrifying Road
china | drifting | Hoonitruck | ken block | stunts | trucks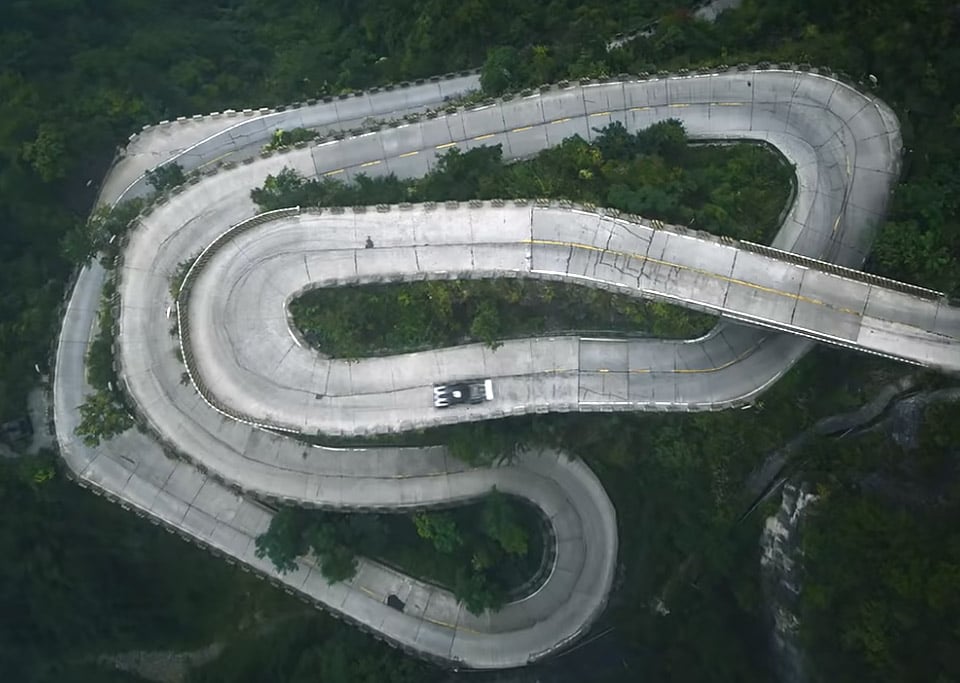 If there's one thing that Ken Block is known for, it's his ability to drift through corners like few other drivers on the planet.
For his Climbkhana Two video, Block got behind the wheel of his 914 horsepower F-150 Hoonitruck and drifted it through one of the world's most dangerous roads. The 99-turn beast that winds through China's Tianmen Mountain is at once one of the most beautiful places, and at the same time one of the deadliest if you're behind the wheel of any kind of vehicle.
Sponsor Toyo Tires yet again provided the rubber for Ken to burn, and he of course obliged with plenty of smoke. The 8+ minute video clip is packed with thrills, and well worth your time.