Exquisite Waltz Blue 1948 Tucker 48 Going up for Sale
1948 | auctions | gooding and co | scottsdale | tucker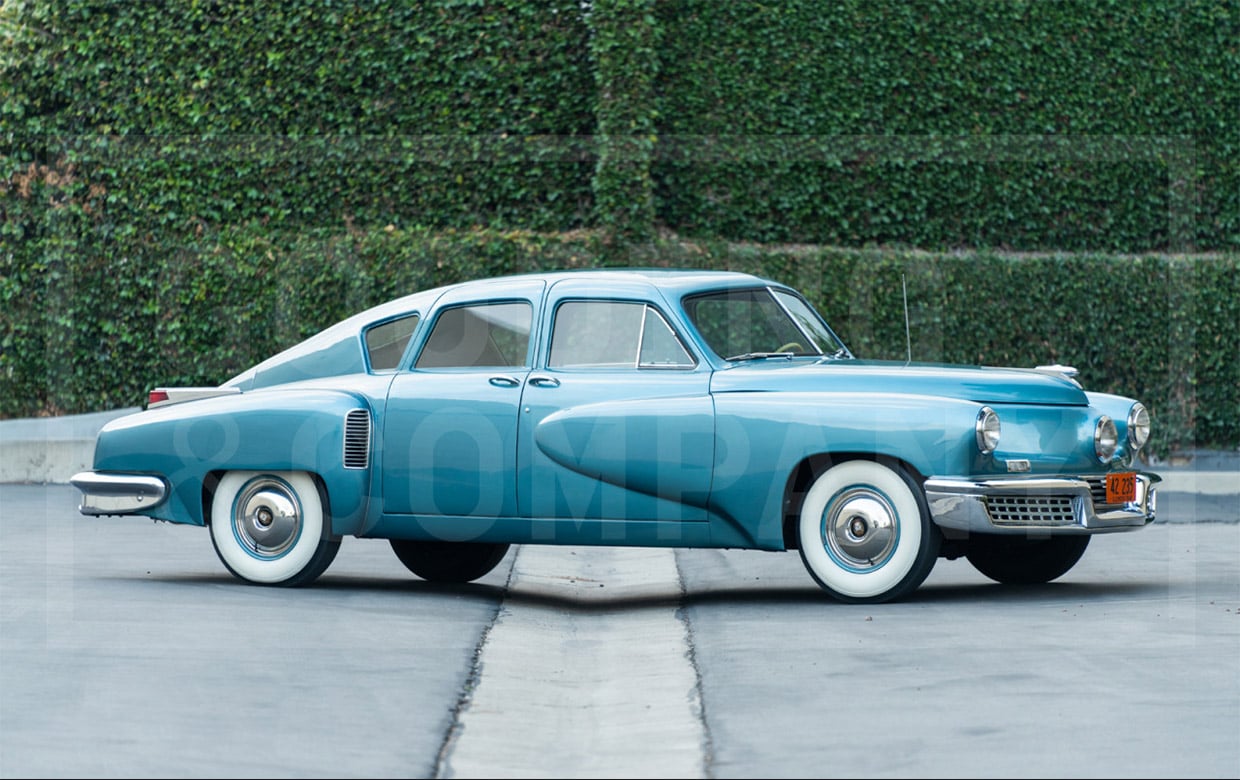 Tucker automobiles were some of the most extraordinary and distinctive cars ever created, but sadly, the bootstrapped car company didn't last long in the face of big business, and in the end, just 50 of Preston Tucker's aerodynamic sedans were ever built. Now, if you've got deep enough pockets, you could buy one of these incredible rarities as it heads to auction.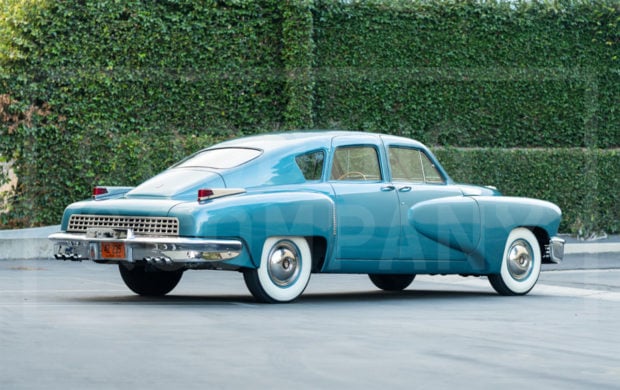 This curvaceous 1948 Tucker 48 is just one of 12 that were created in this beautiful Waltz Blue Metallic paint. This unique beauty has a rear-mounted, 334 cubic inch horizontally-opposed 6-cylinder engine that makes 166 bhp and an impressive 372 lb-ft of torque. The 219 inch-long car weighs roughly 4,200 pounds, in part thanks to the cutting-edge safety designs that Tucker was renowned for, including its built-in roof roll bar, shatterproof glass windows, and unusual cyclops center headlight, which turned along with its front wheels.
The car looks to be in perfect concours-ready condition, and has just over 6200 miles on its odometer. This rare gem if headed to Gooding and Company's 2020 auctions in Scottsdale, which run from January 17 to 18. Tuckers have previously been sold for prices over $1.5 million, so I would expect to see this one fetch a similar amount when it crossed the auction block.