McLaren Elva Is an 804 hp Open-top Monster
2020 | mclaren | mclaren elva | roadster | December 1, 2019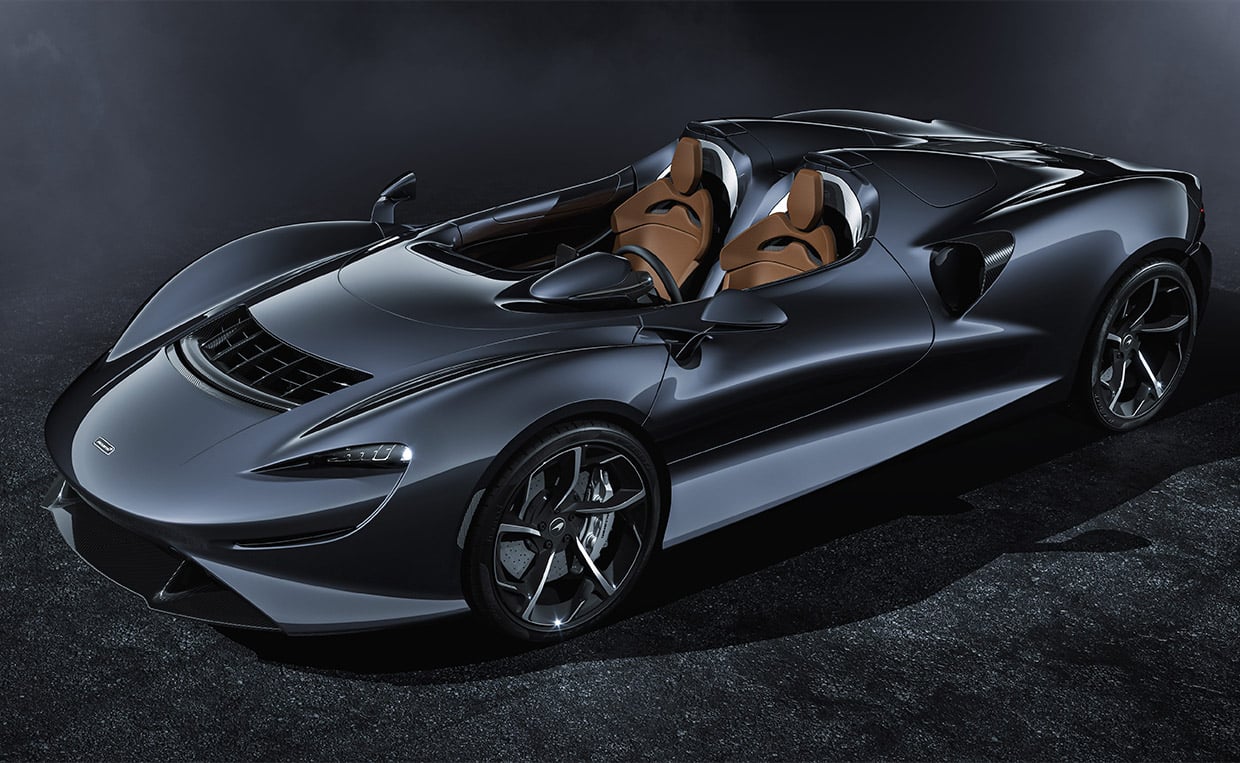 Featuring a design inspired by Bruce McLaren's minimal 1960s racers, the McLaren Elva is a modern day roadster that is said to be the lightest production car the UK automaker has ever created. Weighing in at just 2965 lb, the $1.7 million-plus, open-top supercar packs an 804 hp turbo V8 in back that can launch it from 0 to 62 mph in less than 3 seconds, and 124 mph in 6.7 seconds, making it even faster to that mark than the Senna.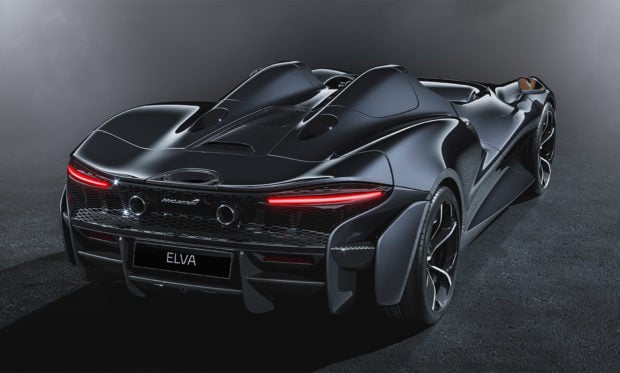 That engine is paired with a quick-shifting 7-speed dual-clutch transmission, along with performance features such as a dry-sump oil system, titanium exhaust, adaptive suspension, and electro-hydraulic power steering. Like other recent McLarens, it's built on a carbon fiber monocoque chassis, which combines weight savings with strength.
Since the car has no actual windshield, its unique aerodynamic design channels airflow up and over its occupants to keep wind out of the cabin. Dubbed the Active Air Management System, it deflects air through the car's nose and over the cockpit, creating a sort of windscreen out of air itself. While that should keep rain out of your face, I'm not sure how it'll do with vicious pebbles being tossed out of dump trucks on the highway.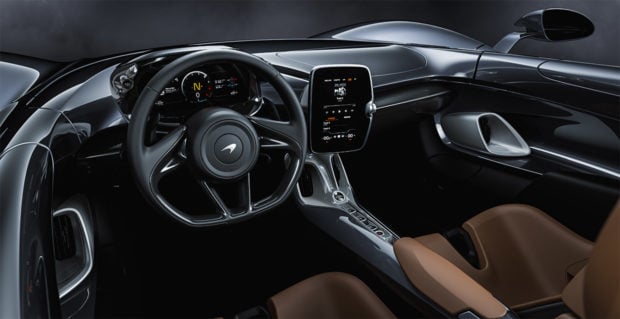 Just 399 of the cars will be made, with the first Elvas being delivered in late 2020. Almost certainly they've all been spoken for by wealthy oil barons and other billionaires.