SportChassis P4-XL is a Luxury Sport Utility Truck
freightliner | off-road | SportChassis | December 8, 2019
---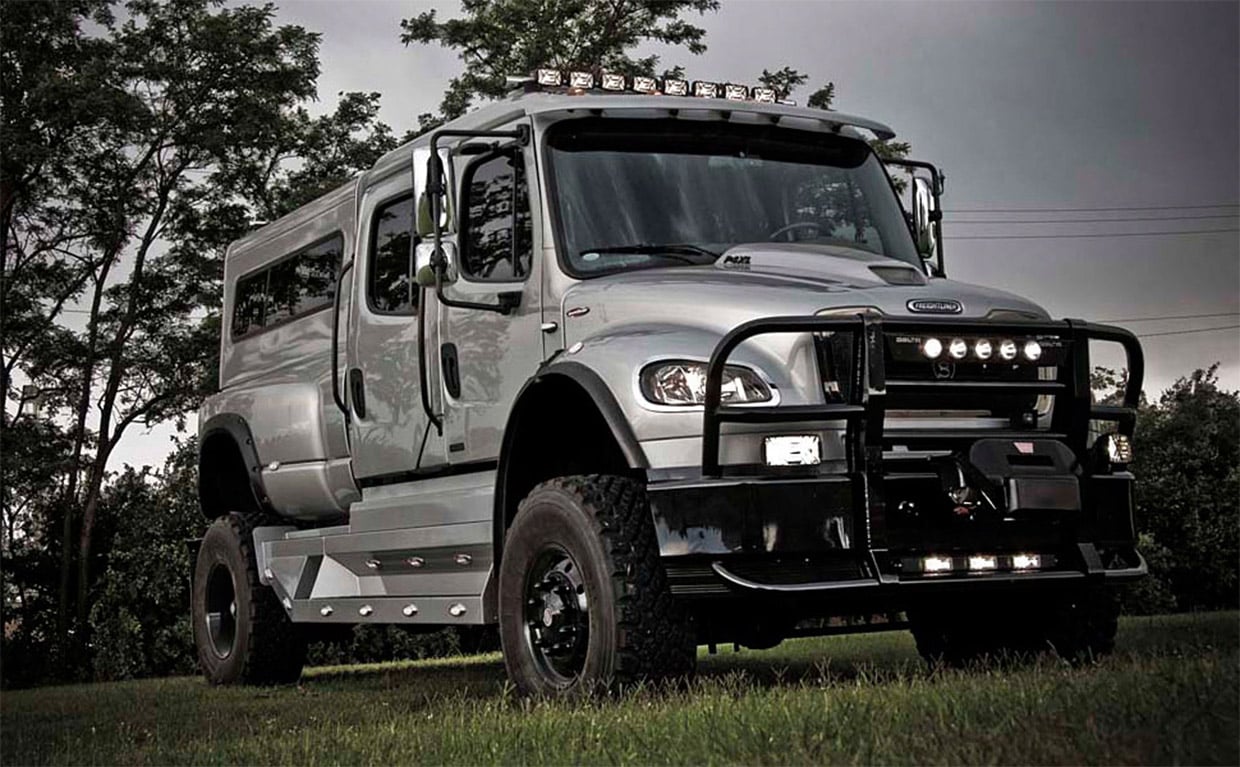 Do you want an off-road truck that looks like an armored bank truck? Look no further than the Sport Chassis P4-XL. This beast is built on a Freightliner M2 Sport chassis, but heavily modified for luxury, comfort, and increased versatility.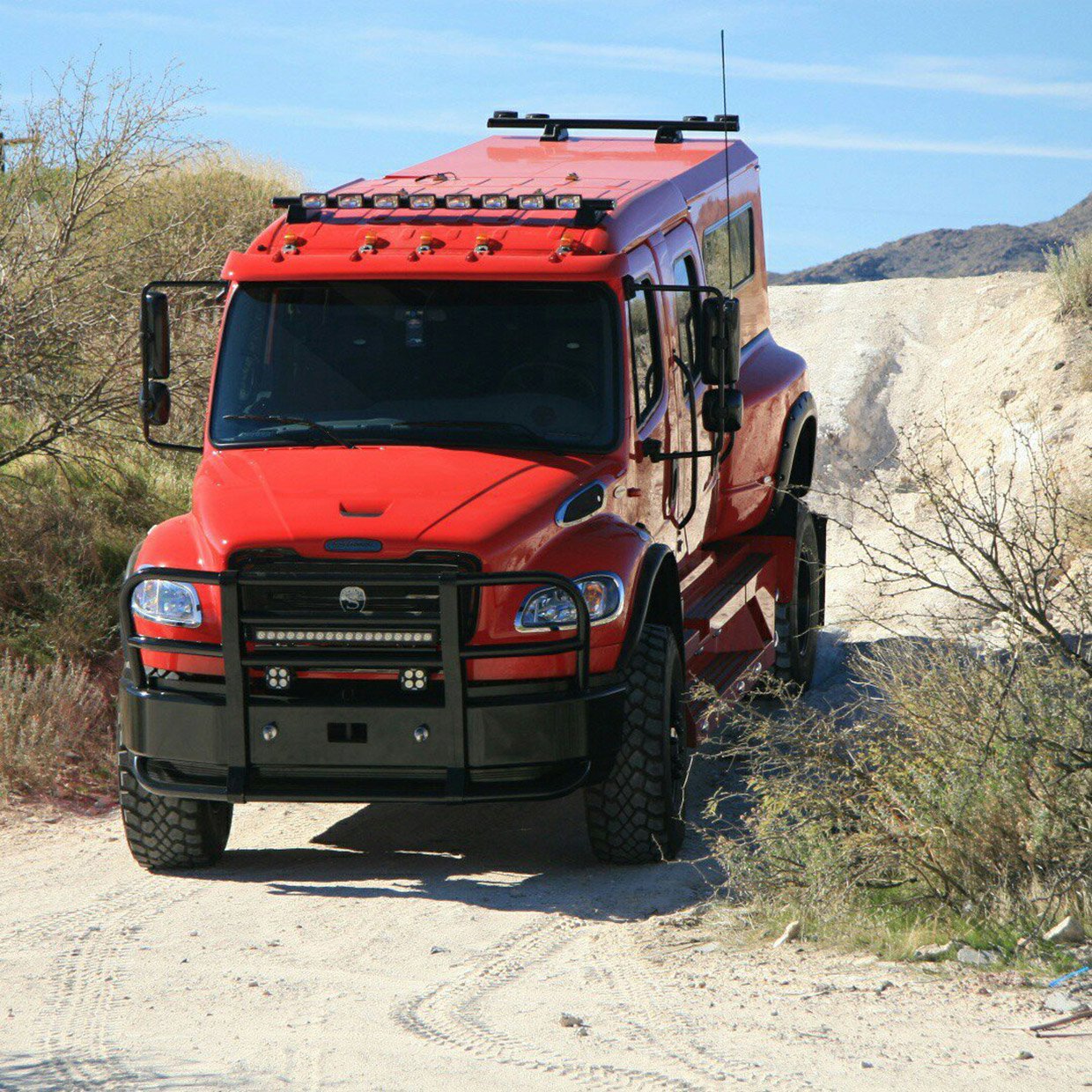 Under the hood, it packs an 8.3-liter Cummins diesel engine that makes 350 horsepower and 1020 lb-ft of torque. The 4-wheel-drive truck measures in at a whopping 262″ long (174″ wheelbase), 114″ high, and 99″ wide, and rides on big 22.5 x 12.25 aluminum wheels, wrapped in 425/65R22.5 tires.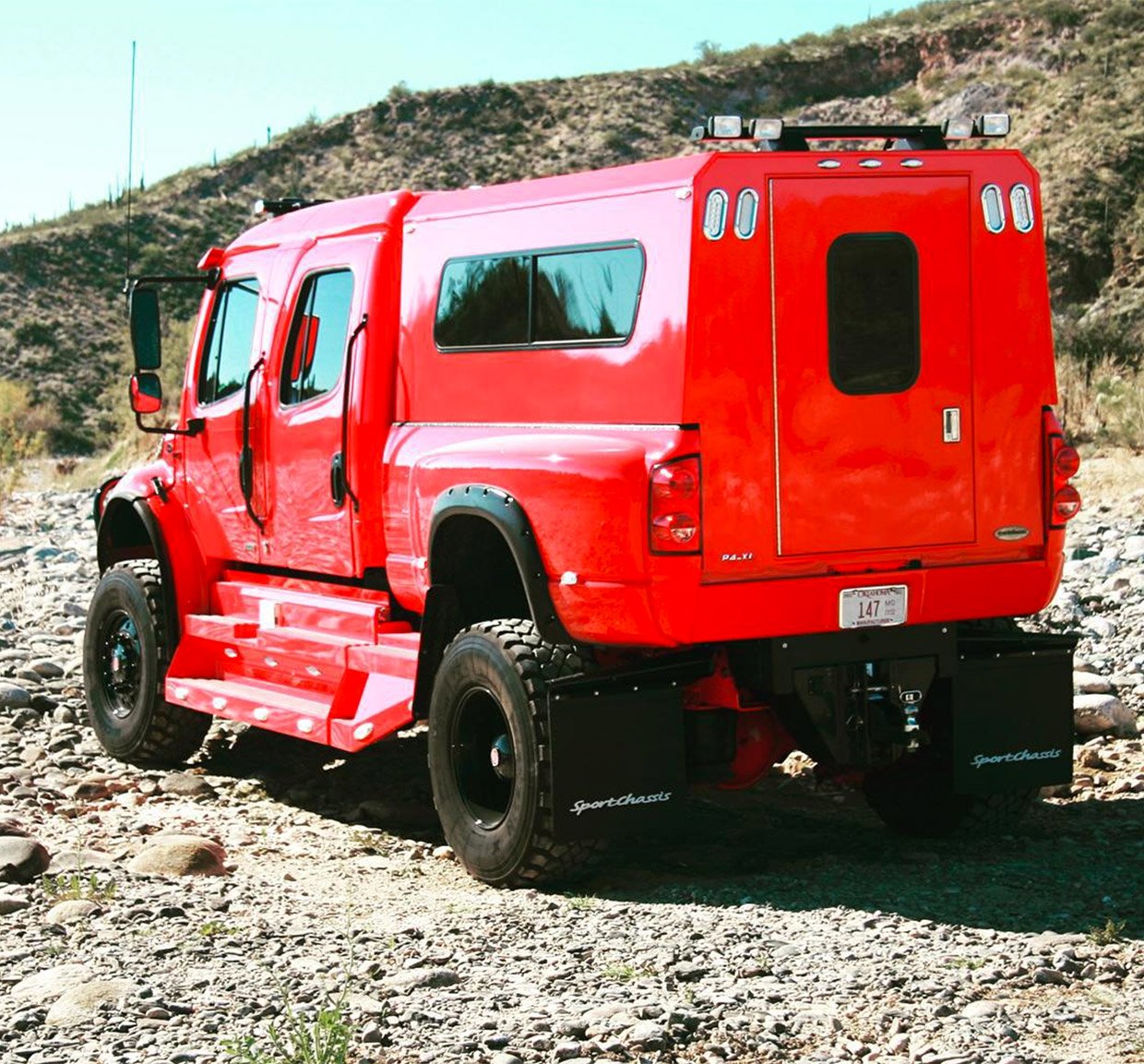 It's ready to tow and handle cargo too, with a 6,888 payload capacity, a 17,500-lb rear air suspension, a 10,000-lb front axle, and a GWVR of 27,500 lb. And lest you're concerned about running out of fuel carrying all that weight, it's got dual 80-gallon fuel tanks.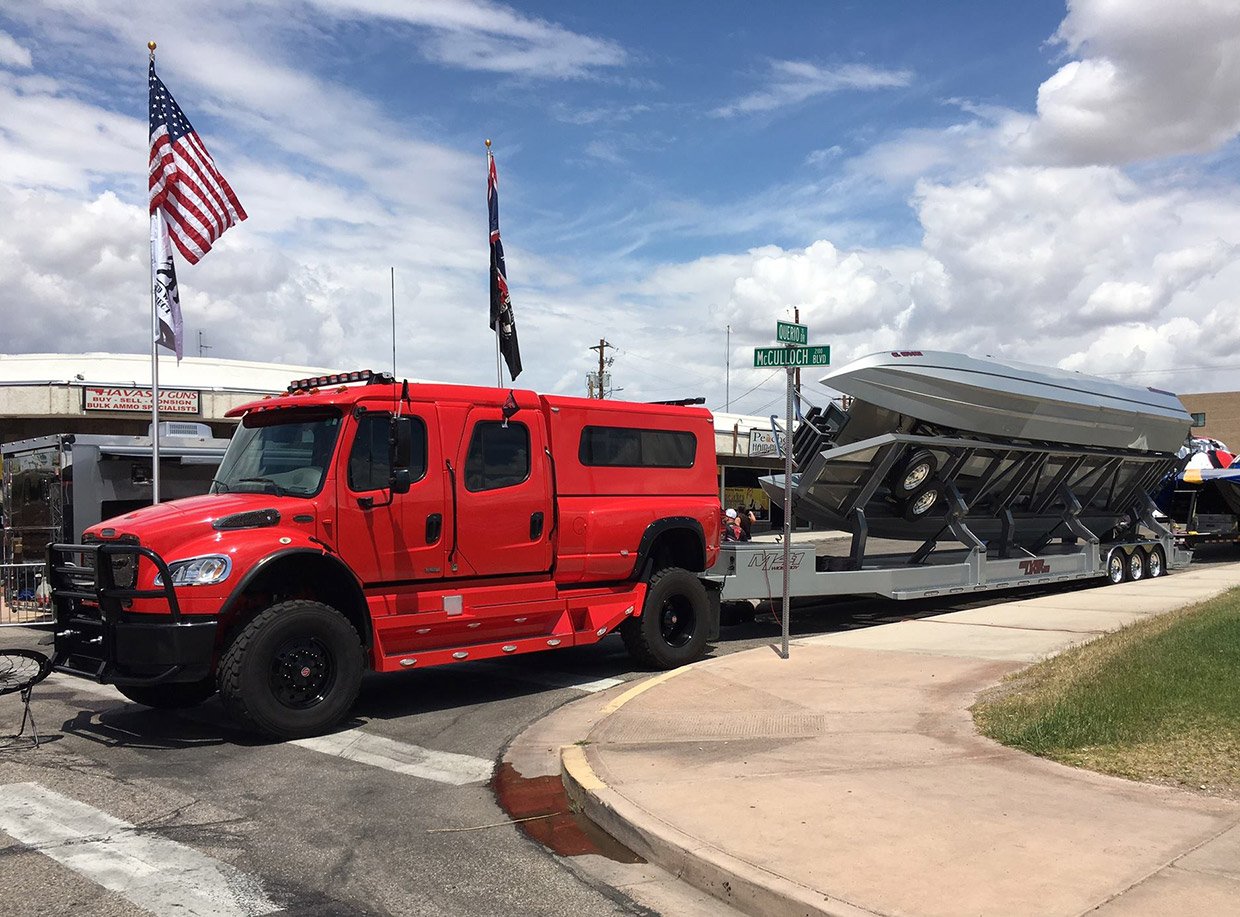 Inside, it's been tricked out with premium finishes, with air-ride leather seating, a lay-down rear sofa, marine grade carpeting, and a Dynamat passive noise-reduction system to help drown out that big diesel engine. It's also packed with tech such as a 4-camera observation system, a digital satellite TV system for rear seat passengers, Wi-Fi, and more.