Jaguar to Boost I-PACE Range Via Software Update
EV | jaguar | software | December 9, 2019
---

The Jaguar I-PACE is a pretty amazing vehicle, with great driving dynamics, speedy launches, a slick, modern design, and a capacious and luxurious interior. But with any battery-electric vehicle, driving range can always be a source of anxiety. Even with its 234 mile EPA range, that's a bit less than most gas-powered and hybrid-electric vehicles, so any extra range you can eke out of its 90kWh battery pack is a bonus.
Now, Jaguar has announced a free software upgrade for I-PACE models that can increase real-world driving range by up to 12 extra miles. Jaguar says it took some of the learnings it gained during the work on the I-PACE eTROPHY race series, and applied them to the production vehicle to achieve these gains.
Among the changes are modifications to the AWD torque distribution in ECO mode, updated thermal management controls, the ability to run the battery to a lower charge level, and tweaks to the regenerative braking system to increase energy recovery at low speeds. In addition, the I-PACE's range estimation algorithm has been updated to be more accurate at predicting remaining driving range.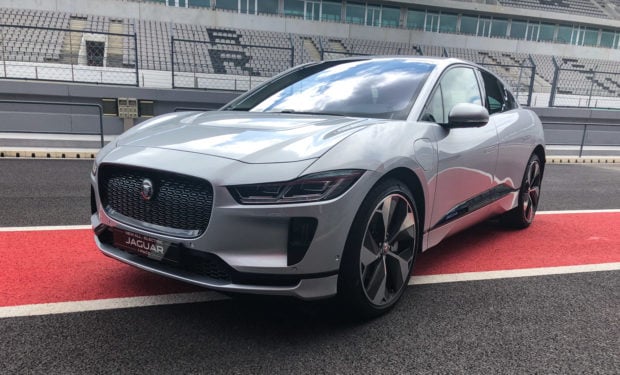 Jaguar says that the additional range doesn't affect the certified EPA range at this point, but I-PACE owners definitely should see an improvement in their day-to-day drives.
While the I-PACE is capable of receiving updates over the air, this particular upgrade will require a visit to a Jaguar dealership. The update will also include improvements to that over-the-air capability, which should make future upgrades more convenient.