Gorgeous 1965 Ford GT40 Replica by Active Power Cars for Sale
active power cars | auction | auctions | for sale | ford | ford gt40 | replicas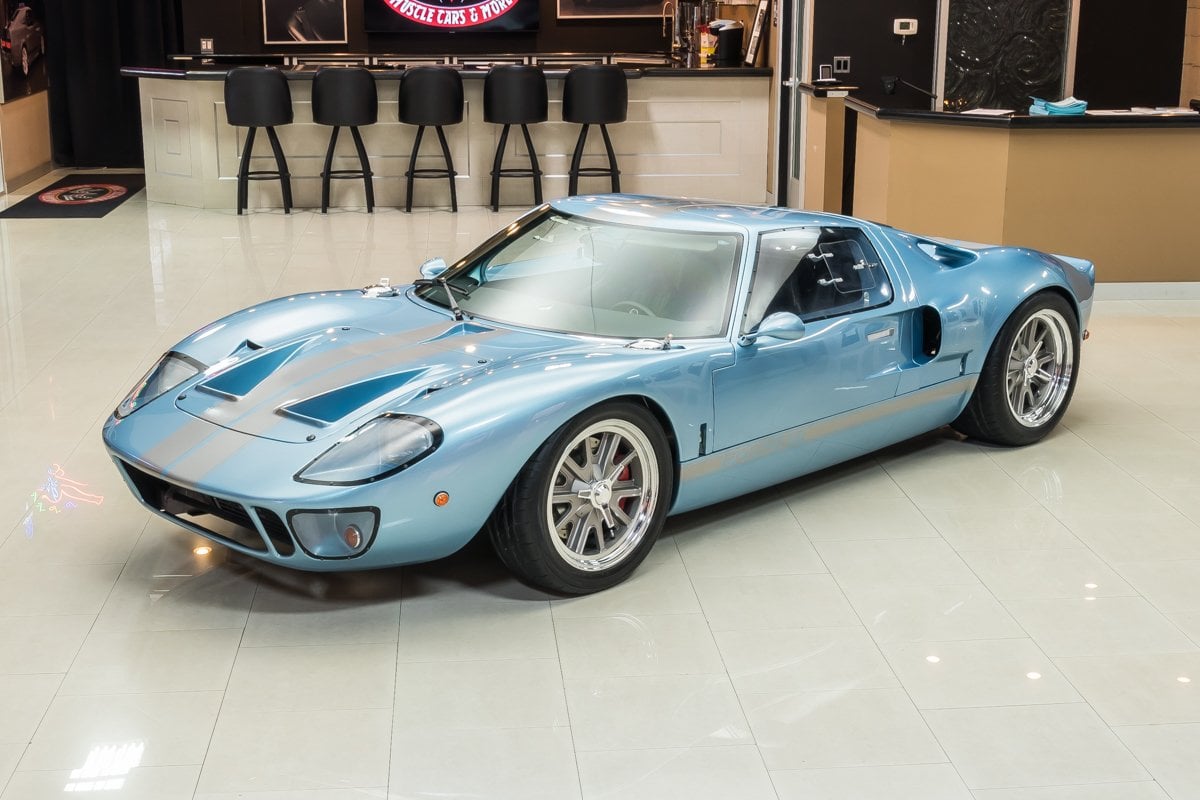 While the classic Ford GT40 is an incredible collector's car, the fact is that they're incredibly rare and expensive, and have zero in the way of modern conveniences. On the other hand, this replica 1965 GT40 by Active Power Cars looks every bit as awesome as Ford's original race car, but is equipped with a modern drivetrain and interior.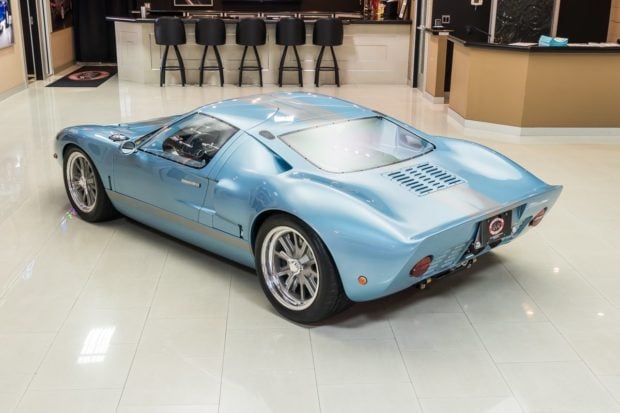 This particular car is up for sale from Michigan's Vanguard Motor Sports at the moment, and features a sweet metallic blue paint with grey racing stripes. The car took roughly two years to build, and has a custom chassis and handmade body. In back, it's got a modern 5.0-liter Coyote V8 engine, connected to a 6-speed manual transaxle.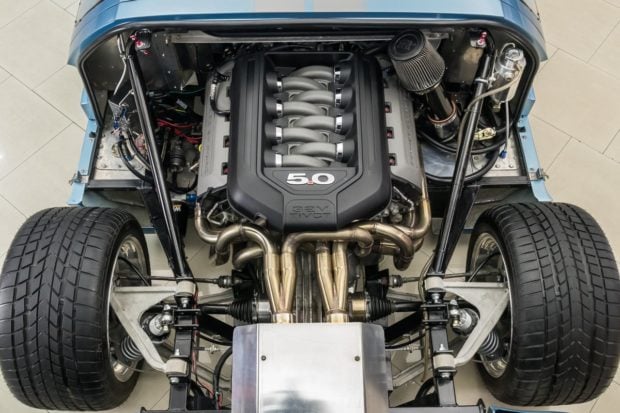 It's also got power steering and air conditioning. It's got racing seats and harnesses that can accomodate drivers as tall as 6'2″, and it's also street legal. With less than 200 miles on the odometer, it's as good as new too.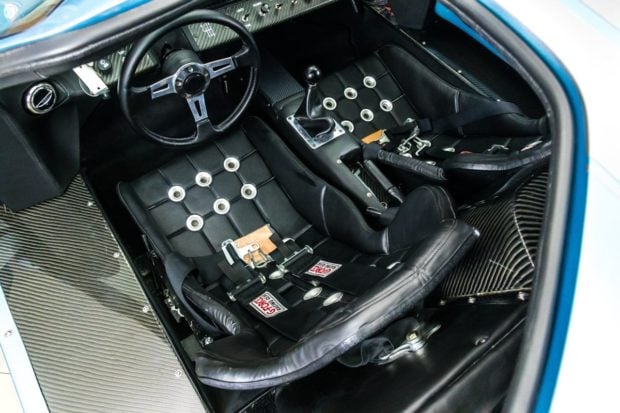 Check out Vanguard's video sales reel below to see this amazing replica car up close and personal, and to hear its truly epic exhaust note:
If you're interested in this beauty, head on over to eBay, where the current asking price is $129,900.