VW Bids Farewell to the Beetle with a Moving Animated Tribute
animation | volkswagen | volkswagen beetle | vw beetle | January 1, 2020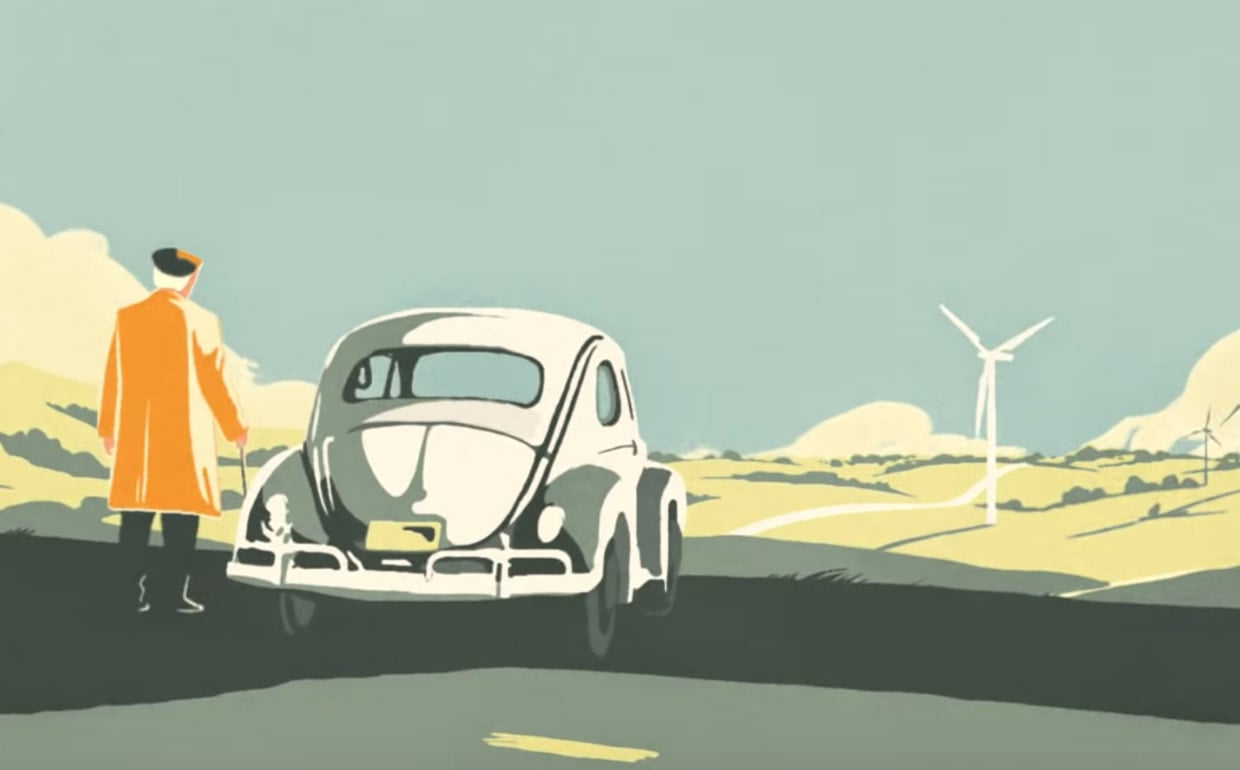 After 81 years, the Volkswagen Beetle is no longer being made. First built in 1938, the Type 1 Beetle largely unchanged until 2003, when the "New Beetle" made its debut, and then changing one final time for its third generation in 2011. It's amazing that a car that was first built under the guidance of Adolf Hitler would eventually become a symbol of peace and the car of choice for hippies, flower children, and beach bums.
Throughout its three main incarnations, the Beetle would sell more than 23 million cars in 91 countries. It would become the star of series of movies, a Baja racing favorite, and an icon of joy. So after more than seven decades, billions of miles driven, and countless memories, Volkswagen offers a bittersweet send-off to the bug with this tearjerker of an animated tribute:
Backed by a children's choir singing the (other) Beatles' track "Let It Be," and peppered with images of celebrities associated with the Beetle, including Kevin Bacon as Ren McCormack in "Footloose," Andy Warhol, and Andy Cohen.
While the Beetle might be gone for now, I think there's a good chance it will re-emerge down the road as some kind of electric vehicle, much like VW has planned for the microbus with its I.D. Buzz EV.