How to Make Wheels for the World's Fastest Car
bloodhound | engineering | fast | wheels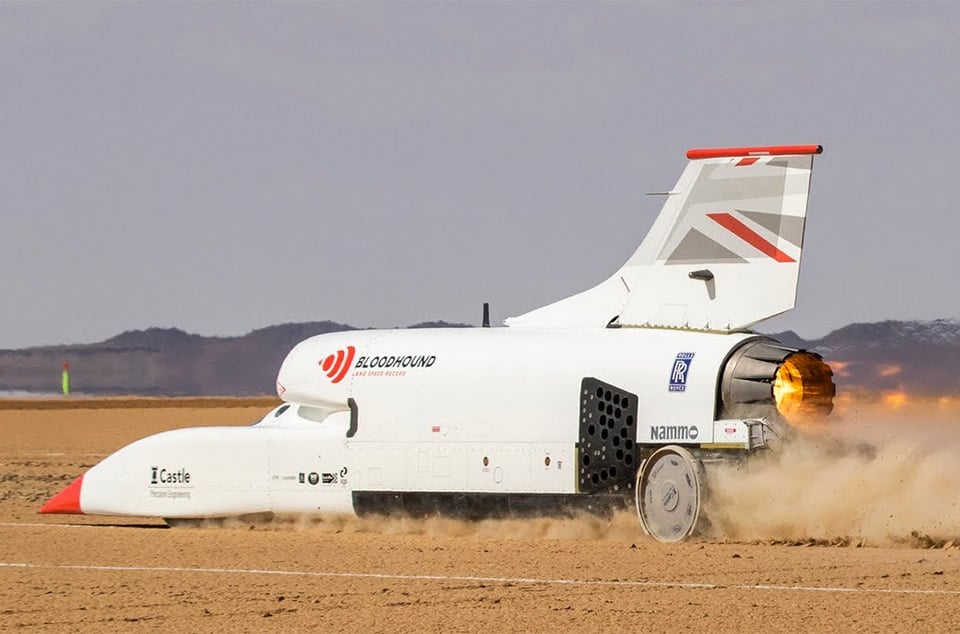 The Bloodhound LSR team continues to get closer to their goal of breaking the land speed record in their jet-powered car, recently exceeding 1000 kmh (~628 mph), and closing in nicely on the 763 mph record that was set back in 1997. But when you have a car that's designed to hit speeds up to 1000 mph across the desert, it can't just run on pneumatic rubber tires. At such high speeds, the tire bead can separate from the wheel, and the tires can deflate. Additionally, such high speeds can generate a tremendous amount of heat.
In order to handle the extreme speeds as the Bloodhound zooms across the Kalahari desert, they had to engineer some very special wheels. Since the car is powered by a jet engine, and not through its wheels, grip isn't as critical as a wheel-driven car. So they decided to create wheels out of solid discs of metal, without tires at all.
In the video below, Bloodhound Engineering Director Mark Chapman provides an in-depth explanation of how the wheels were designed and fabricated:
The wheels measure roughly 39 inches in diameter, and weigh in at more than 200 lb each. It took several revisions and a lot of testing to come up with a wheel that would actually hold up to the speed, heat, and weight without damage, and certain aspects of the design couldn't be tested until they were attached to the actual rocket car.
You can check out the Bloodhound's amazing 50 second, 0-to-628 mph run below: