2020 Polaris Slingshot Revamps the Important Bits
2020 | polaris | polaris slingshot | January 26, 2020
---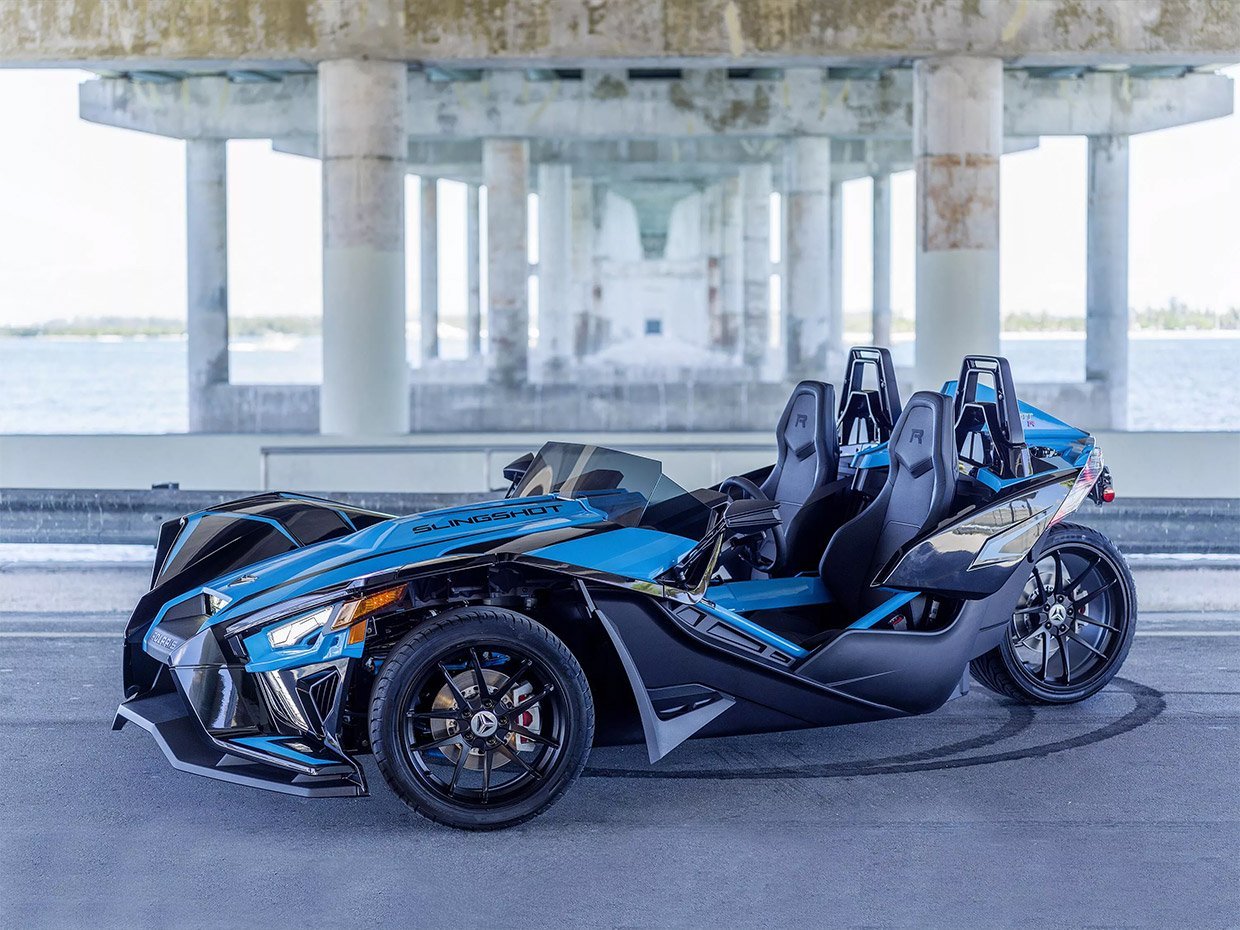 Not too long ago, I had my first opportunity to drive a Polaris Slingshot. While I thought it was quite entertaining, it's still definitely a niche vehicle. Now, for 2020, Polaris has gone deep into the internals of the Slingshot to improve its drivetrain, handling, comfort, and more.
Until now, the Slingshot has been powered by the old 2.4-liter GM Ecotec engine that dates back to the Pontiac Solstice. For the first time, the Slingshot has a custom Polaris engine – a high-revving 2.0-liter, 4-cylinder that makes either 178 horsepower or 203 horsepower at 8250 RPM, depending on the model you choose. With a curb weight of just 1749 pounds, you're looking at a 0-to-60 time of just 4.9 seconds in the more powerful Slingshot R models.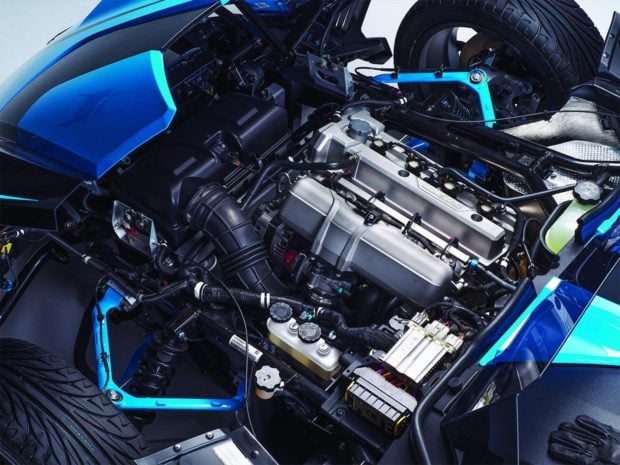 Previously, you could only get the Slingshot with a 5-speed manual gearbox, but for 2020, buyers can opt for a 5-speed hydraulically-actuated automated manual transmission, which requires no clutch pedal or shifting. That should give the vehicle a much broader potential audience. Keep in mind that it doesn't have a torque converter so it's not going to shift as smoothly as a conventional automatic, nor are paddle shifters available at this point.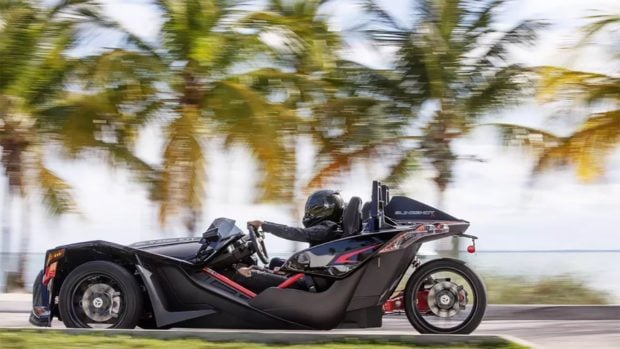 Polaris also upgraded the Slingshot's brakes, steering, and suspension to improve driving dynamics and ride quality. While the 2020 Slingshot looks largely the same as prior models in profile, the front end has been pretty dramatically changed, with even more angular sculpting, and new LED headlights and LED accent lighting.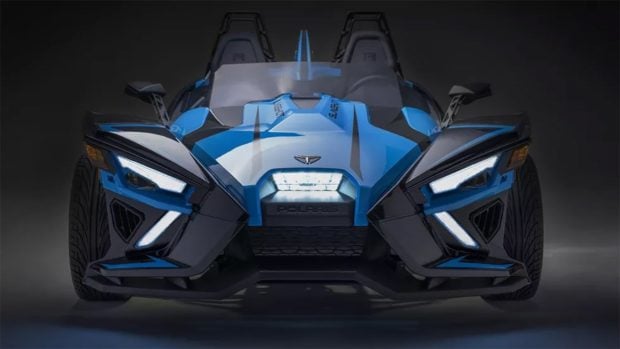 Polaris also upgraded the Slingshot's interior, improving ergonomics and style with a new leather-wrapped D-shaped steering wheel, along with a new padded center console, phone storage compartments, and better LED lighting. The materials still aren't as upscale as those found in a high-end sports car, but definitely have a more premium look than before.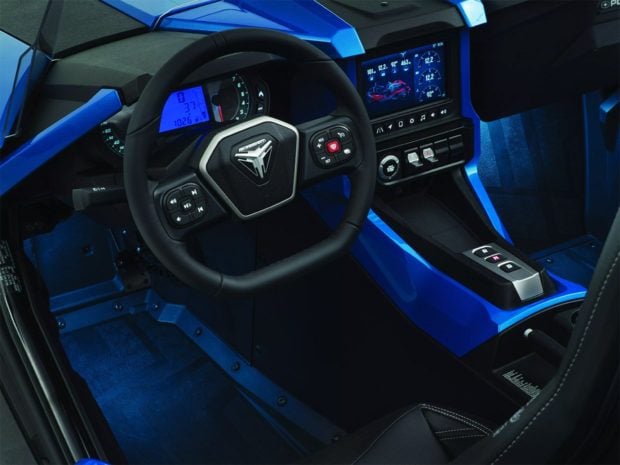 The 2020 Polaris Slingshot starts at $26,499 for the SL model with the automatic, while the R model starts at $30,999 with the manual, and $32,699 with the automatic.