The INKAS Sentry Civilian Is an Armored Ford F-550 Truck for the Wealthy
armored | ford f-550 | heavy duty | Inkas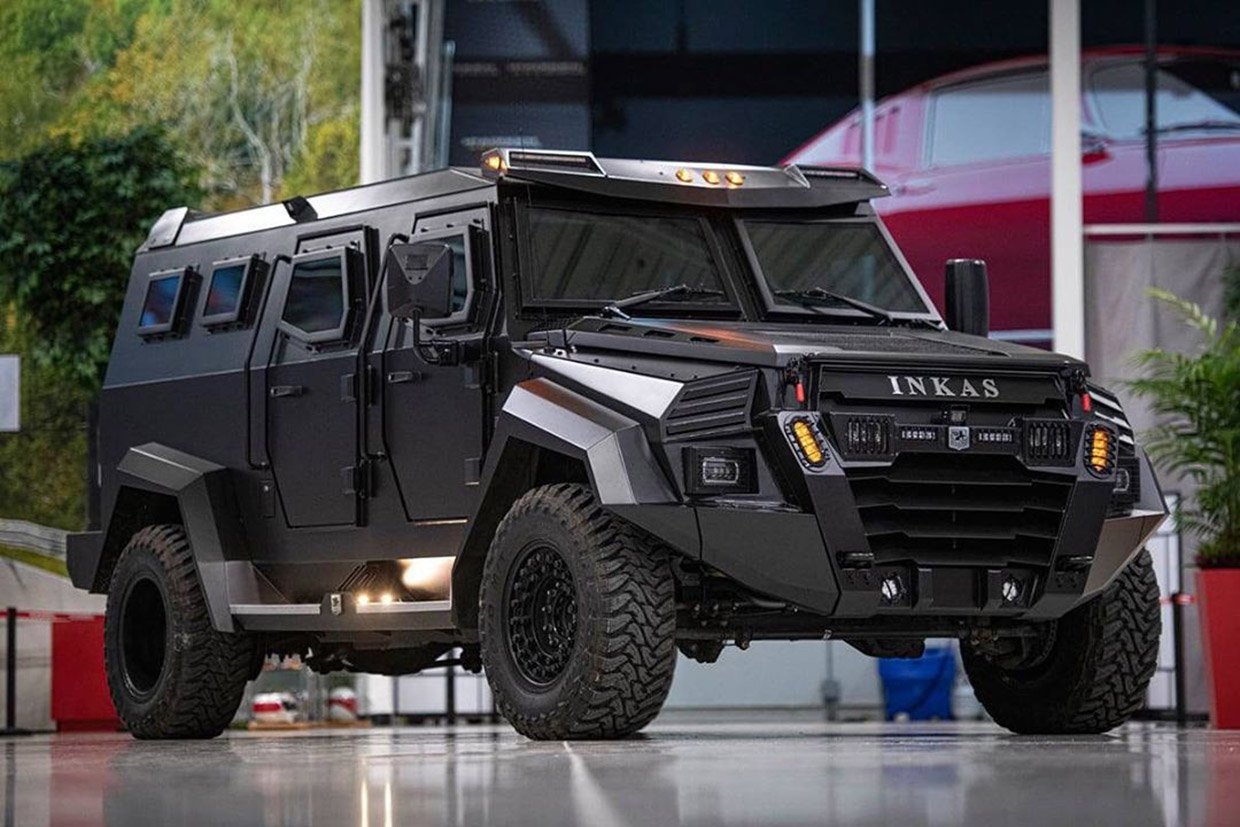 If you want a big, heavy duty truck, the Ford F-550 is a pretty solid choice. But if you want a big, heavy duty truck that can also protect you from terrorist attacks, while living in the lap of luxury, you need the INKAS Sentry Civilian.
Ontario, Canada vehicle customizer INKAS starts out with an F-550, the wraps it in a shell that offers BR6 level armor protection, which means it theoretically stop 7.62mm assault rifle ammo, or up to two DM51 hand grenades. Standard armoring equipment includes multi-layer bullet resistant glass, lightweight armoring of the passenger compartment, reinforced door hinges and other structural elements, a reinforced suspension, and run-flat tires. It can also be upgraded with things like chemical attack protection, and night-vision and 360º camera systems.
Inside, the Sentry Civilian is a model of civility, and a dramatic contrast to its militaristic exterior. The armored truck can be equipped with trappings befitting the finest limousine, with luxuriously quilted reclining seats, mood lighting, and a built-in home theater system.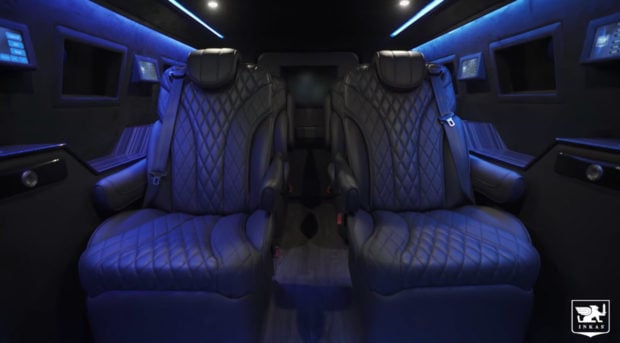 In terms of drivetrain, you're looking at a 6.7-liter V8 diesel engine that makes 330 horsepower, a 10-speed automatic gearbox, and a four-wheel drivetrain.
In terms of pricing, the Sentry Civilian falls firmly into the "if you have to ask, you can't afford it" category of vehicles. But if you're a wealthy businessperson or diplomat in the market for the ultimate in luxury and protection, you're looking at a minimum investment around $350,000. For more information, you can contact INKAS directly.