Brabus 800 Powers up the Mercedes-AMG GT 63 S Coupe
amg | brabus | brabus 800 | mercedes-amg | Mercedes-AMG GT 63 S | mercedes-benz | February 2, 2020
---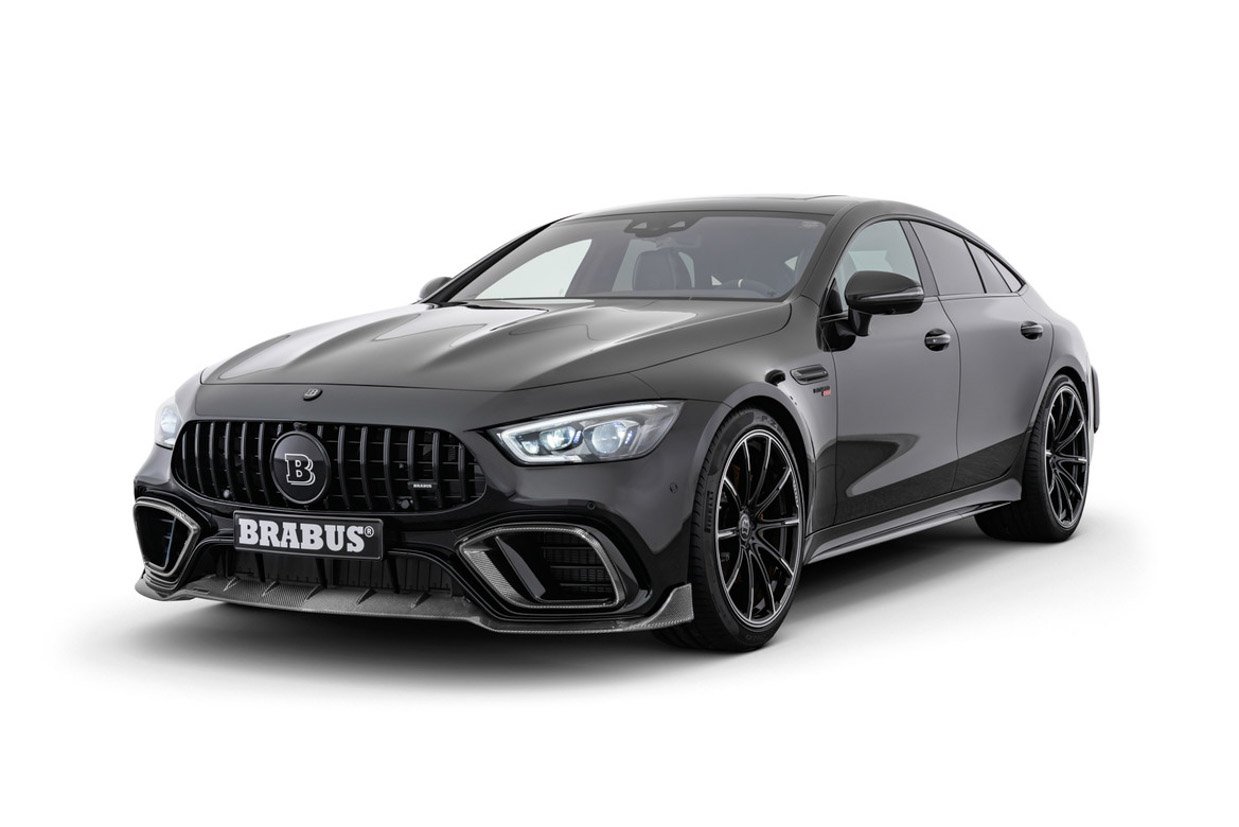 German tuning house Brabus loves to take Mercedes-AMG machines, and crank them up to the next level. Their current flagship comes in the form of the Brabus 800, which starts out with the already very capable and good looking Mercedes-AMG GT 63 S 4MATIC, and cranks its engine up to 800 horsepower.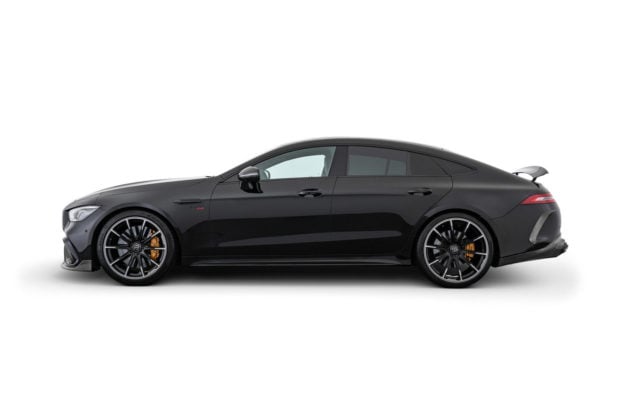 Generating up to 738 lb-ft. of torque from its 4.0-liter, twin-turbo V8, this monster sedan can launch from 0 to 62 mph in just 2.9 seconds on its way to a top speed of 196 mph. A pair of Brabus high-performance turbochargers, and and an upgraded compressor allow for up to 23 psi of boost.

Brabus also adds its own stainless sports exhaust system, which offers active flaps so you can switch between an aggressive sports mode while zooming down the highway, or a quiet "coming home" mode when you don't want to wake the neighbors. The system is capped off with quad titanium/carbon tailpipes.
The car rides on an upgraded air suspension system, and special Brabus monoblock ten-spoke "Z" Platinum Edition wheels. The fronts are 10.5″ x 21″ wheels wrapped in 275/35/21 tires, while the rears are massive 12″ x 22″ rims with 335/25/22 rubber.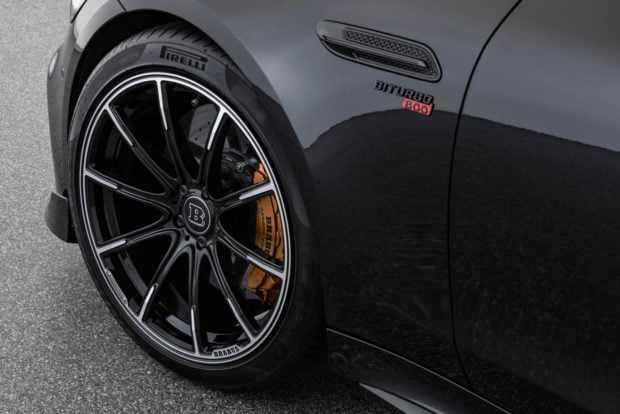 Other enhancements include Brabus body elements: a carbon fiber front spoiler, rear diffuser, and carbon mirror covers, along with an illuminated "B" logo for the grille. The interior can be equipped with custom-tailored leather, along with various Brabus-branded accessories and trim.

Brabus hasn't shared pricing for the 800, but you're looking at a base price of $162,200 for a stock AMG GT 63, so I can only imagine the Brabus package pushes that number into the upper $200k range.