2020 Ford GT Liquid Carbon Edition Close-up Photo Gallery
2020 | carbon fiber | ford | ford gt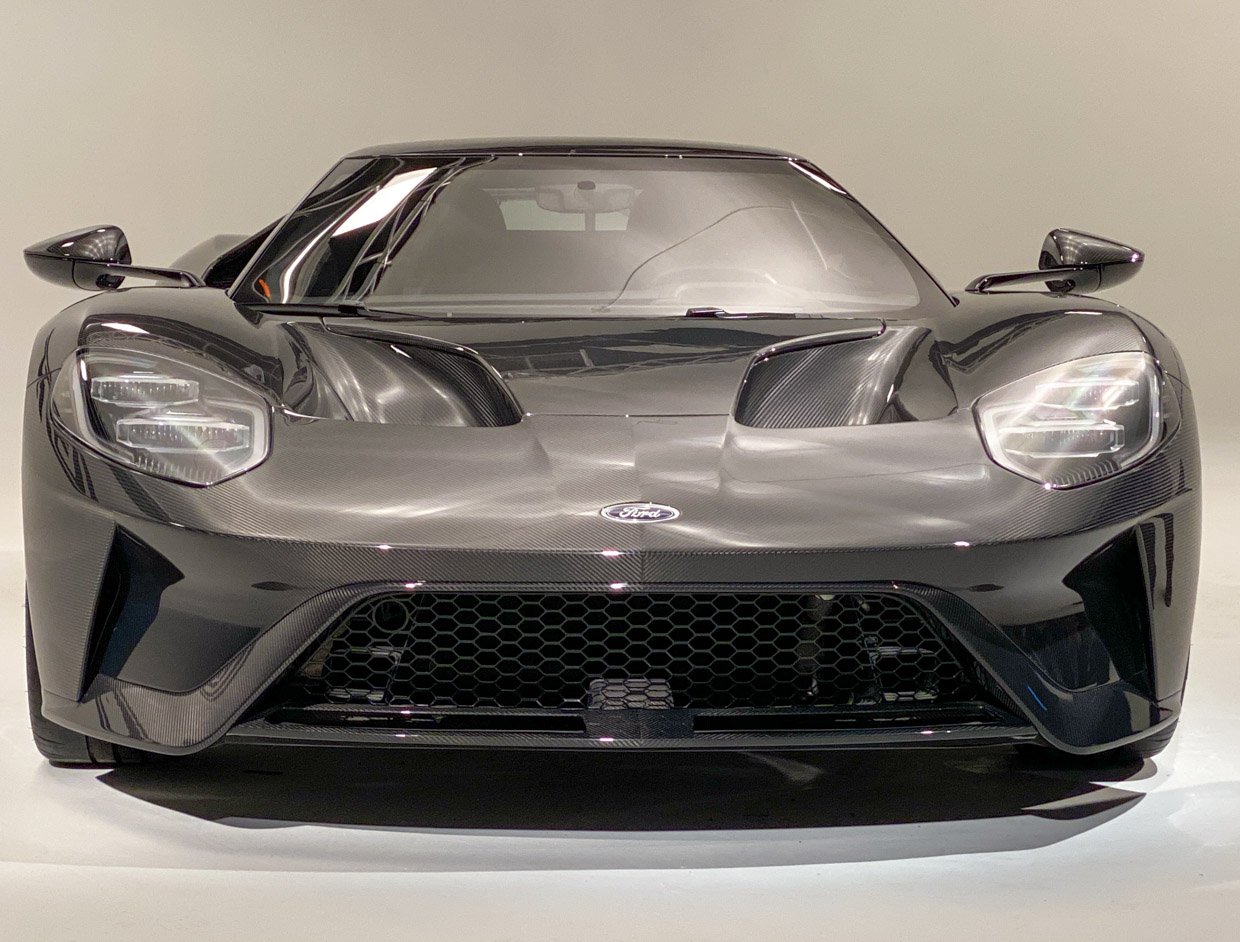 It's been a few years since the Ford GT first appeared on the scene, and it's still one of the most beautiful and exotic cars being made today. For 2020, Ford Performance has given the car a couple of performance tweaks, bumping its 3.5-liter Ecoboost engine to 660 horsepower, making the lightweight Akrapovič titanium exhaust standard, and improving its cooling system for even better track performance.
But the most impressive thing about the 2020 Ford GT is the newly-revealed Liquid Carbon edition. This very special version of the car broke cover at the 2020 Chicago Auto Show, where I managed to snap a number of close-up pics of the extravagant and sexy supercar. Rather than being covered in paint, this GT lets you see every bit of its carbon fiber weave on just about every visible surface. The whole car is then coated in a protective clear coat to ensure that the carbon fiber looks as good as the day it rolled out of the factory.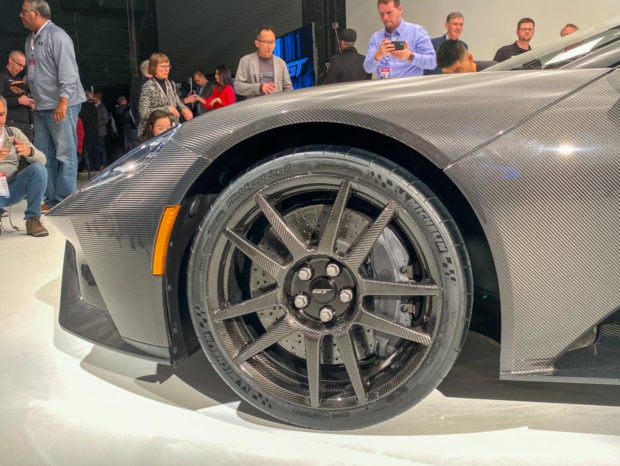 Each hand-built car must be created from a single batch of carbon fiber, and each piece must be precision cut and aligned to make sure the carbon patterns meet in an aesthetically pleasing way, and their angles line up properly. An example of this precision can be seen where the sections meet at the center crease in the hood and front cowl.
This labor-intensive process makes the Liquid Carbon edition even more exclusive than the already rare exotic Ford supercar. Ford Performance estimates that it can only produce about 12 Liquid Carbon cars per year, and will offer the option on a first-come first-served basis to buyers who have already qualified to purchase a 2020 GT. Ford is mum about pricing for the Liquid Carbon edition, but with the base price of the GT creeping up to roughly $500,000 this year, I'd have to imagine this special version will ask at least a 50% premium above that price.
Scroll down for more photos of this incredibly sexy and rare beast.