Alpine SportsX Concept Is a Lifted and Widened A110
alpine | Alpine A110 | france | rally cars | renault
I've always wanted one of those concept sports cars that was lifted a bit and tricked out for rally racing. I think they're some of the cooler looking vehicles out there, even if they're not the most nimble on a paved track. Recently, French sports car maker Alpine turned up with a rally-transformed version of their A110 Pure sports coupe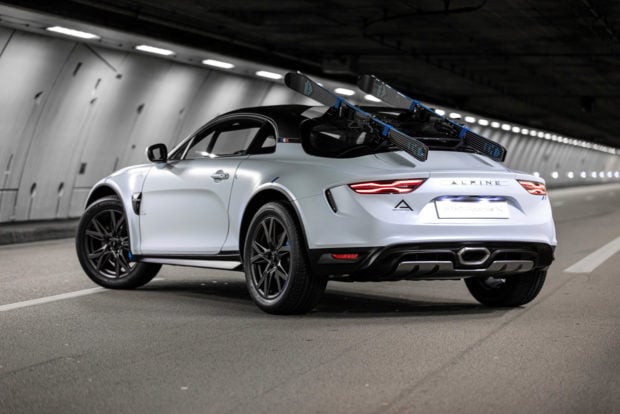 The ruggedized A110 SportsX concept has had its chassis lifted 2.4 inches from its stock height, and it's been fitted with a widebody kit that makes the coupe 3.1 inches wider too.  It looks particularly badass with that blacked-out hood and roof, and ready for wintry adventures with a ski rack out back.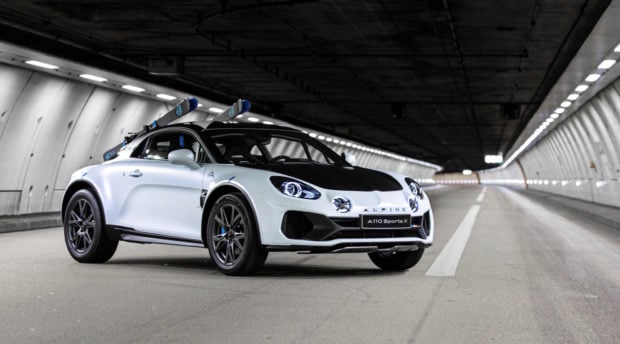 Unlike many rally cars which prefer to go with all-wheel drive, this A110 retains the standard mid-engine, rear-wheel setup. That engine is a 1.8-liter turbo 4 that makes 248 hp and 236 lb-ft. of torque. While the regular A110 looks pretty good, in this version it's just so much meaner looking, and I love that.
The designers of the concept car were inspired by the 1973 Monte Carlo Rally winning A110. Sadly, it's just a one-off special, but it looks like it sure would be fun to toss about in a little dirt or maybe some snow. Vive la France!