Concepts from Future Past: 2006 Giugiaro Concept Mustang
2006 | ford | ford mustang | giugiaro | mustang | retro | February 11, 2020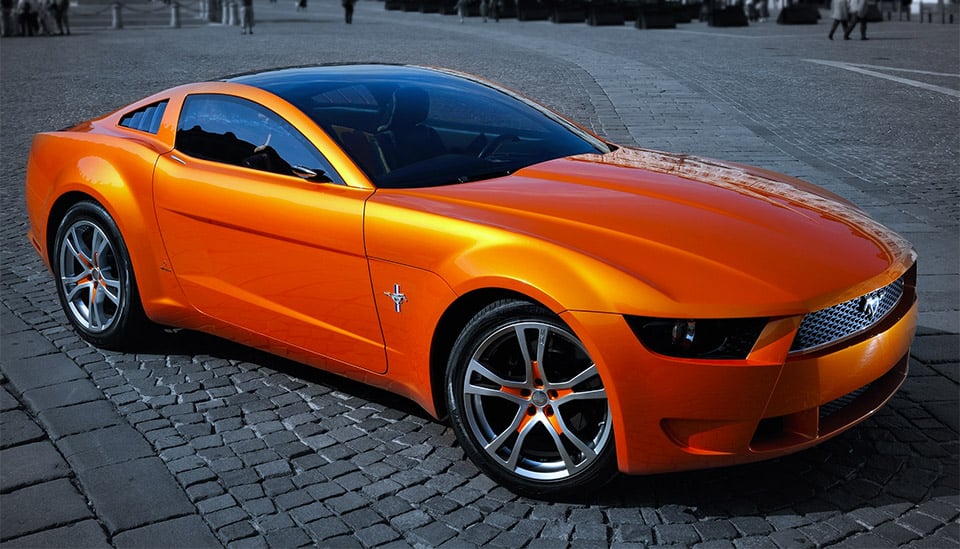 Hot on the heels of its retro-infused 5th generation Mustang (which lived from 2005 to 2014), Ford showed off this gorgeous vision for a future pony car, designed by Fabrizio Giugiaro of Italdesign Giugiaro.
This one-off Mustang concept was unabashedly European in style, with its Lambo-esque scissor doors, and beautifully sculpted, curvaceous rear end. And from the side – it was truly a fastback. The design also featured modern touches like LED accent lights and aerodynamic video cameras in place of side mirrors.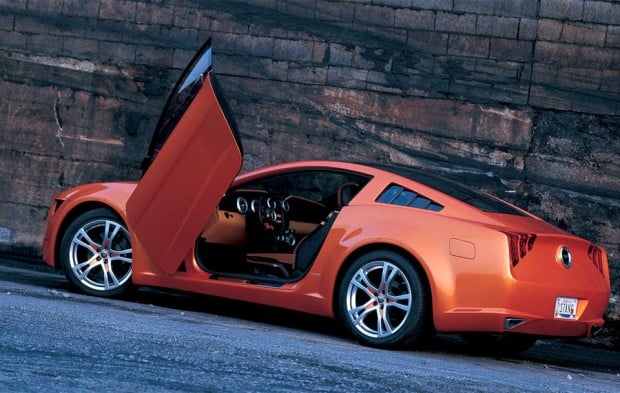 Under the hood was a 4.6-liter V8 with a twin-screw supercharger, capable of outputting 500 horsepower. The one-piece glass roof that ran from front to rear was truly spectacular.
Inside, the Giugiaro Mustang was kitted out with overly literal Western touches like simulated horse hide seats, and a hand-stitched leather D-shaped steering wheel.
Ultimately, Mustang design went in a very different direction back in 2015, but I still kind of wish they had gone with Giugiaro's bolder and more muscular design – minus the cowboyed-out interior.