2021 Toyota GR Supra Gains Power and Turbo-4 Version
2021 | toyota | toyota supra | February 13, 2020
---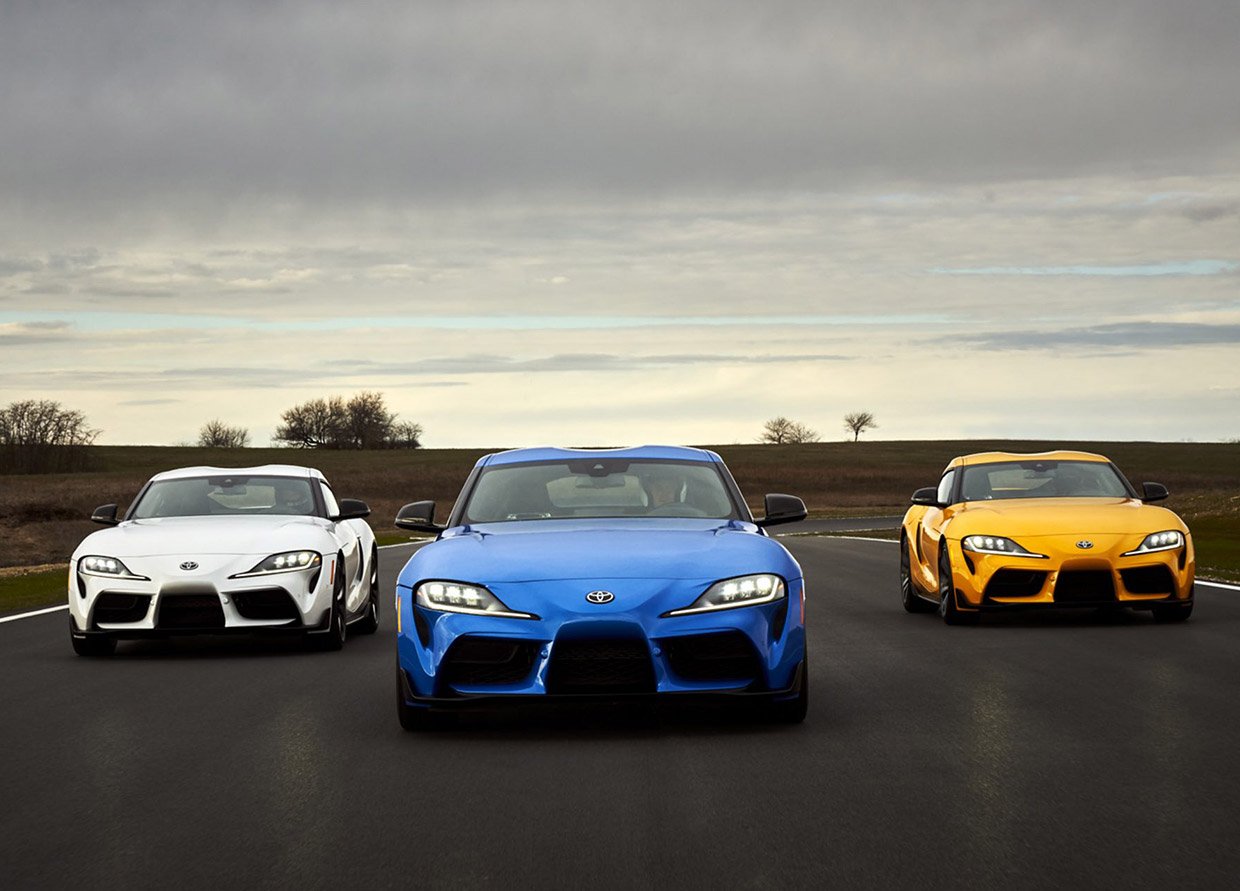 It's been less than a year since the first Toyota GR Supra hit dealerships. While the collaboration between the Japanese and Germans at BMW was quite successful in its first go-round, Toyota thinks they can do even better for the 2021 model year and beyond.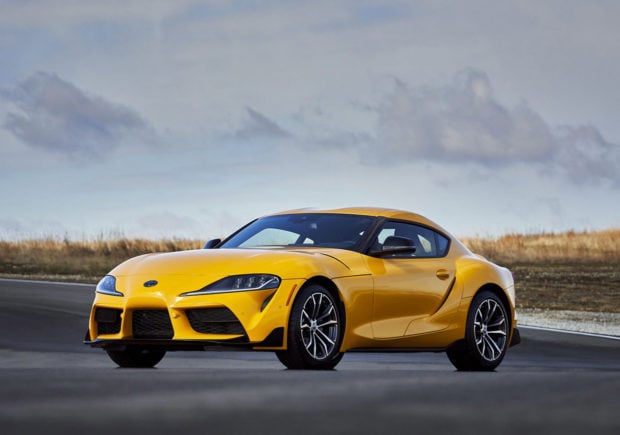 The 2021 GR Supra 3.0 will see a few upgrades, while a new Supra 2.0 will offer the same sporty looks with a turbocharged 4-cylinder engine. For starters, the 3.0-liter inline six will see a bump from 335 horsepower up to 382 horsepower, with a more modest torque bump form 365 lb-ft. to 368 lb-ft. While the horsepower increase sounds significant, the fact that the 2020 model was dyno'd at significantly higher than spec'd numbers, I'm not sure if you'll really be able to tell that the 2021 is any more powerful.
A new limited-run trim called the GR Supra A91 Edition gets a black carbon fiber lip spoiler, matte black wheels, carbon fiber mirror caps, and black stripe graphics on its C-pillars. It comes in either Nocturnal black a beautiful blue color called Refraction. Toyota will make just 1000 of the A91 Edition for 2021.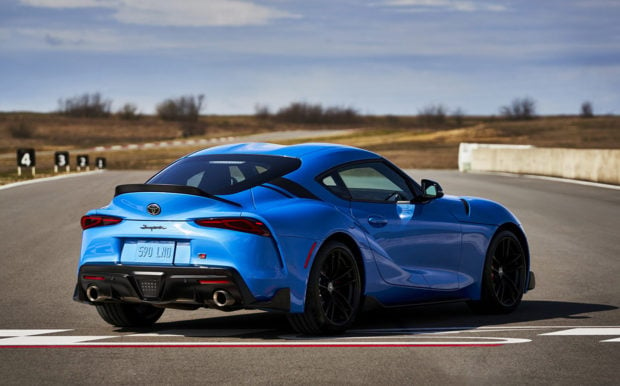 The updated inline-6 engine gets a new dual-branch exhaust manifold that improves heat management, and a modified piston design that decreases the engine's compression ratio. With these changes in place, the GR Supra 3.0 zooms from 0 to 60 in just 3.9 seconds, shaving two-tenths off of the 2020 model.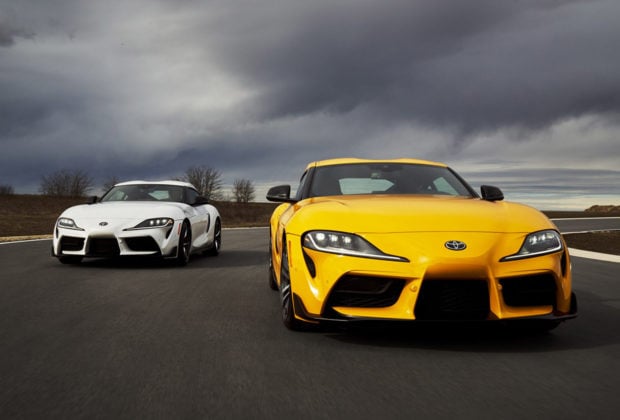 The chassis on the Supra 3.0 has also seen tuning refinements, including new aluminum braces to increase lateral rigidity, and tweaks have been made to the suspension's bump stops and damper tuning. Additionally the EPS, AVS, VSC, and active differential have been retuned to improve stability, especially when rapidly changing directions.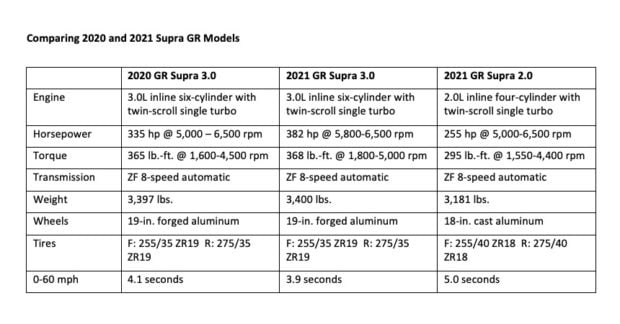 For those who opt for the smaller engine, the Supra 2.0 cranks out a not-too-shabby 255 horsepower, and 295 lb-ft. of torque. It's connected to the same 8-speed automatic found in the 3.0. The 4-banger manages an solid 0-to-60 time of just 5.0 seconds, and both cars have the same electronically-limited 155 mph top speed. Since the 2.0 has a smaller engine and drops the active differential, adaptive suspension, and a few other items, it weighs about 200 pounds less than the 3.0. Only a test drive will tell if the weight savings will offset the loss of the high-end performance features.
Toyota has yet to announce pricing for the 2021 GR Supra line-up, but I'm guessing we'll see the 2.0-liter model dip into the low $40k range.