Fiat and LEGO Built a Life-size Fiat 500
fiat | fiat 500 | lego | March 2, 2020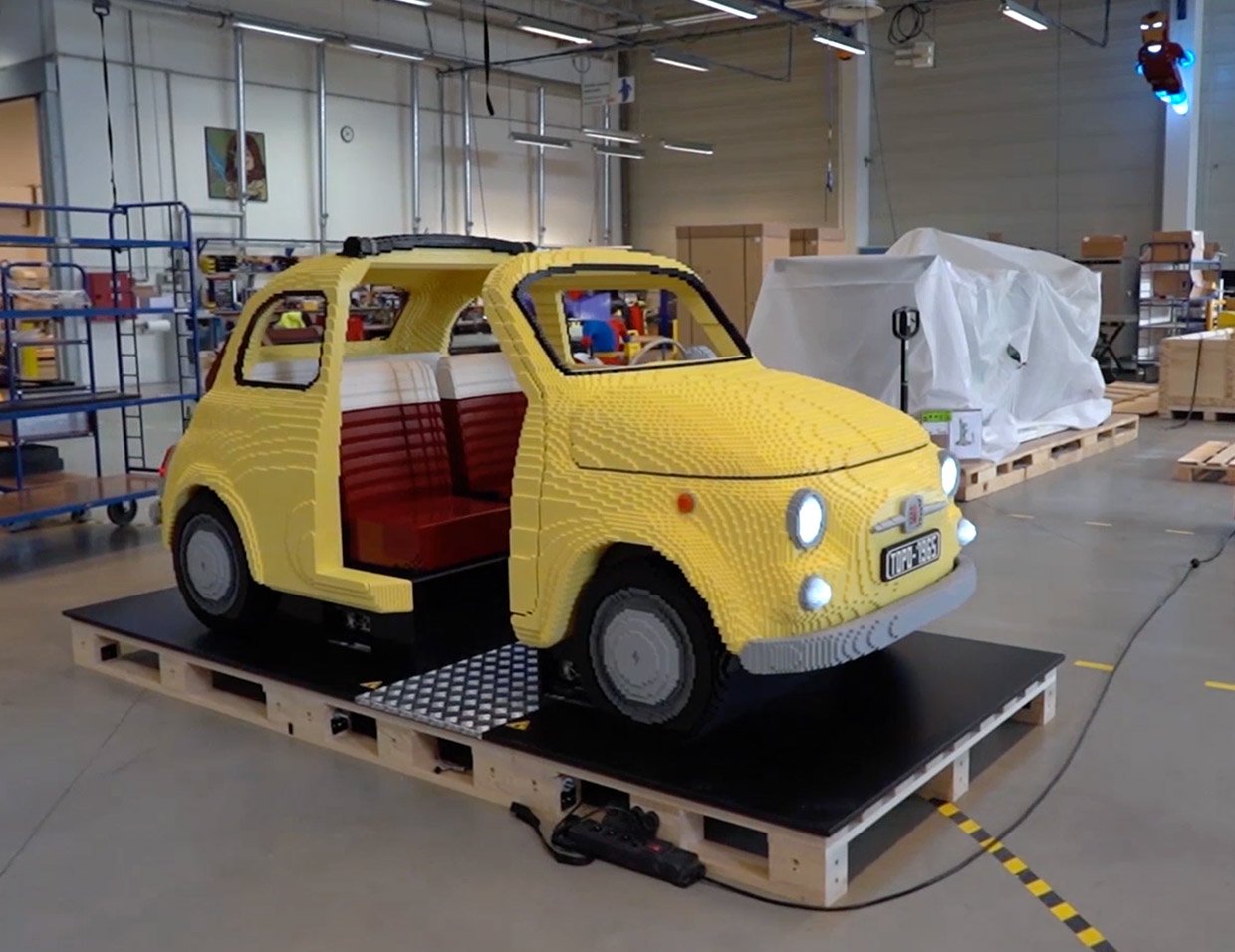 While the modern-day Fiat 500 may be going away here in the U.S., it's still an iconic little car, with lots of fans around the globe since its inception way back in 1957. To celebrate the heritage of the 500, LEGO has announced the release of a new Creator set based on the classic version of Italian subcompact. And to celebrate the release of the set, they also commissioned the build of a life-size model of the 500, built entirely from LEGO bricks.
Expert builders created the model from 189,032 individual bricks, and it took roughly 830 hours to complete the build. The finished sculpture weighs in at 400 kg (~881 lb), which makes it roughly 80% of the weight of the original Fiat 500 that it's based on. Yes, an original Fiat 500 weighed just 499 kg (~1100 lb). The life-size model is large enough for passengers to sit inside of, and has its roof open and one side removed so people can do just that.
LEGO shared this fun time-lapse video of the build:
If you don't have room in your house for the full-size LEGO Fiat 500, you can grab the 960-piece model over on the LEGO website for $89.99.