New Ford Bronco and Bronco Sport Pictures Leak
2021 | ford | ford bronco | ford bronco sport | leaks | March 10, 2020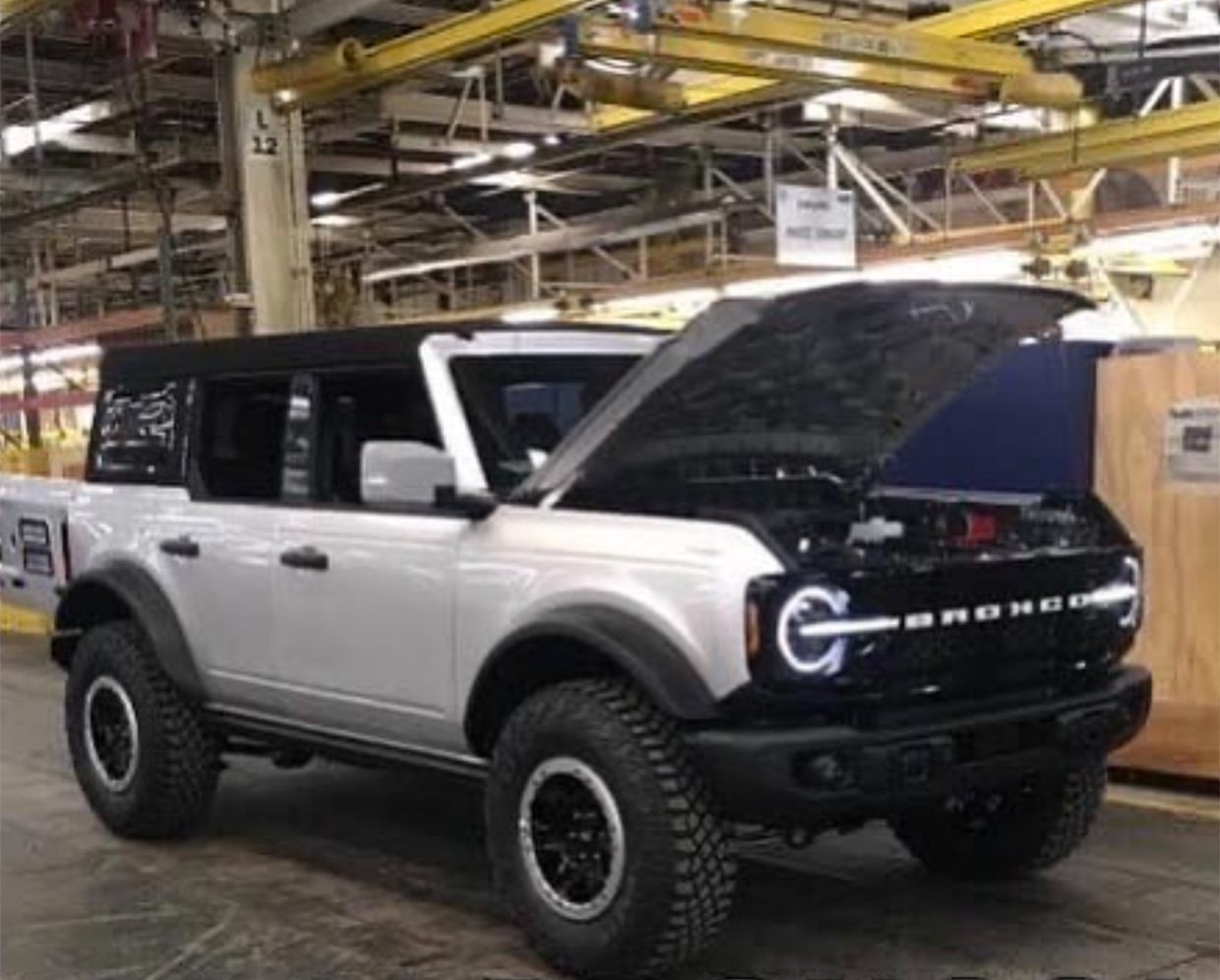 We've been waiting for what seems like an eternity for Ford to reveal the new Bronco and its little brother, formerly known as the Baby Bronco. While the official reveal is set for later this month, undisguised pictures leaked out of both vehicles this week.
First up, we have an image of the biggest of the three vehicles, the 4-door 2021 Bronco. The photo appeared on the Full Size Bronco forums, and appears to be shown in a factory setting. The SUV captures the iconic Bronco styling we've been hoping for, while still looking modern. In this particular trim, it's riding on some big off-road tires with small wheels, and has large overfenders, and a removable soft-top. I'd guess this is one of the higher trim levels, like the Jeep Wrangler Rubicon. Also, notice how the rear tailgate opens sideways, offering the perfect location for carrying a spare tire.
Next up, we have the 2-door 2021 Bronco, which is the one I'd love to have if I had room in my garage and some spare cash in the bank. Posted by on the Instagram page of Juggernaut Power, the short wheelbase version of the Bronco looks great, riding on the same tires and wheels as the 4-door, wearing a sturdy looking hardtop that appears to have the ability to be removed in two sections – one over the front seats, and one over the rear section.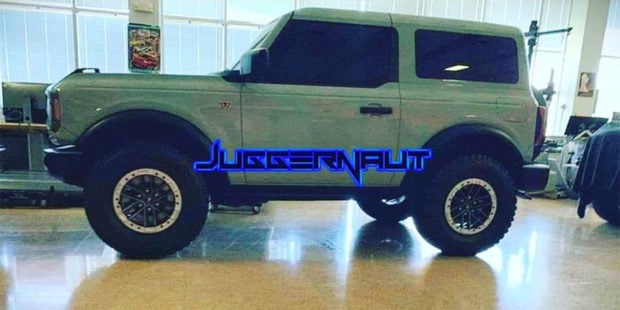 Finally, we have some images which turned up on the Bronco Sport Forum of the baby Bronco, which is now known as the Bronco Sport. I'm not a big fan of this naming convention, as it caused problems in the past with the Land Rover Discovery Sport and the Nissan Rogue Sport, which are both totally different vehicles than their badges would lead you to believe. Same deal here. The Bronco Sport is basically a Ford Escape with a boxier shell. Now, there's nothing wrong with the Escape, per se, but I just think that this is another attempt by Ford to ride on the coattails of a popular brand name with a vehicle that is nothing like its namesake.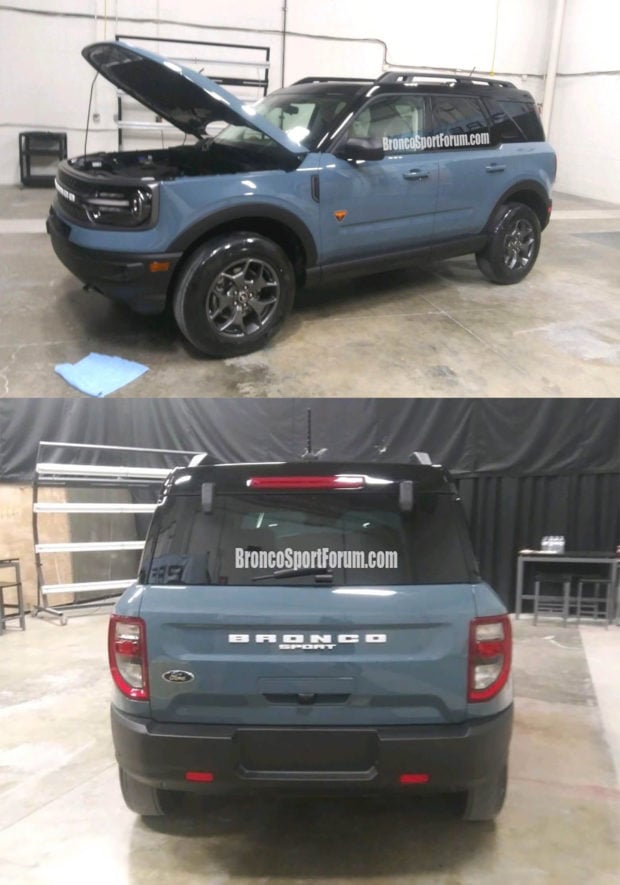 It won't be long before Ford's official reveal of both the Bronco and the Bronco Sport, so we don't have to wait much longer to get more details, better photos, and all of the specs of what's under their hoods. It's an exciting year for off-road fans, with both Ford and Land Rover jumping into the market, ready to give the Jeep Wrangler a run for its money.