Crash Testing Sprint Cars Includes Dropping Them from the Ceiling
crashes | racing | safety | April 5, 2020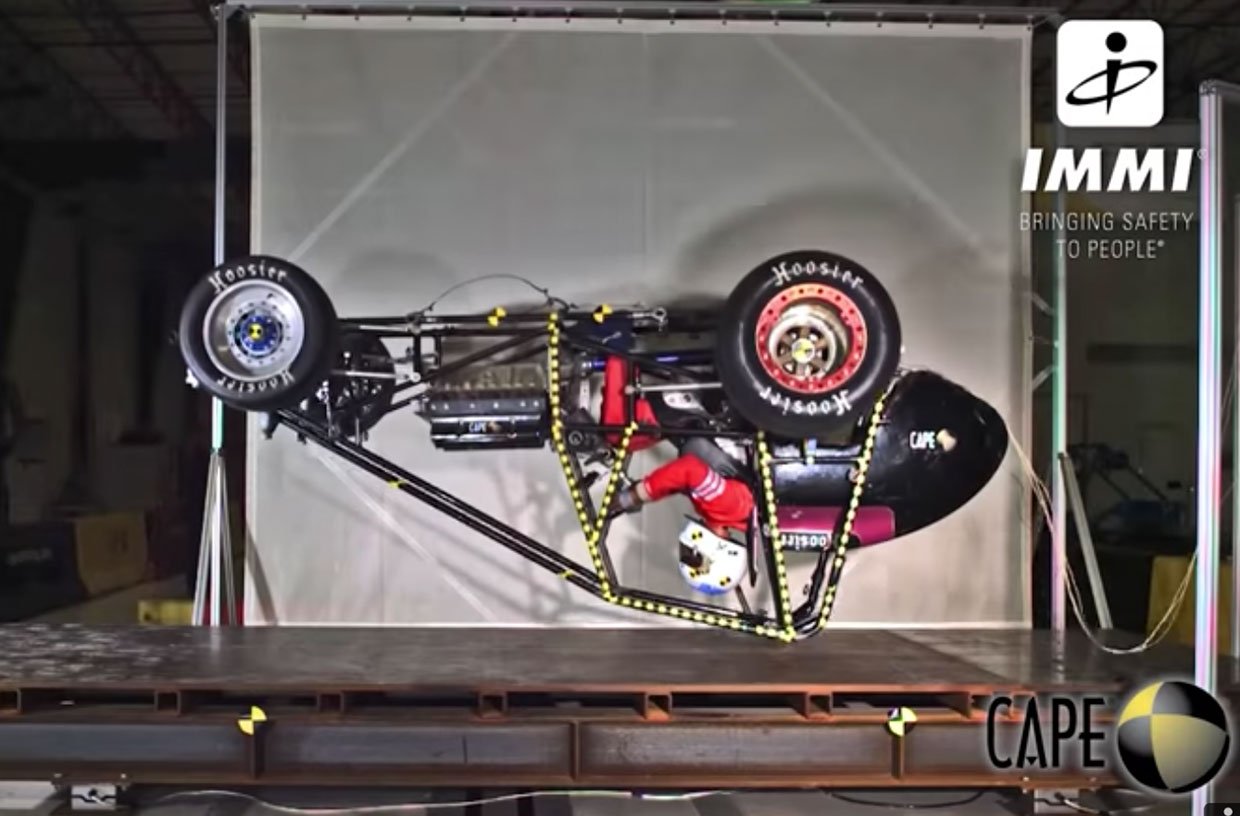 Since crash testing of vehicles first started, the practice has saved countless lives, influencing the design and engineering of just about every aspect of modern cars, trucks, and SUVs. But cars designed for racing must handle much more extreme forces in order to protect their occupants, with reinforced roll cages, protective head restraints, and form-fitting racing seats with five- or six-point harnesses among their standard equipment.
But how do you crash test a race car? You can't just do the typical tests that the IIHS does with road cars, that's for sure. Safety testing center IMMI has a testing facility called the Center for Advanced Product Evaluation (CAPE), where they perform all kinds of specialized testing on everything from fire trucks to ATVs. They also have done testing for motorsports, and have evaluated the safety of cars for various different racing leagues.
The videos below offer a glimpse into the intense testing that CAPE does using a sprint car, as it's subjected to a couple of high speed wall crashes, as well as a drop from the ceiling to test how its cage might perform in a high-impact rollover crash, like one where the vehicle gets airborne and lands on its roof.