Pontiac Aztek + Trans Am = Trans Aztek
pontiac | pontiac aztek | pontiac trans am | renderings | weird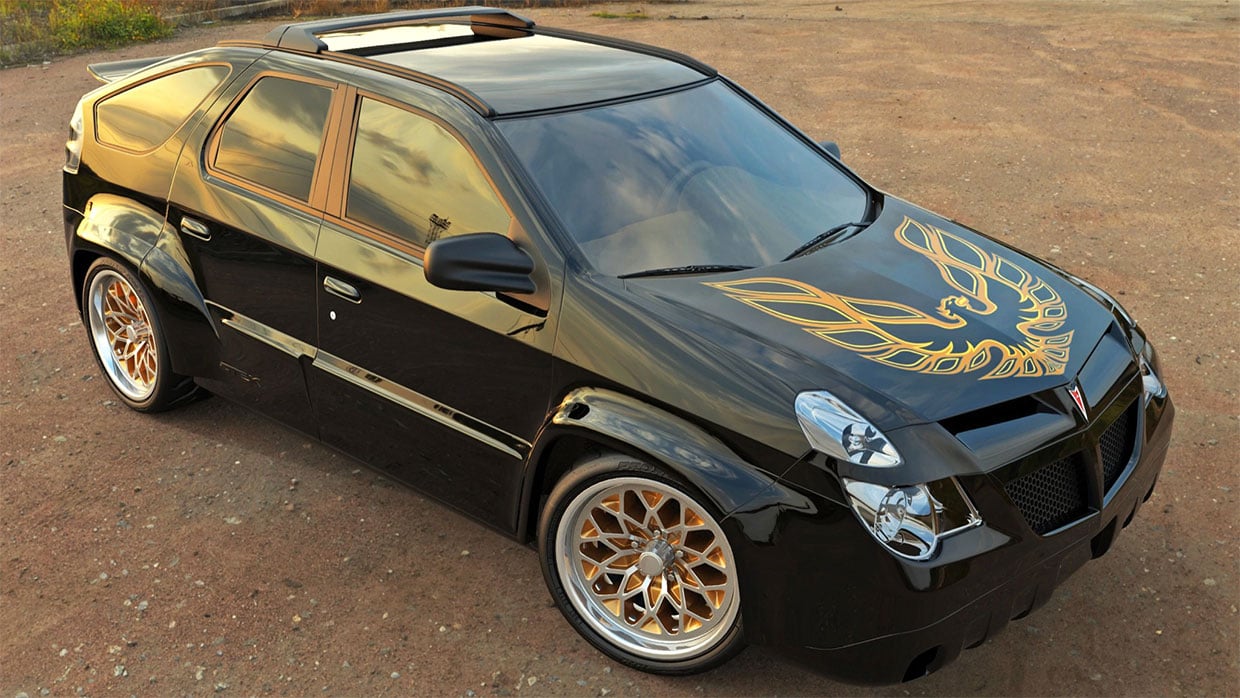 The Pontiac Aztek is arguably one of the ugliest vehicles ever created. While the early take on a crossover certainly wasn't Pontiac's proudest design moment, the brand did make lots of great sports cars over the years, with the 1970s Firebird Trans Am being one of the most iconic of its cars. So what would happen if you combined an Aztek with a Trans Am?
Illustrator Abimelec Arellano decided to give it a whirl, and I have to say, I am strangely fascinated by the concept.  Arellano posted images of this strange mashup on his Instagram page, and it's either the best or the worst thing ever.
The Trans Aztek, as I like to call it, is definitely an improvement over the stock Aztek, doing away with the hideous body cladding, and adding wide fender flares to give it more presence. Naturally, it's rocking the golden Firebird on its hood, and those two-tone snowflake rims.
Since these are only concept renderings, it's up to your imagination as to what's under the hood of this oddity, but I like to think they ripped out the stock V6 and crammed in an LS1 V8, though a hood scoop might be in order if that was the case.