Putting 13-inch Rims on a Hummer H2 Looks as Stupid as It Sounds
garage 54 | hacks | hummer | hummer h2 | stupid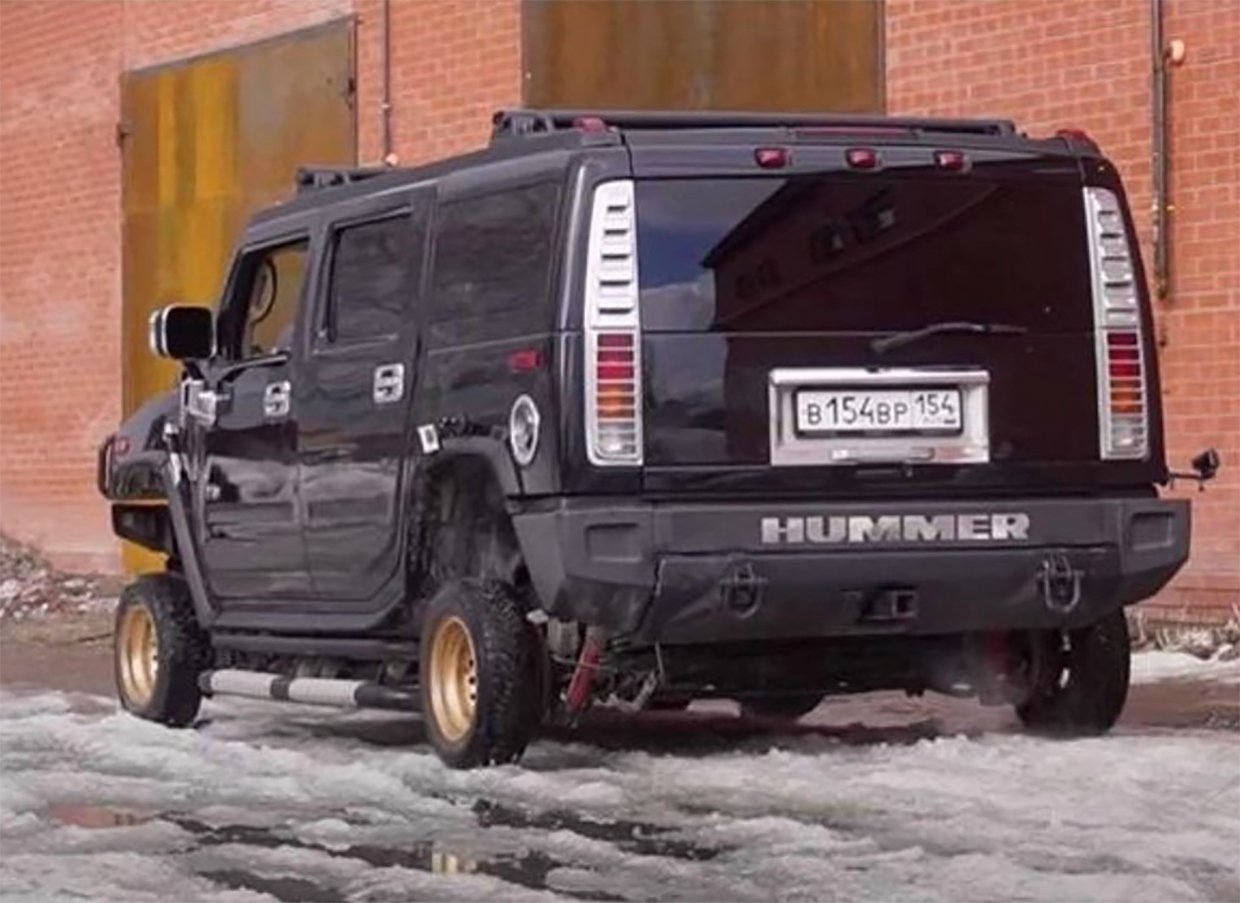 Over the years, I've seen some really stupid things done to cars. One trip over to Reddit's Awful Taste but Great Execution subreddit will fill your eyeballs with all kinds of automotive sins (among other horrors.) 
The guys at Russian car hack channel Garage 54 are guilty of many such crimes, and their latest is one of the dumbest I've ever seen. Rather than loading up their Hummer H2 with chunky off-road tires, or going urban with giant rims and skinny low-profile tires, they went off in their own direction, modding the chunky off-roader to drive on tiny 13″ rims.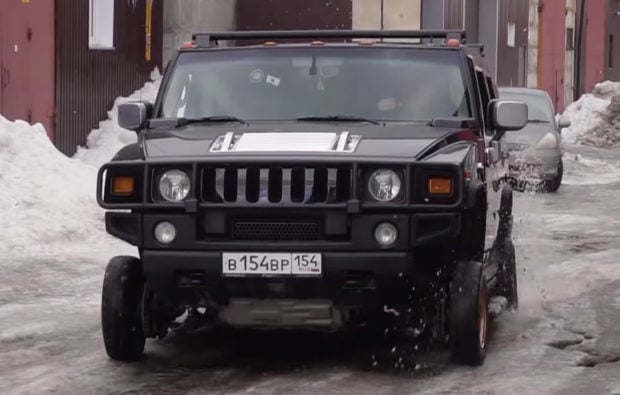 In order to pull off such a feat of stupidity, they first had to carve up the tiny wheels to fit the Hummer's 8-stud pattern. I'm surprised they didn't have to do other suspension modifications, but simply swapping out the wheels reduced the H2 to car-like levels of ground clearance.
Yes, it's all as dumb as it sounds, and you want to see it in action anyhow, right?
If there's any upside to all of this, it's that it's much easier to get in and out of this Hummer than it used to be.