Tesla Cybertruck Camper Add-on: Camp to the Future
accessories | camping | tesla | tesla cybertruck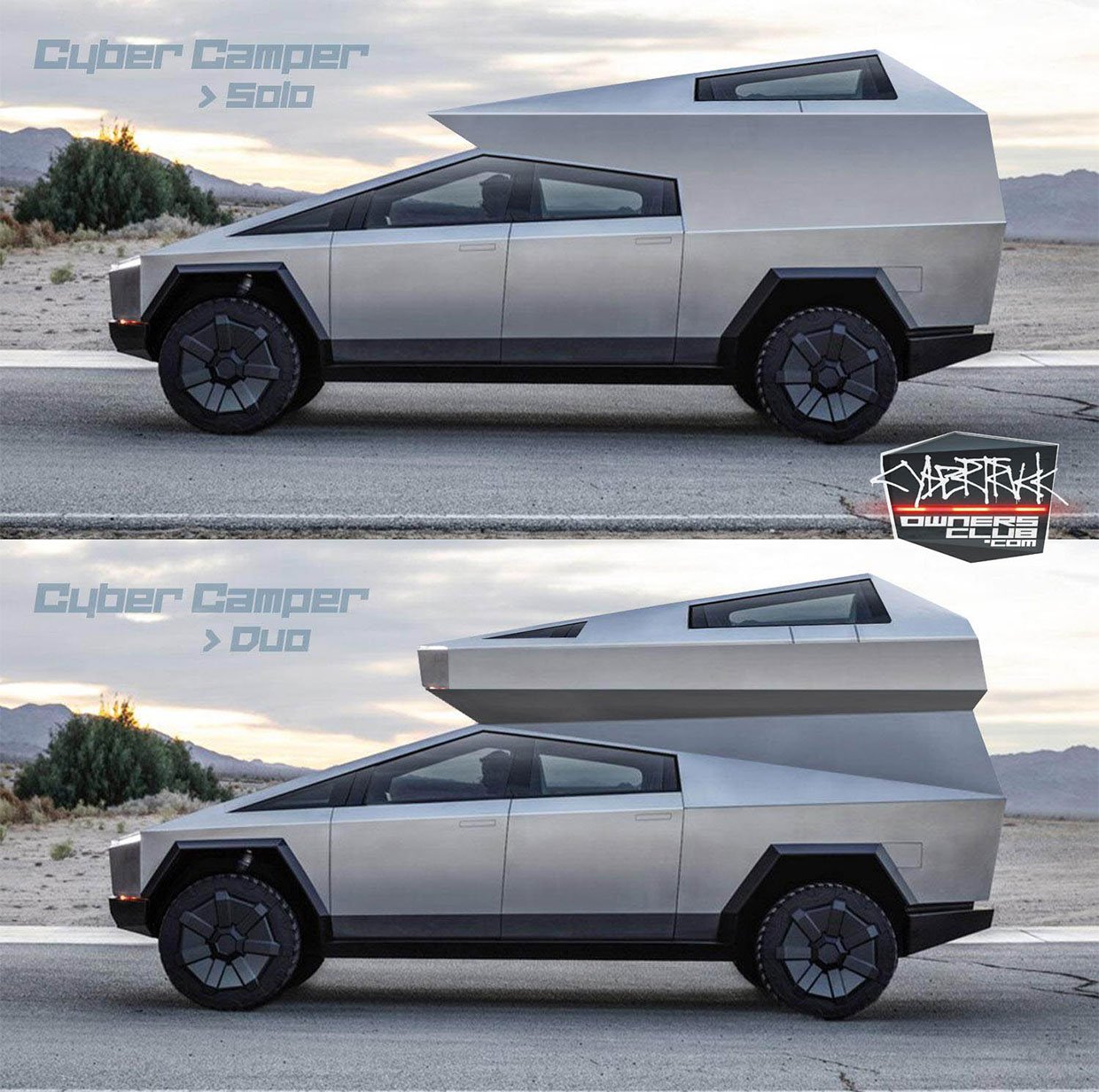 Tesla's upcoming electric Cybertruck drew both cheers and jeers when it broke cover. With its primitive stainless steel body, its looks have divided opinions on whether it's something a first grader would have come up with, or an innovative new approach to vehicle design. Whichever way you lean, there's one thing that's for sure, it got people talking.
When the Cybertruck first broke cover, Tesla shared some images that included an angular camper back for the truck bed. Now one Tesla enthusiast has sketched out concept designs for something a little more robust. Cybertruck Owner's Club contributor Joeguy07 posted a pair of renderings of a Cyber Camper which expands on the utility of the truck's "vault" area. Both the Cyber Camper Solo and Duo envision a seamless add-on to the truck's rear, adding enough height for lofted sleeping area in the back, presumably with some living and cargo space below. The pointy Solo is a little sleeker in design, while the Duo adds a bit more height and a second set of windows in the front.
Both designs fit perfectly with the polygonal aesthetic of the Cybertruck, though I'd imagine both models could have a significant impact on the truck's aerodynamics. It might be more streamlined if the front aligned more directly with the peak of the truck's roofline. Either way, this sort of thing shows the potential for the kind of aftermarket add-ons and accessories we might see once the Cybertruck comes to market.