2020 e-tron Sportback Is Audi's Second Pure Electric
2020 | audi | audi e-tron Sportback | May 1, 2020
---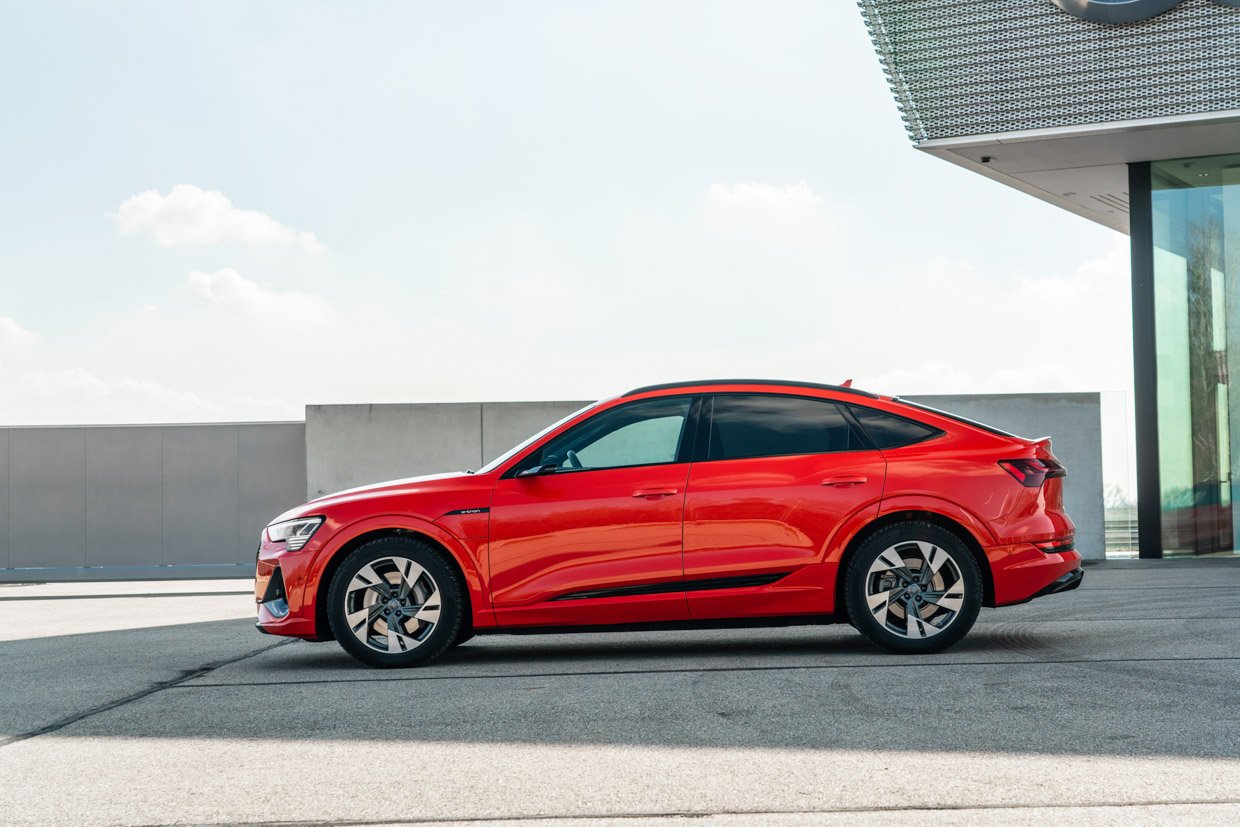 About a year ago, Audi released its first all-electric vehicle, a crossover called the e-tron. Now, expanding on the company's promise of alternative-fuel cars, we have its little brother, the e-tron Sportback. Like its sibling, the e-tron Sportback doesn't sip even an ounce of gasoline, instead running 100% on battery power.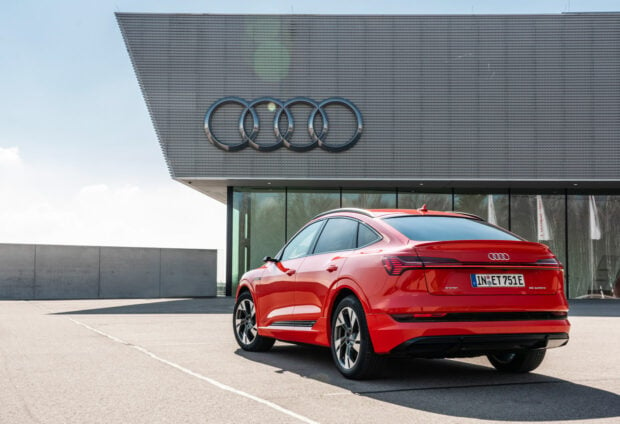 The Sportback model is designed to comfortably seat five adults along with their luggage, and like the a5 and a7 Sportbacks, offers the sporty styling of a fastback, combined with the utility of a hatchback. It comes standard with a rear spoiler and diffuser, 20-inch alloy wheels, and air suspension.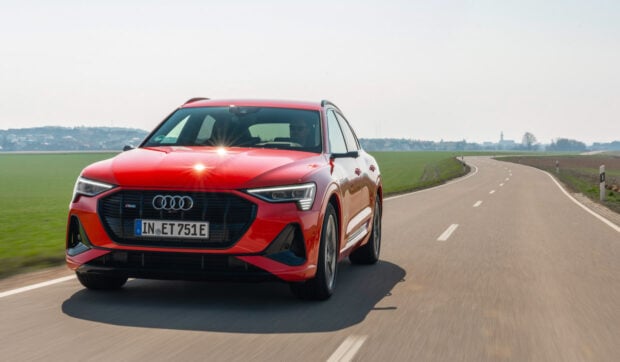 The car has a standard quattro electric all-wheel drive system that pushes out a total of 355 horsepower in standard mode, and up to 402 horses in Boost mode, allowing 0-to-60 launches as quick as 5.5 seconds. Audi is mum on torque figures at the moment, but suffice it to say with an electric drivetrain, that power is sure to come on close to instantaneously.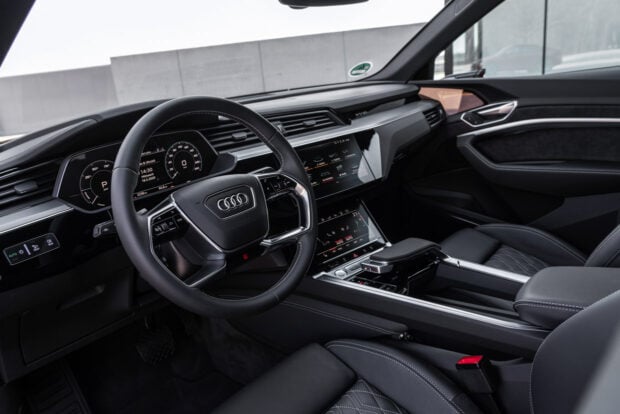 Its 95 kWh battery pack offers an EPA-estimated driving range of 218 miles per charge, and Audi says that you can refill 58 miles of driving range on a 10 minute charge at a high-speed 150kW charging station, or up to 174 miles of range in 30 minutes at the same kind of charger. For anyone who cares, it's rated at a combined 77 MPGe, an apples-to-oranges figure that I think has no actual value to buyers.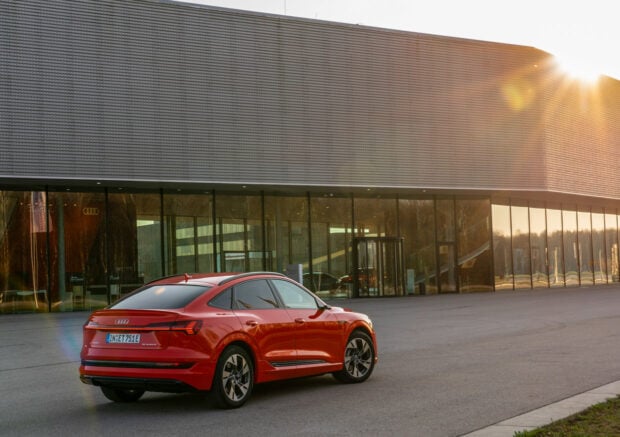 The starting price for the 2020 e-tron Sportback is $77,400 before government subsidies, which can trim off up to $7,500 from your Federal income tax bill, and a couple thousand more on a state or city level.