The Hellwagon Is a Hellcat-powered Jeep Grand Wagoneer
1989 | hellcat | jeep | jeep grand wagoneer | May 20, 2020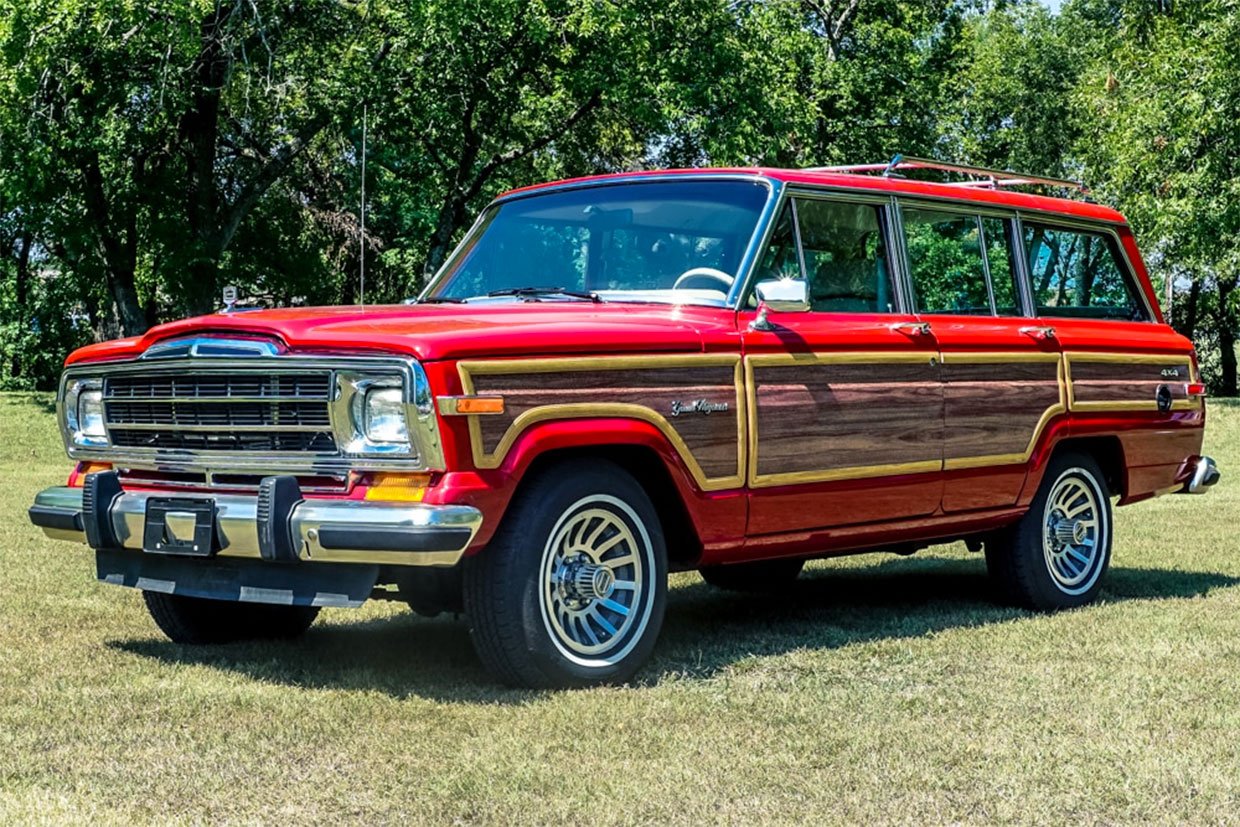 I always loved the look of the Jeep Grand Wagoneer. It combined the best elements of an SUV and a station wagon, with its tall body and classic "woodie" paneling on its sides. Over its many years in production, it typically packed a hefty V8 engine. However, none of the production engines came close to what's under the hood of this unassuming beast.
On the surface, this 1989 Grand Wagoneer looks close to stock. Other than the sporty whitewalls, you'd think it was just a clean restoration with a nice new paintjob. But when the key turns and the pedal goes down, this SUV roars to life with supercharger whoosh of a Hellcat.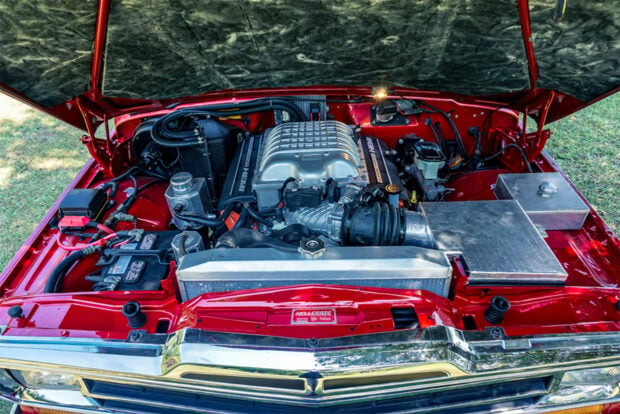 The modded Jeep was built by Colin and Chris Abercrombie at Collins Bros. Jeep down in Wylie, Texas, who ripped out the old 5.9-liter V8 that made around 180 horsepower, and replaced it with a modern 6.2-liter Hellcat crate engine that pushes out an impressive 707 horsepower and 650 lb-ft. of torque. You'd never know from its original, family-friendly interior that this thing was basically a race car.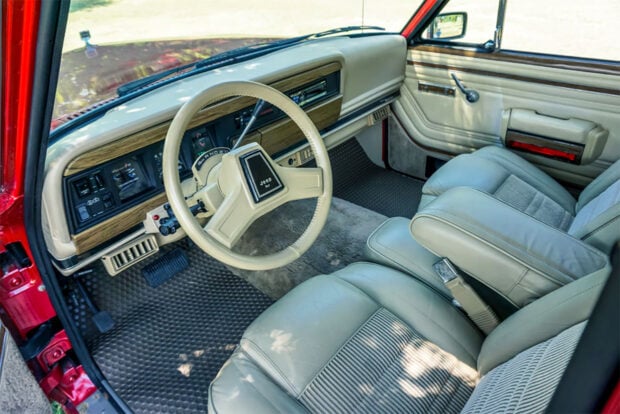 You can check out the Hellwagon in action, starting about 4:19 into the video below. It sounds pretty badass as the exhaust kicks in, but I don't know how much I'd trust cornering in something this tall and powerfull unless they made some serious suspension modifications.
The Hellwagon was listed for a whopping $128,000, but it's already been sold. If you want one, I'm sure with enough money you could convince Collins Bros. to build another.