RAV4 Prime Price: Not Bad for a 302hp AWD PHEV
2020 | 2021 | rav4 | rav4 prime | toyota | June 1, 2020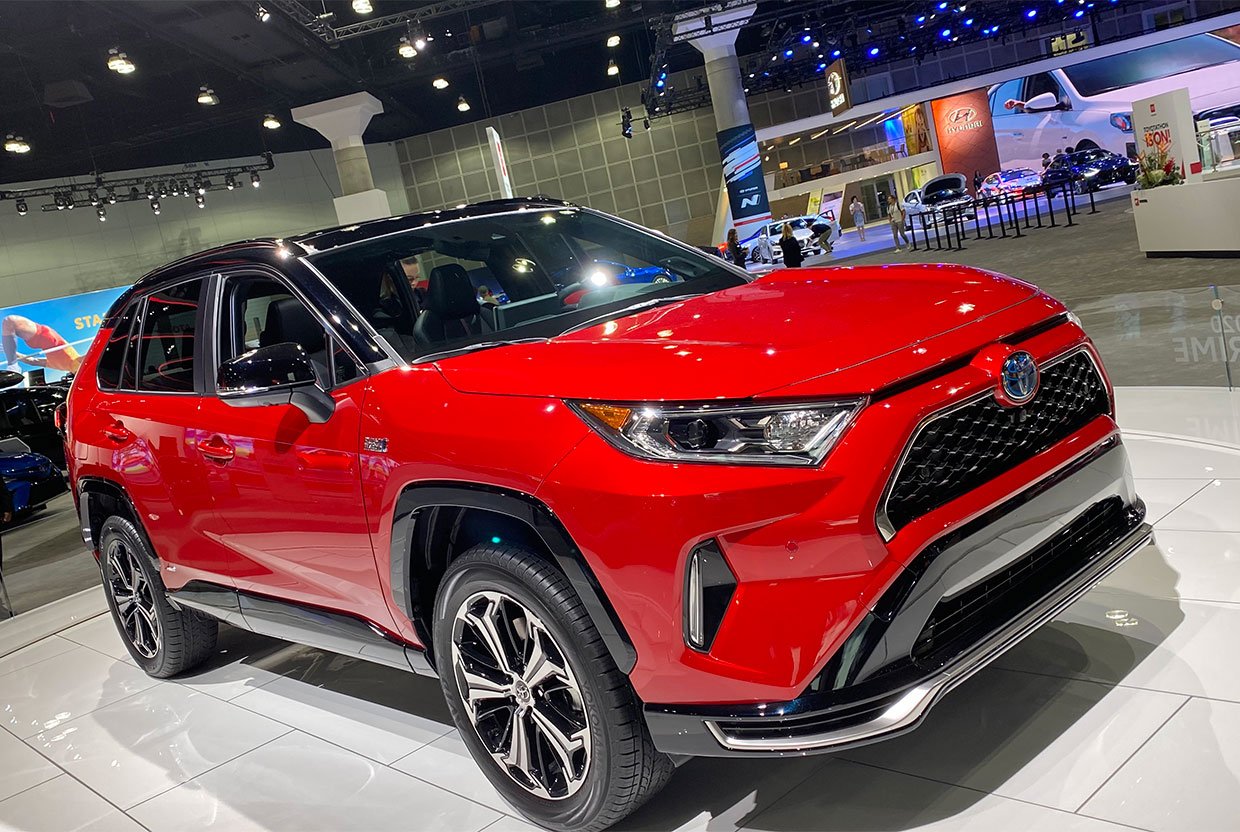 I'm already a fan of the current Toyota RAV4. It's quite good in both its gas and hybrid versions, and represents a major upgrade over the previous generation, both aesthetically and functionally. So when Toyota announced it was working on a plug-in hybrid version of the RAV4 that made 302 horsepower, my curiosity was definitely piqued.
Now, Toyota has revealed pricing details for the 2021 RAV4 Prime, and it looks like a pretty good deal, given all you get for the money. With a starting price of $38,100, the RAV4 Prime gives buyers a hybrid all-wheel drivetrain that can zoom the SUV from 0 to 60 mph in just 5.7 seconds. Offering the best of all worlds, the RAV4 prime offers an insanely good 94 MPGe combined, and can run up to 42 miles on pure battery power (though it's not clear yet how many horsepower you get in EV mode.)
There are two trim grades being offered at launch – the SE and XSE, priced at $38,100 and $41,425 respectively. Drivetrains are identical between the models, but the SE gets 18″ alloy wheels, an 8″ infotainment display, and a black interior with red stitching, and a leather-wrapped steering wheel and shift knob. Upgrade to the XSE, and get a two-toned black metallic roof, 19″ black alloy wheels, 9″ display with upgraded audio, a Qi wireless charger, SofTex seats, paddle shifters, vertical LED accent lights, and ambient interior lighting.
Options include a Weather package ($825) that includes a heated steering wheel, heated rear seats, rain-sensing wipers and a wiper de-icer, a Weather and Audio package ($2,435) that adds JBL Premium Audio, navigation, and destination assist, and top-of-the-line Weather with Audio and Premium package ($5,760) that includes a digital rearview mirror, an enhanced AC charger, power moonroof, kick-activated power rear door, bird's-eye view camera, heated/ventilated front seats, parking assist, adaptive front headlights, a heads-up display, and more. With the full complement of goodies installed in an XSE, you're looking at $47,185, which sounds like a lot for a regular RAV4, but this is anything but conventional thanks to its economical and powerful PHEV drivetrain. Also, the price has the potential to be reduced through federal PHEV tax credits (up to $7500), along with state and local tax incentives.
Expect the 2021 RAV4 Prime to hit Toyota dealerships starting this summer.