Listen to Hennessey's C8 Corvette Exhaust Note Roar on the Dyno
2020 | c8 | chevrolet corvette | corvette | dyno | hennessey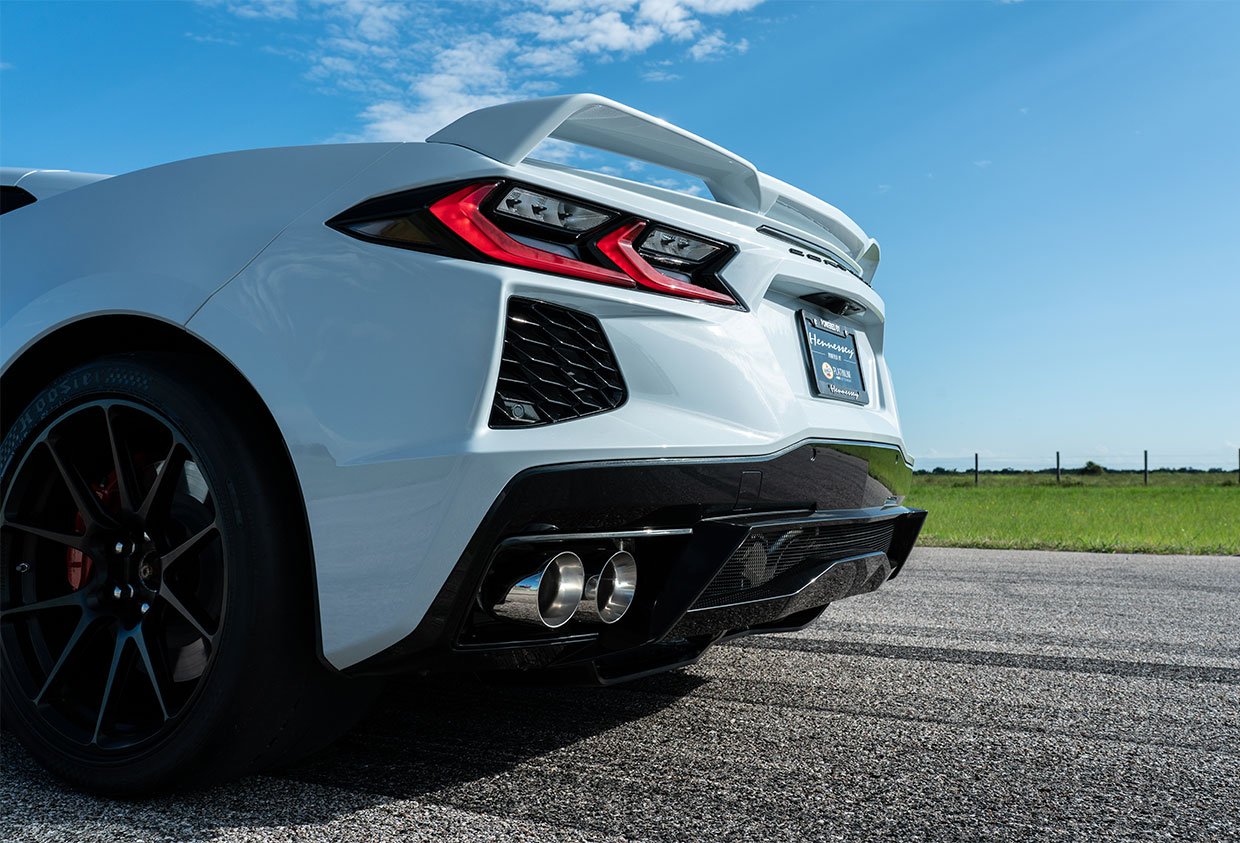 When it comes to upgrading sports cars and trucks, Hennessey Performance is one of the best in the industry. It was only a matter of time before the Texas-based aftermarket tuners would work their magic on the new C8 Corvette, which is already quite the impressive car all on its own.
Recently, they took a 2020 Vette and tricked it out with twin turbos and a new camshaft. Now, they're showing off their custom exhaust upgrade that really makes the car sing. Made from T304 stainless steel, the quad exhaust produces about 21 additional horsepower and 19 lb-ft. of extra torque, along with cutting 10 pounds of weight from the stock pipes.
But it's what it does for the Corvette's sound that really brings it all home. Just take a listen to Hennessey's exhaust as it roars to life on the dyno. The stock C8 is fast, nimble, and dynamic, but it sounds nowhere near this good with the factory exhaust:
The custom exhaust has been tested at speeds up to 205.1 mph with Hennessey's nitrous-boosted C8, which cranks out 650 horsepower. Check out this mid-engined beast as it breaks the 200 mph mark at the Continental Tires Proving Grounds in Uvalde, Texas.
Damn, that was crazy fast. The bolt-on exhaust works with all 2020 and 2021 Corvette Stingrays, and sells for $3,495. However, the first 100 units ordered will be offered for a discounted price of $2,995. Hennessey is accepting orders on their website or via phone at 979-885-1300, and is limiting production to 1,000 units for the first year.