This Replica Apple Computer Porsche 935 Is Up for Sale
1979 | apple | auctions | porsche | replicas | June 11, 2020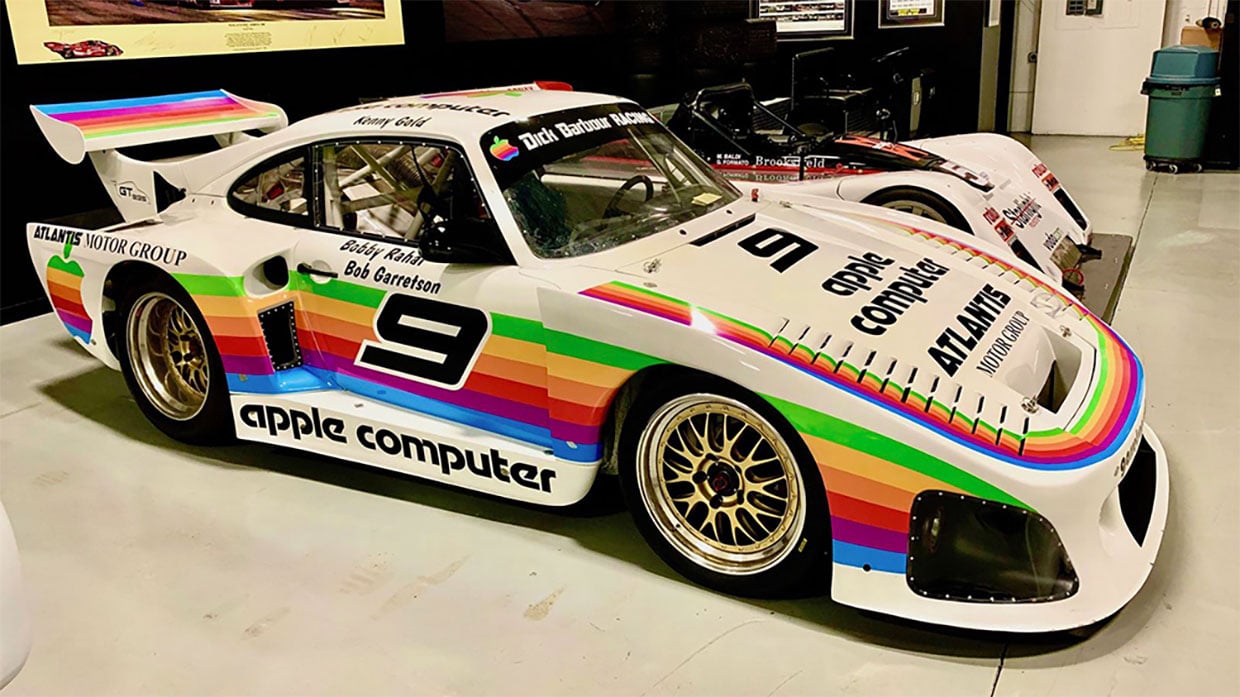 There's no question that Apple and Porsche are two of the most iconic brand names in the history of modern business. Back in 1980, when Apple was still known as Apple Computer (and it still believed in colors) its branding featured heavily on one particular race team's livery.
The original Apple Computer Porsche 935 was operated by Dick Barbour Racing in the 1980 season, and would later be raced by Paul Newman sans Apple livery. That car currently resides in Adam Carolla's personal car collection, having sold for more than $4 million back in 2016. But if you love the looks of the Apple rainbow logo, you can own an impressive replica of the classic for about 10% of what Carolla paid for his car.
As an added bonus, this 935 replica is far more powerful than the original, and actually ready to compete on track. This one-of-a-kind custom car was built by Bob Holcomb on the chassis of a 1969 Porsche 911, using a period-accurate GT935 K3 body. In back, there's a highly tuned 3.8L twin-turbo engine that cranks out somewhere around 700 horsepower, working in concert with the 6-speed transmission from a 993 GT2. That combo is capable of rocketing the replicar to speeds north of 200 mph. Other upgrades include a modern double wishbone suspension from a 993, along with JRZ adjustable racing dampers, Brembo brakes, and much more.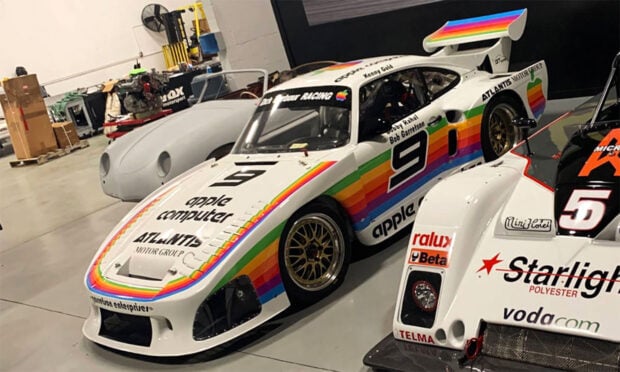 If you're interested in learning more about the car, or placing a bid, it's currently listed for sale for $499,000 by Atlantis Motor Group over on eBay.