Ford Mustang Mach-E to Improve Range Estimates with Intelligent Range Technology
2021 | EV | ford | ford mustang mach-e | technology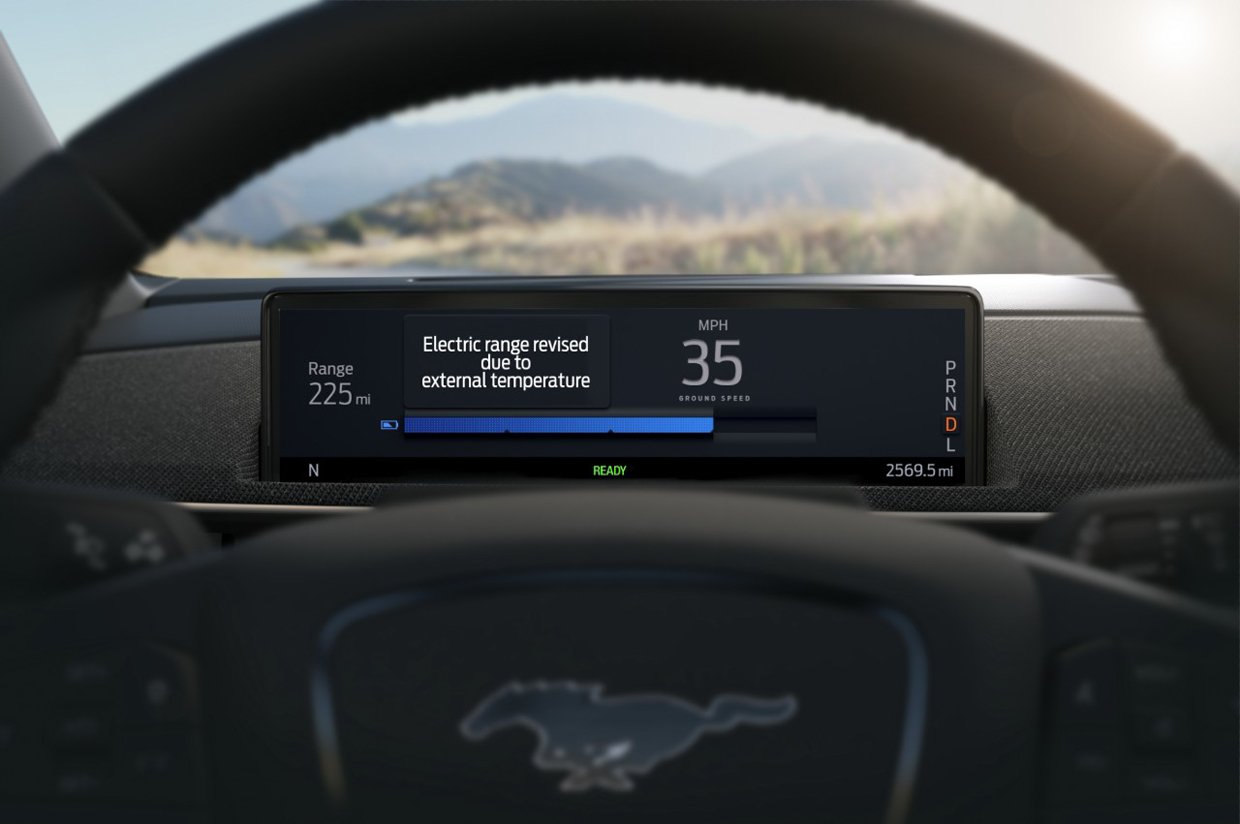 Anyone who's shopped for an electric vehicle knows that the range estimates provided by automakers and the EPA aren't necessarily what you'll see in the real world. A variety of factors impact the electric driving range, including temperature, weather, and how heavy the driver's right foot is, among other things. Ford wants to decrease range anxiety for Mustang Mach-E buyers, and with that in mind has announced its innovative Intelligent Range feature.
Intelligent Range is designed accurately estimate how much range the electric SUV has left to reduce anxiety and help owners determine when they need to stop to charge. The system predicts how far drivers can go on a charge using past driving behavior, weather forecasts, and crowdsourced data from other Mach-E owners.
The system is upgradable over the air to enable more accurate connected vehicle predictions, including the ability to factor in real-time traffic conditions, terrain, and elevation of a given route. It will also let drivers know if it anticipates the need to recharge during a trip. The Intelligent Range system can notify owners in their instrument cluster if the range is impacted, and the new driving range will be highlighted. The notifications will also give drivers details on why the estimate changed.
To further reduce range anxiety, Ford Roadside Assistance is offering to tow a Mach-E to the owner's home, nearest public charger, or an electric vehicle-certified Ford dealership within 35 miles if for some reason you run out of charge while out and about. Check out more details on the Mach-E.