2021 GMC Syclone from Specialty Vehicle Engineering is Better than the Original
2021 | gmc | gmc syclone | specialty vehicle engineering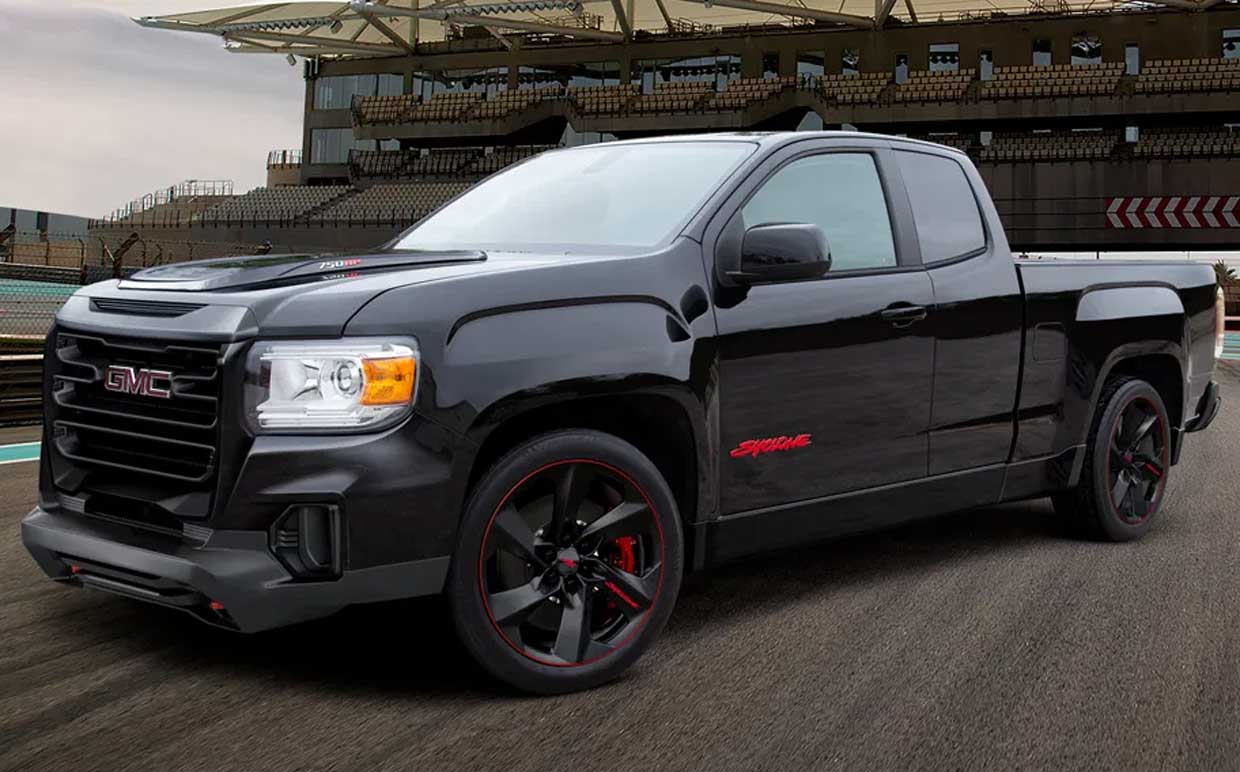 Back in the '80s, one of the fastest vehicles from 0 to 60 mph you could get your hands on was the GMC Syclone truck. In an era where sub-five seconds times were mostly limited to exotic Italian brands, the Syclone was capable of blazing-fast acceleration.
Now, a company called Specialty Vehicle Engineering is offering a modern take on sports truck for 2021, going by the name 750HP V8 AWD Syclone. SVE will make only 50 units, and each of them will feature a supercharged 5.3-liter V8 engine that produces 750 hp and 600 lb-ft. of torque. The engine can survive all the boost the supercharger puts out thanks to forged internals and high-quality ARP head and main studs. The supercharger used is a centrifugal unit featuring an eight-rib belt drive system.
The entire fueling system for the truck has been upgraded to support the big supercharged V8. The builder says that the V8 engine weighs almost the exact same amount as the V6 that is standard in the 2021 GMC Canyon the Syclone is based on. The truck starts out as a 2021 Canyon extended cab, short bed pickup. The V8 engine is paired up with the strongest and fastest shifting automatic transmission they could find, and the truck features full-time all-wheel drive.
The whole thing rides on a custom sport suspension that's been lowered 2″ in the front, and 5″ in the rear, along with a heavy duty rear sway bar, and an heavy duty traction bar and bushings.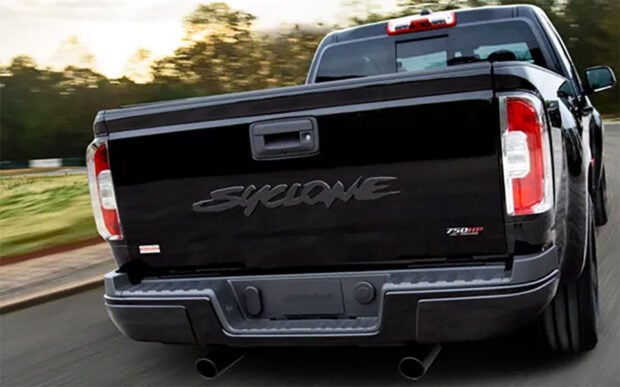 Specialty Vehicle Engineering will build the truck in any factory color, but purists will want to stick with black. Buyers can also opt for an optional leather seat trim package that's available in two colors to match the factory interior colors. The company isn't offering any pricing details at the moment, but you can bet this is one costly custom truck.