2021 Dodge Durango SRT Hellcat is a Three-Row Drag Racing Machine
dodge durango srt hellcat | July 3, 2020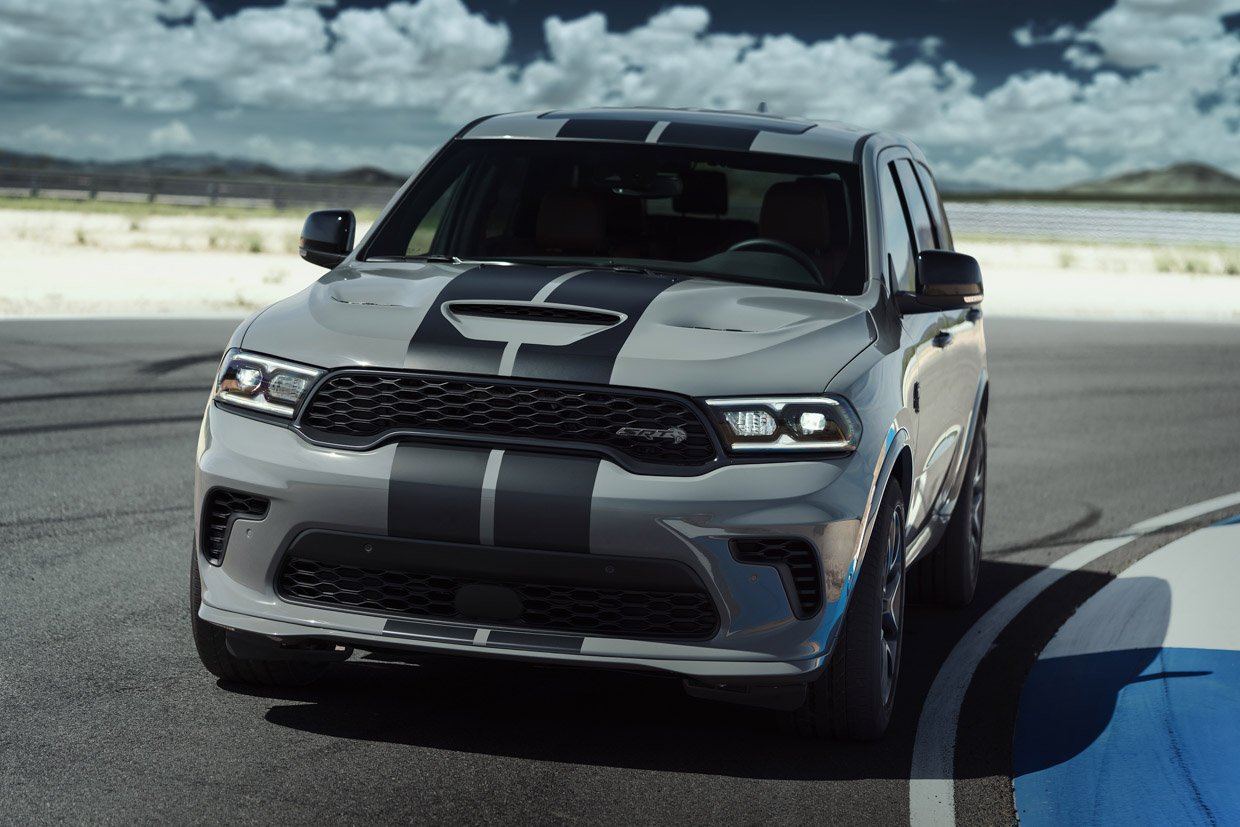 Car guys and gals looking for something that can haul the family and tear up the dragstrip don't have a lot of choices. Of course, Dodge makes the Charger, but the sedan isn't comfortable for more than four people, and it doesn't have that much cargo capacity. Now, Dodge is offering a new option in the form of the 2021 Durango SRT Hellcat.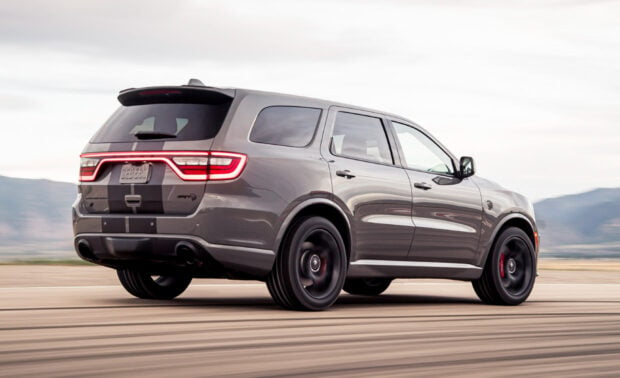 Anyone familiar with the Hellcat moniker used across several Dodge SRT models knows that highlight is a supercharged 6.2-liter HEMI Hellcat V8 paired with a TorqueFlite 8HP95 eight-speed automatic transmission. The Durango SRT Hellcat can reach 60 mph in 3.5 seconds and has an NHRA certified quarter-mile elapsed time of 11.5 seconds. Dodge says the SUV can reach a top speed of 180 mph and is 1.5 seconds faster than the Challenger SRT 392 on a 2.1-mile road course. Plus, the three-row SUV can haul seven people and can tow a class-leading 8,700 pounds.
The high performance SUV has an aggressive exterior with a profile that has Charger Widebody design cues. The interior the SUV is sporty and aggressive with a new instrument panel, upgraded door panels, a new infotainment system, and a leather-wrapped, accent-stitched mid-bolster and center console.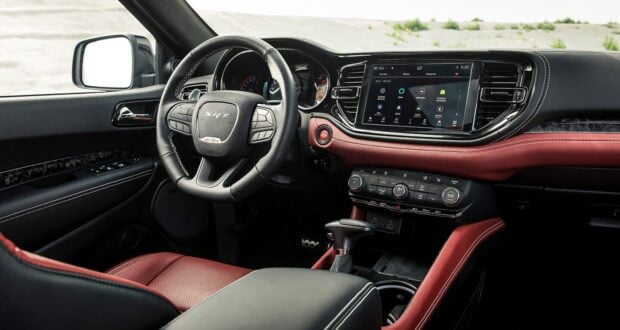 The Durango SRT Hellcat will only be available for the 2021 model year, and is expected to arrive in dealerships in early 2021 with orders opening this fall. There is no indication of pricing, but given the $87K base price on its Grand Cherokee Trackhawk cousin, this sounds like an SUV that will approach the six-figure range to us.