Lamborghini Sián Roadster Drops the Top and Keeps the V12
2021 | lamborghini | Lamborghini Sián Roadster | V12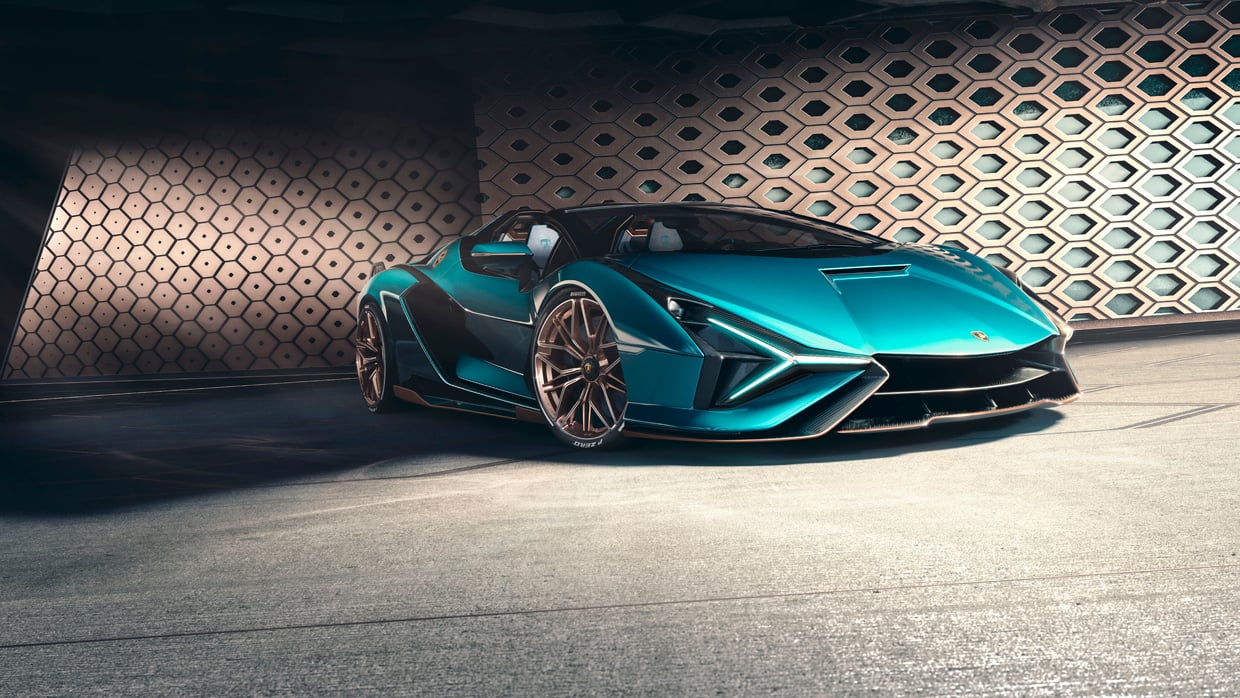 Lamborghini has announced a limited-edition roadster version of its Sián hypercar. Both the Lamborghini Sián roadster and coupe represent the world's first use of a supercapacitor in a hybrid electric drivetrain. Like the coupe, the roadster produces combined thermal and electric power of 819 hp.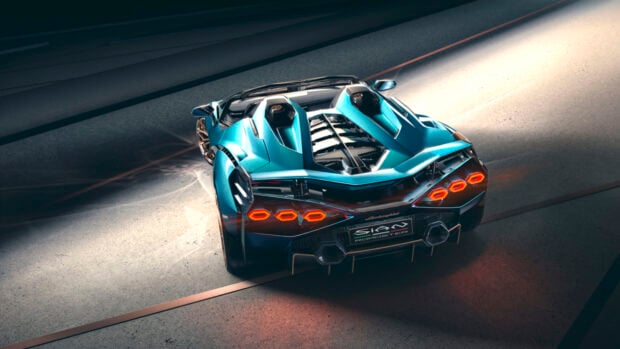 The all-wheel drive powertrain features a gasoline-powered V12 engine that makes 785 hp, and works with a 48-volt e-motor that delivers 34 additional horsepower. The electric motor is incorporated with the gearbox for immediate response and improved performance. The vehicle is also able to maneuver and park at low speeds using electric power only. The supercapacitor and e-motor weigh only 34 kg (~75 lb) combined.
The Sián features a regenerative braking system that's able to recharge the energy storage system each time the vehicle brakes. The e-motor automatically disconnects at speeds above 130 KM/H (~81 mph.) The car has an impressive power to weight ratio of 2.0 kg/hp, with acceleration to 100 km/h (62 mph) in under 2.9 seconds. The top speed for the Sián Roadster is listed as over 350 km/h (~217 mph.)
Lambo will only build 19 roadsters, and of course, every unit is already sold. Lamborghini's Ad Personam department works with every Sián client to build a customized vehicle with an entirely personalized color and finish for the roadster.