Jeep Wrangler Rubicon 392 Concept Crams a V8 into our Favorite Brick
jeep | jeep wrangler | Jeep Wrangler 392 Concept | V8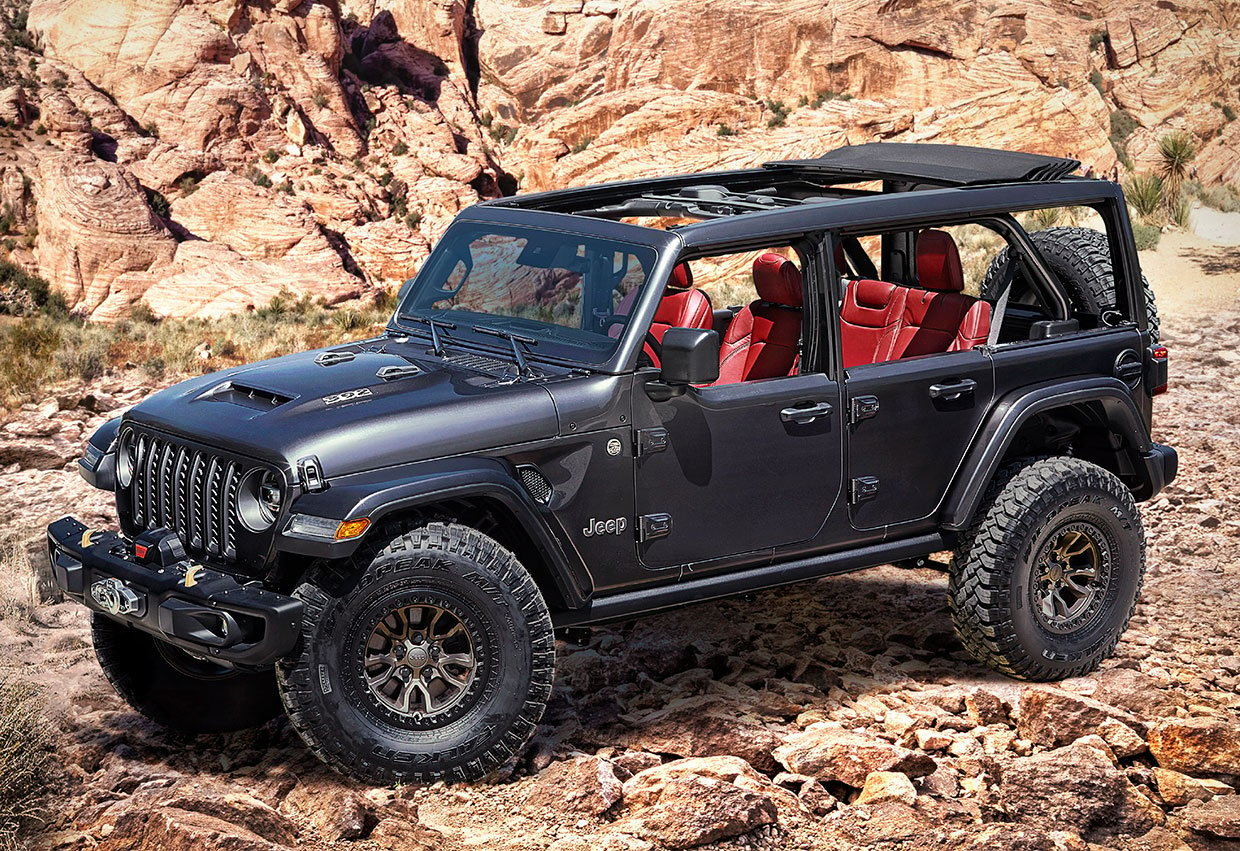 There's an entire customization market focusing on cramming a V8 engine inside the iconic Jeep Wrangler. Jeep hasn't officially put a V8 under the hood of its classic off-road vehicle since 1981, when the CJ featured a V8 that made a whopping 125 hp. Now, Jeep has unveiled the new concept called the Wrangler Rubicon 392 that we hope and pray hints at a future production model.
As the name of the concept suggests, it packs a 6.4-Liter 392 cubic inch V8 engine under the hood. That engine makes 450hp and 450 lb-ft of torque. That's enough power to push the boxy Wrangler to 60 mph in less than five seconds. The custom Wrangler also packs Dana 44 axles, a full-time two-speed transfer case, electric front and rear lockers, 37-inch mud-terrain tires, and a two-inch lift kit from Mopar.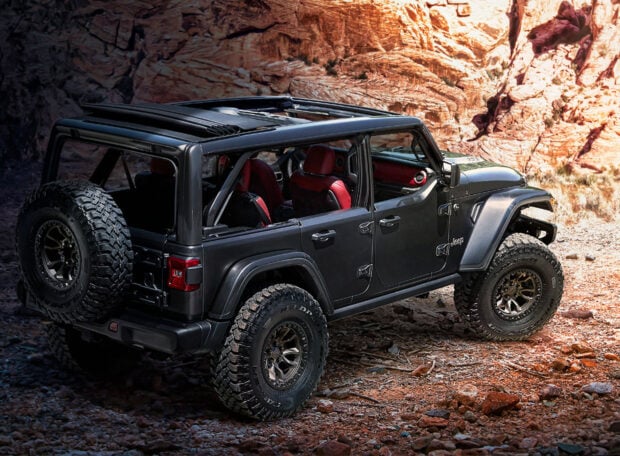 The V8 is hooked up to a more robust eight-speed transmission, and Jeep promises that the big engine enhances the vehicle's Trail Rated capabilities as well. The most exciting thing in the announcement of the concept is a sentence that reads, "Jeep enthusiasts have been clamoring for a V8-powered production Wrangler in recent years and the new Jeep Wrangler Rubicon 392 Concept is an indication they may soon get their wish." Yes, please.