How Much More Money Is the EcoDiesel Jeep Gladiator?
diesel | engines | jeep gladiator | July 14, 2020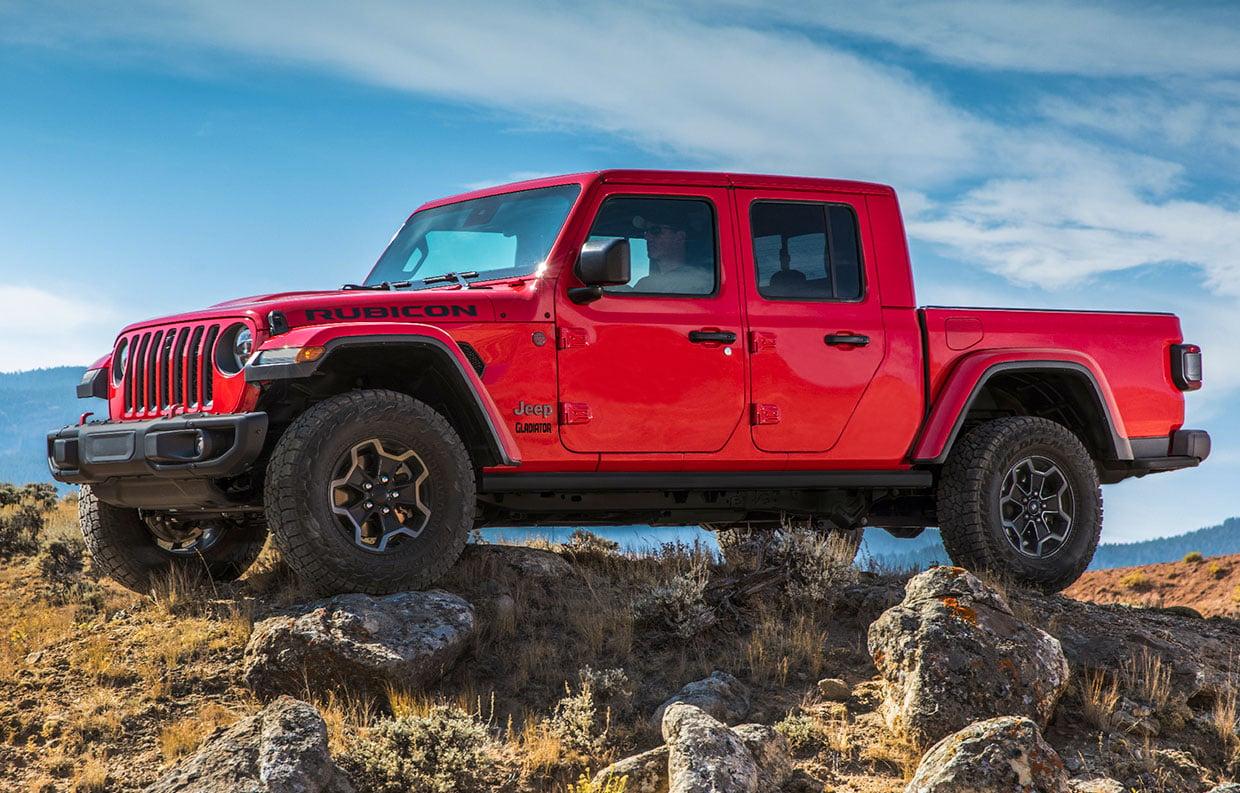 One of the more interesting things to happen to the Jeep Wrangler in recent memory was the addition of a diesel engine option. Since the Gladiator pickup debuted, the only available engine has been the gas V6, but an EcoDiesel option is coming to the truck as well.
A new report from CarsDirect is saying that the 2021 Jeep Gladiator with the EcoDiesel engine option will add $4000 to the price tag. Keep in mind that adding the diesel also requires users to upgrade to the eight-speed automatic, adding another $2000. That means optioning the Gladiator with diesel costs $6000 – at least when comparing to the gas models with a manual gearbox. That's the same amount that Wrangler owners are paying for the diesel option as well.
The Overland trim with a diesel engine is expected to start at $47,890 with the Rubicon trim with the diesel starting at $51,370. For those unfamiliar with the 3.0-liter turbodiesel V6 used in the Gladiator and Wrangler, it makes 260 hp and 442 pound-feet of torque. $6000 is a significant chunk of change for an optional engine, but many truck buyers will tick that box for the added grunt.