2021 Mercedes-AMG GT Black Series Has the Most Potent AMG V8 Ever
2021 | amg | mercedes-amg | Mercedes-AMG GT Black Series | mercedes-benz | July 15, 2020
---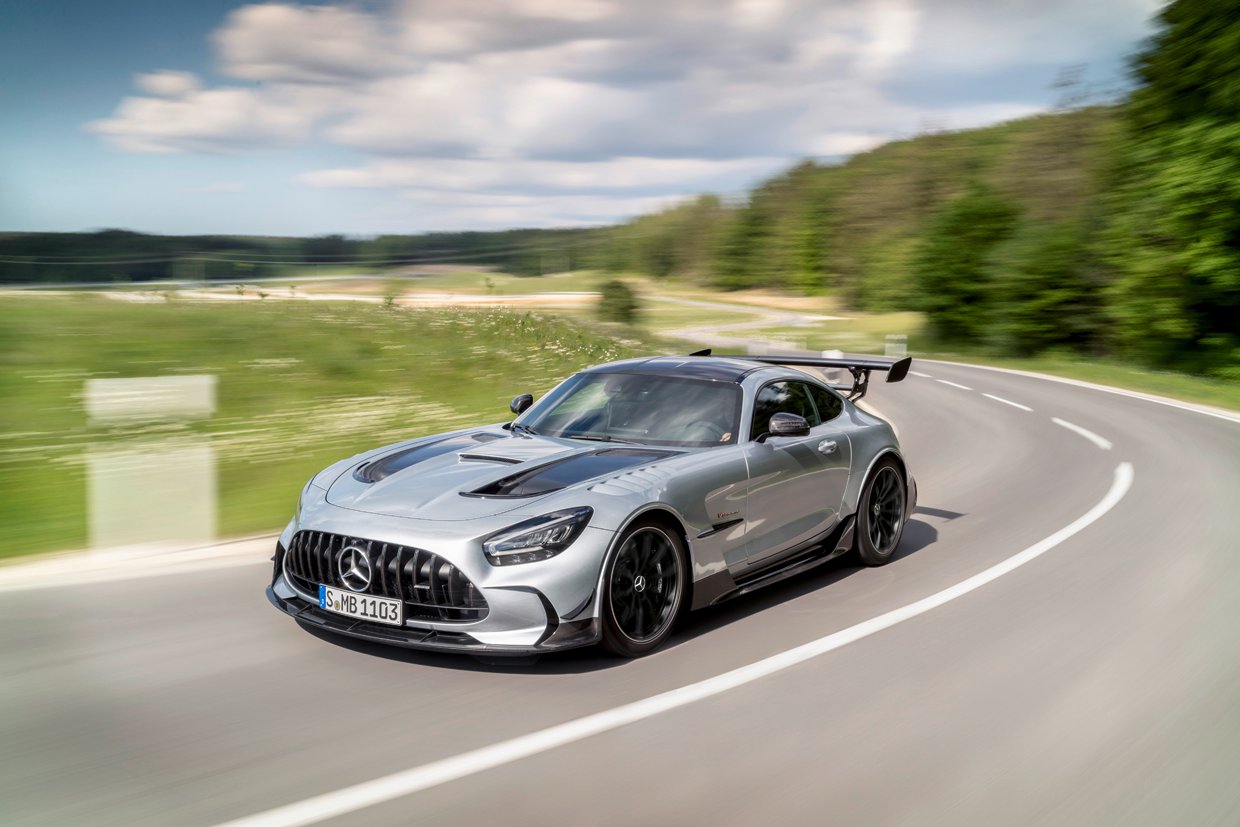 Mercedes has pulled the wraps off of the Mercedes-AMG GT Black Series, which not only looks fantastic, but also packs the most powerful AMG V8 series of all time. The beast of an engine makes 720 hp features a flat-plane crankshaft, and each one is handbuilt. The vehicle also has active aerodynamics, the design stemming from the current AMG GT3 racing car.
The V-8 engine displaces 4.0-liters and is a biturbo unit that produces 590 lb-ft. of torque. The turbos are twin-scroll exhaust units, just like those found in the four-door AMG GT Coupe. For the GT Black Series, the turbos have been given larger compressor wheels and deliver a total of 24.6 psi of boost. All that horsepower and torque pushes the car from 0 to 60 mph in 3.1 seconds.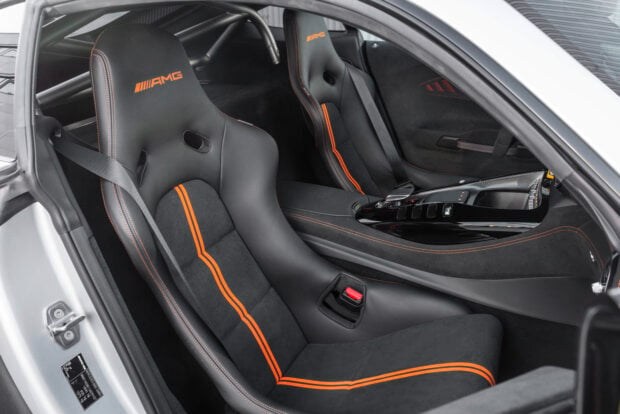 If you mash the go pedal long enough, the Black Series will hit 124 mph in nine seconds, on its way towards a top speed of 202 mph. The V8 engine is paired up with an AMG Speedshift DCT 7-speed dual-clutch transmission located on the rear axle and a transaxle arrangement for optimal weight distribution. The transmission has been tweaked to survive all of the torque the engine produces.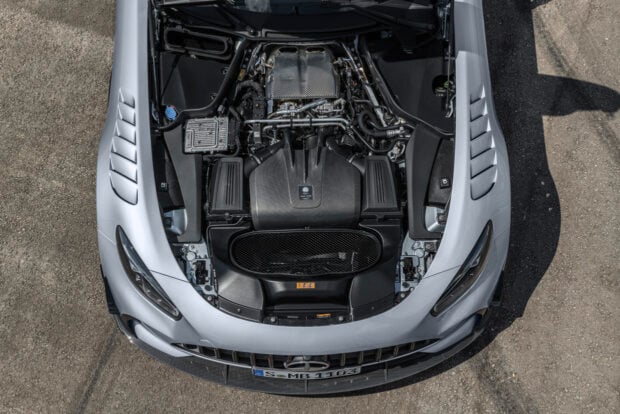 One of the car's cooler features is the active aerodynamics system that takes cues from the AMG GT3 and AMG GT4 racing cars. The aero bits including a significantly larger radiator air inlet and special semicircular flicks to optimize the flow of air, and increase downforce at the front axle while improving brake cooling. It also has a carbon fiber front splitter with two settings, including street and race.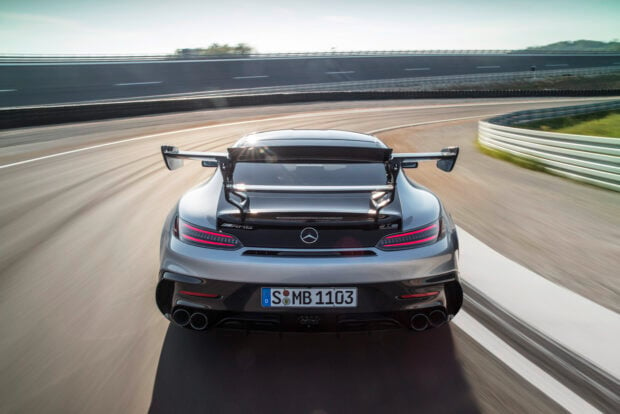 The aerodynamic tidbits create a venturi effect that sucks the car closer to the road and increases downforce, and can be adjusted by 20 degrees to suit the driving situation and driving mode. For precise handling, the car features a coil-over suspension with adjustable adaptive damping. Mercedes-AMG also made extensive use of carbon fiber to reduce weight. Pricing is unannounced, but this is most definitely a high-end sports car.