2021 Ford Bronco Can't Have the Manual and Sasquatch Together
2021 | ford | ford bronco | July 16, 2020
---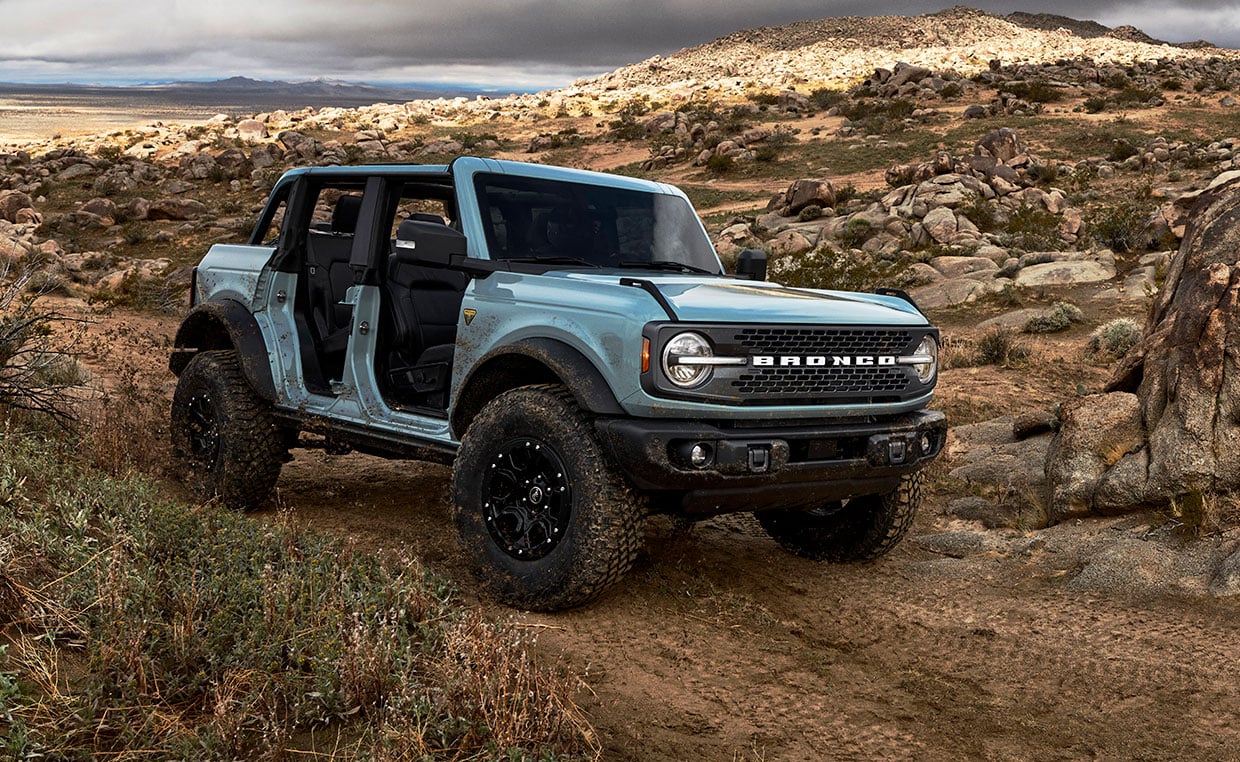 We've got some bad news for 2021 Ford Bronco fans who hoped to option the sweet Sasquatch package along with a manual transmission. It has been confirmed that the Sasquatch option is only available with the 10-speed automatic transmission, no matter which engine you select.
Despite the 6+1-speed manual being available with the 2.3-liter turbo-4, Sasquatch can't be combined with that setup. For those unfamiliar, the Sasquatch package adds some very desirable off-road gear to the mix. The package includes 35-inch tires, locking differentials, Bilstein off-road shocks, and 4.7:1 gear ratios.
Those hoping Ford might change their mind could get their wish. Ford's Mike Levine did confirm that the Sasquatch package is only offered with the 10-speed automatic. However, he also noted that Ford was open to feedback for those who feel like the package should come with the manual transmission. Considering that Ford is going after the Jeep Wrangler market and that vehicle comes with a manual option in every model, it would be wise to allow the manual and Sasquatch to be combined.
[via Autoblog]