Get Your Colored Pencils Out for the New Ford Bronco
art | coloring | ford | ford bronco | July 19, 2020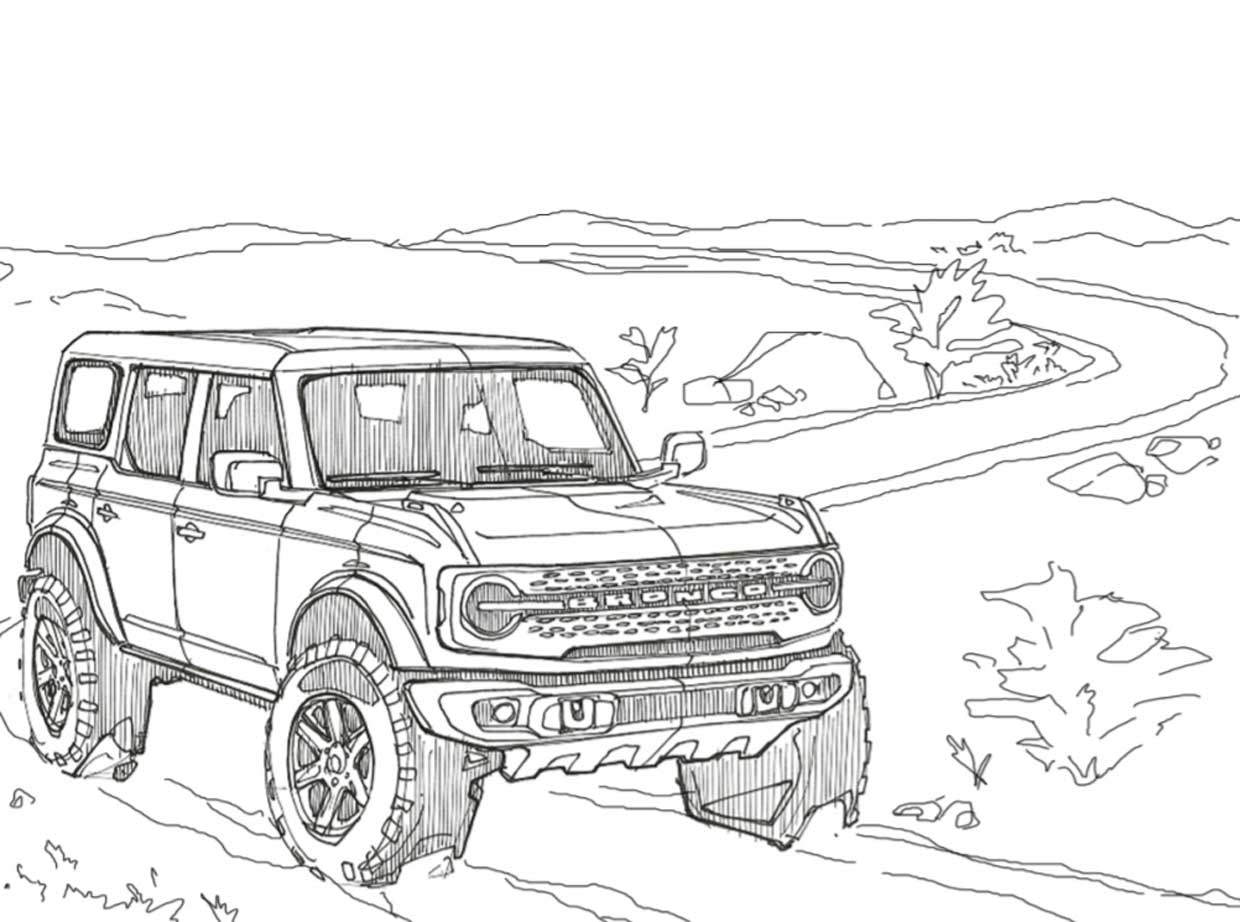 Some of the most important vehicles that Ford has unveiled in recent memory are the new 2021 Bronco and Bronco Sport. Both SUVs are aimed at the off-road crowd who wants to get out and have some adventures. When the coronavirus pandemic first started, Ford published a bunch of different activity pages to keep both kids and adults busy with coloring and other activities.
Now that the Bronco has been unveiled, the maker has updated its Activity Pages with some Bronco coloring pages. There are four Bronco designs in total, which can be downloaded at this link. The black-and-white outlines include the Bronco R Baja racer that hinted at what the new Bronco would look like.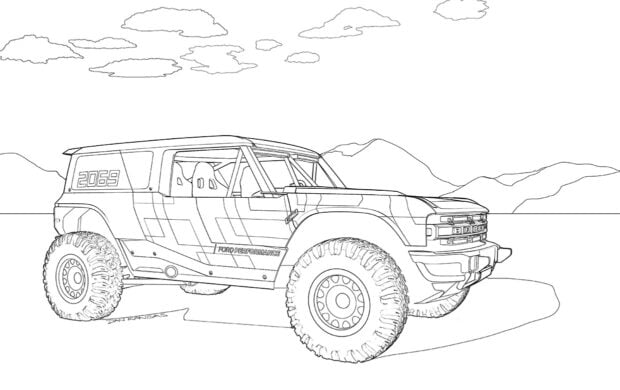 The Bronco Sport is seen decked out for lifeguard duty parked next to a lifeguard station on the beach in one coloring sheet. Our favorite is the four-door Bronco cruising down the trail. Another page shows the Bronco from above as someone climbs in using the integrated grab rails on the edge of the dash. The grab bar should make it much easier to climb in and out of the Bronco, particularly when fitted with the Sasquatch package and its big 35″ tires.