Ford Mustang Mach-E 1400 is a Pure Electric Racing Machine
ford | ford mustang | ford performance | Mustang Mach-E 1400 | rtr | July 21, 2020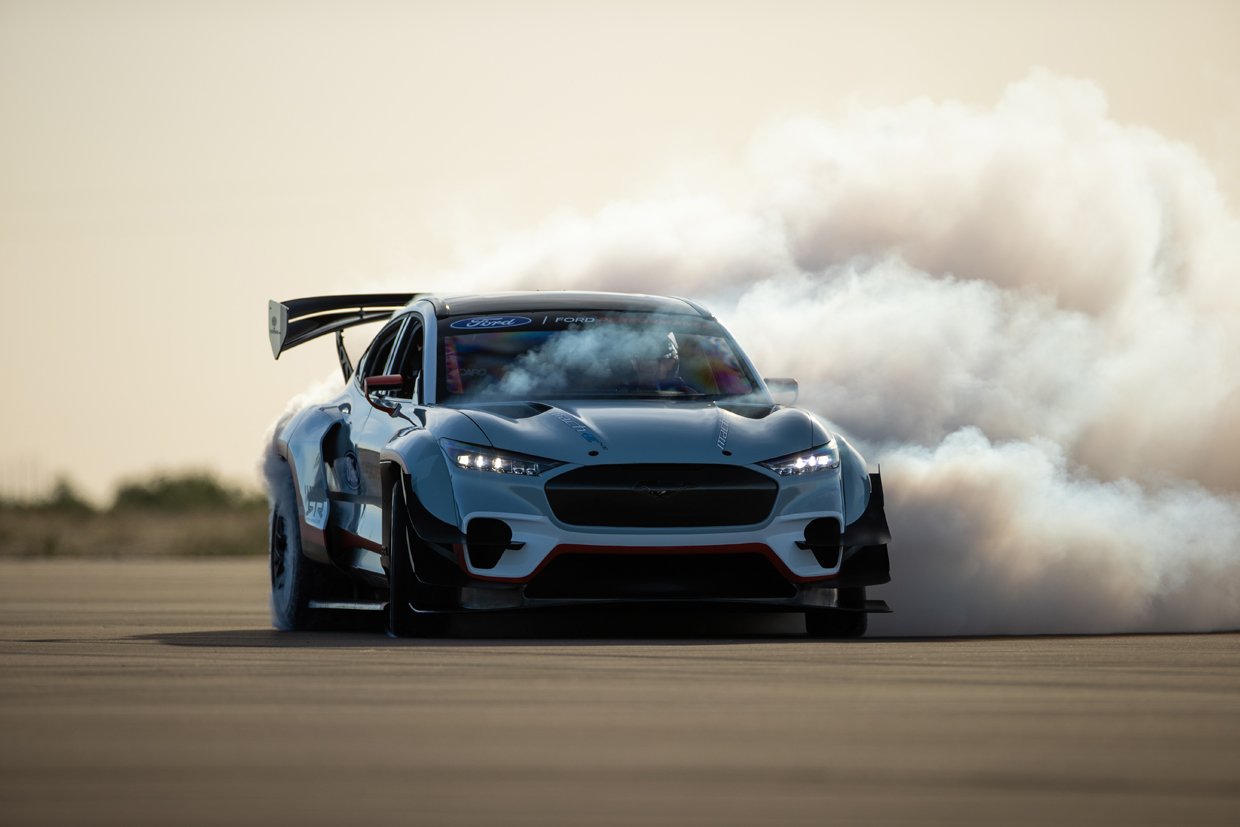 Ford Performance has unveiled a one-of-a-kind creation, inspired by the new Mustang Mach-E. Dubbed the "Mach-E 1400," the number in its name points to the insane amount of horsepower that its electric propulsion system produces.
The car's powertrain uses seven electric motors, and an ultra-high-performance battery. The battery pack is a 56.8 kWh unit made of nickel manganese cobalt pouch cells that provide a high discharge rate. The battery is cooled using a dielectric coolant. The vehicle, a collaboration with RTR Vehicles, has copious amounts of aerodynamic tidbits around its body, including a massive rear wing. Combined, the aero generates a claimed 2300 pounds of downforce at 160 mph.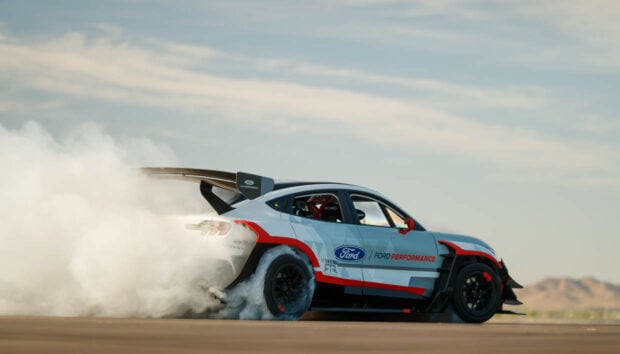 The vehicle has multiple drive modes, allowing it to be configured for a variety of tasks from the track, dragstrip, or gymkhana courses. The car can also be configured in rear-wheel drive, all-wheel drive, and front-wheel drive modes. The powertrain can also split power delivery between the front and rear or left and right sides as needed.
The vehicle also serves as a testbed for new materials, including a hood made of organic composite fibers, which is a lightweight alternative to carbon fiber. The first time fans will get to see the Mustang Mach-E 1400 in person will be at a future NASCAR race, but you can check it out right now in the video below.