Bentley Flying Spur Gets Gorgeous Diamond Carved Wood Panels
bentley | bentley flying spur | interior | wood | July 24, 2020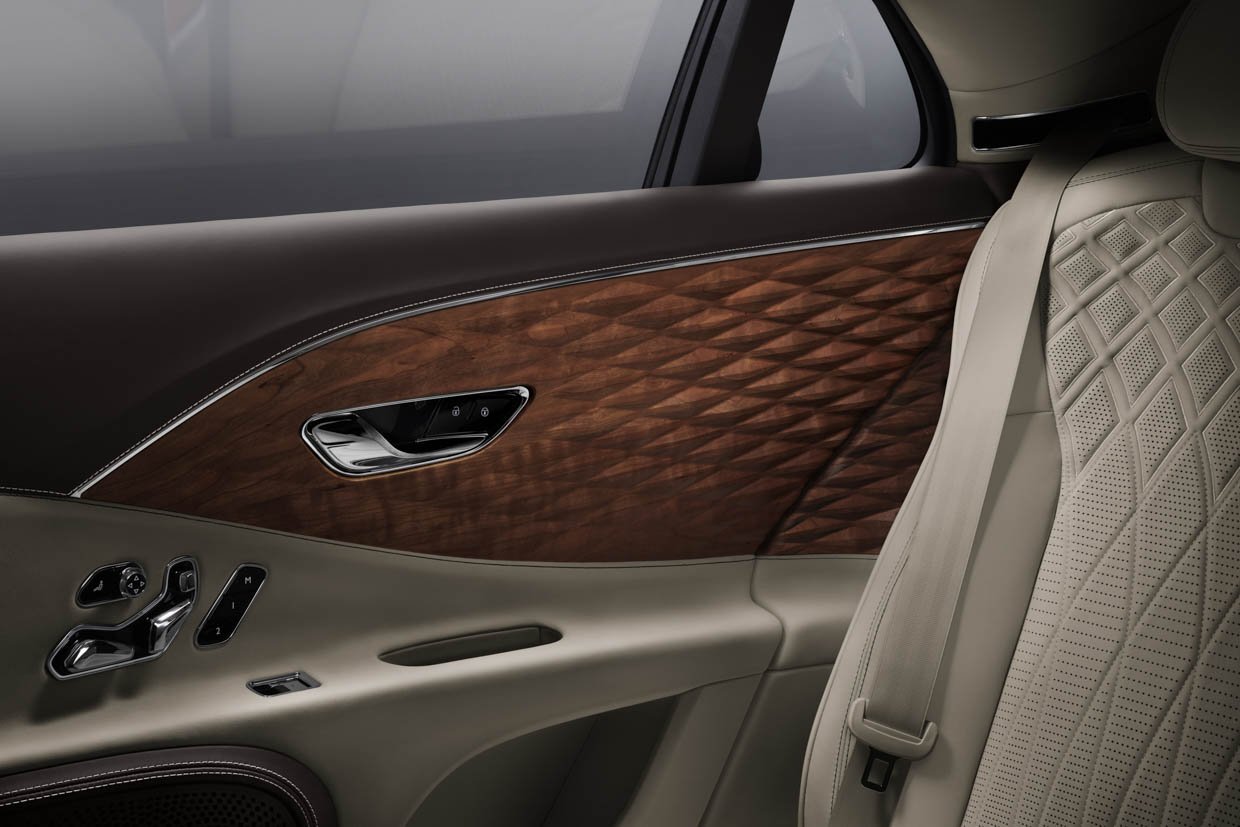 Bentley is famous for making incredibly high-end luxury cars that have no fake materials anywhere in the interior. If you see quilted leather, it's real leather, and when you see wood trim, it's made from real wood veneers. Now the famed British automaker has unveiled a new three-dimensional wood panel option for its new Flying Spur.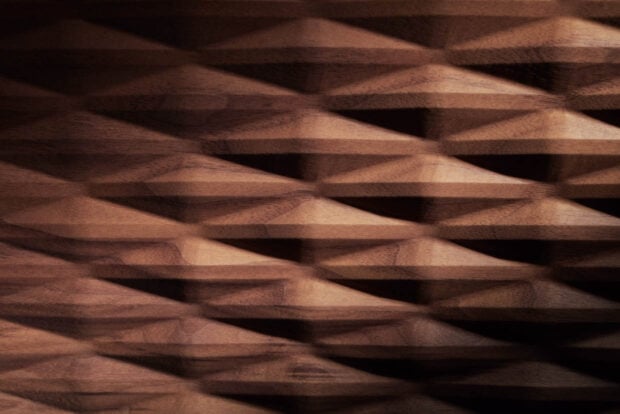 Each of the panels is handcrafted from a single block of sustainable American Walnut or American Cherry timber, and can be added to the rear door inserts.. The panels are created using a 3D routing machine to create a quilted pattern similar to the pattern seen in the leather seats. After the router is does its work, each panel is finished by hand.
The first time this sort of 3D machined wood was shown was in 2015 at the Geneva Motor Show inside the Bentley EXP 10 Speed 6. Bentley says that creating the production version of the wood panels required 18 months of product development by expert technical craftsman before the concept came to reality. The resulting door panels are stunning. Don't let the word "veneer" that Bentley uses fool you; these are solid blocks of wood.