2021 Mazda3 2.5 Turbo Prices Announced
2021 | mazda | mazda3 | August 5, 2020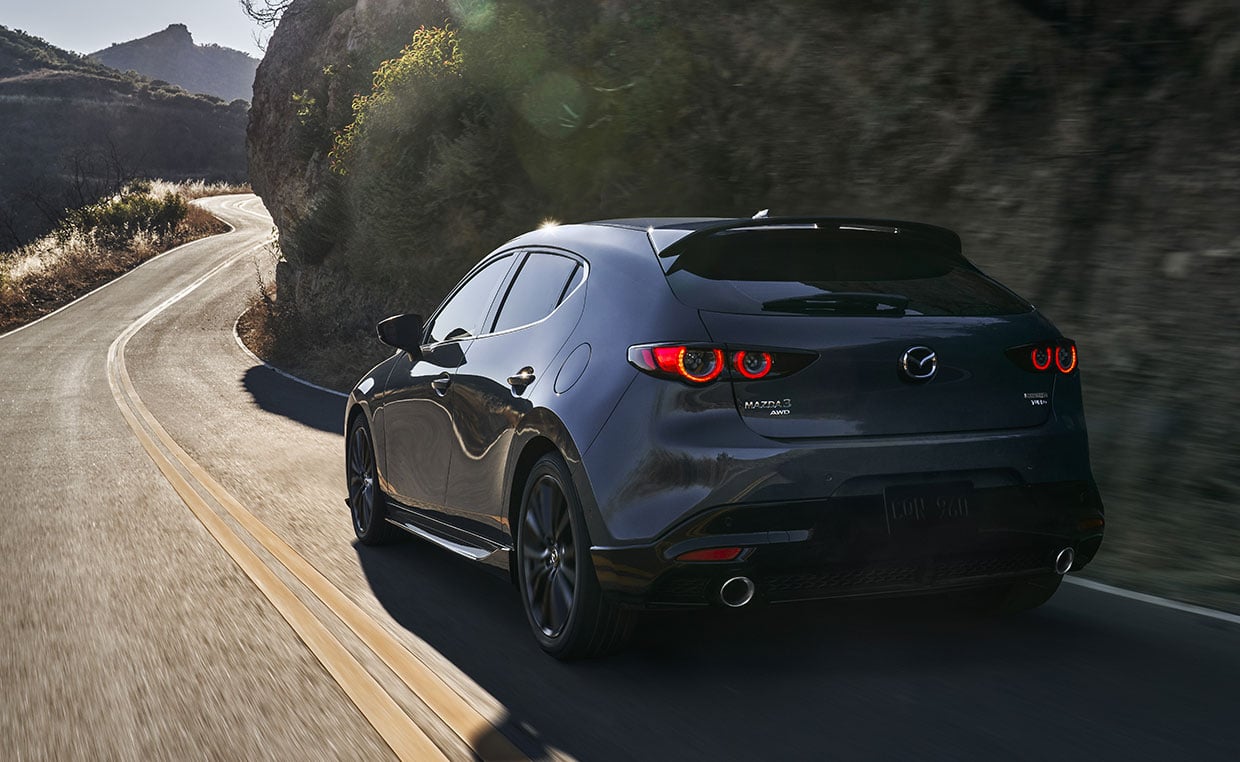 The 2021 Mazda3 will be offered in both sedan and hatchback versions along with 2.0-liter, 2.5-liter, and 2.5-liter turbo powertrains. Several models are offered in all-wheel-drive versions. The most interesting is definitely the 2.5 Turbo that starts at $29,900 for the sedan version. The hatchback version starts at $30,900.
Step up to the 2.5 Turbo with Premium Plus package, and the sedan starts at $32,450 with the hatchback starting at $33,750. Buyers can opt to add an Aero Kit for $1900 without the Premium Plus package or for $1075 with it. All 2.5 Turbo models come with all-wheel drive as standard.
The full price list for all configurations can be found below:
The 2.5 Turbo engine makes 250 hp and 320 lb-ft. of torque on premium fuel. Put the cheap stuff in it, and that drops to 227 hp and 310 lb-ft. of torque. Either way, it's a substantial bump from the naturally-aspirated 2.5-liter's 186 hp and 186 lb-ft. of torque, and more than double the torque of the base 2.0-liter.