2021 Bentley Bentayga Speed Has New Look, Still Packs a W-12
2021 | bentley | bentley bentayga | Bentley Bentayga Speed | August 10, 2020
---
Bentley has refreshed its Bentayga SUV for 2021, changing everything but the roof and door skins. The Speed version is expected to return packing its beastly W-12 engine under the bonnet. The images seen here are thought to be the clearest look yet at what the new Bentayga Speed will look like, and they come directly from Bentley.
The W-12 is expected to make 627 hp, the same as the Speed model released before the facelift. The 190 mph top speed is expected to carry over, as is the blazing fast 3.1-second 0-60 mph time. The previous W-12 packing Bentayga is capable of running the quarter-mile in 11.5-seconds.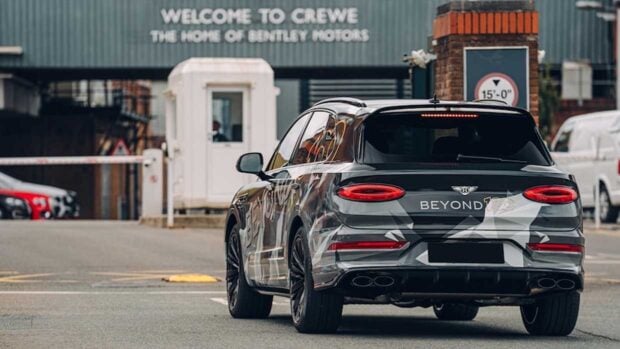 This is a very important vehicle for Bentley, despite the controversy it created. The automaker has sold more than 20,000 units worldwide, which is an impressive number for the ultra-luxury brand. The facelifted vehicle is still not particularly attractive to my eyes, but it clearly appeals to the well-heeled lot who can afford it.
[via Automobile Magazine]