Watch the 2021 Ford Bronco Take to the Trails in Moab
2021 | ford | ford bronco | August 11, 2020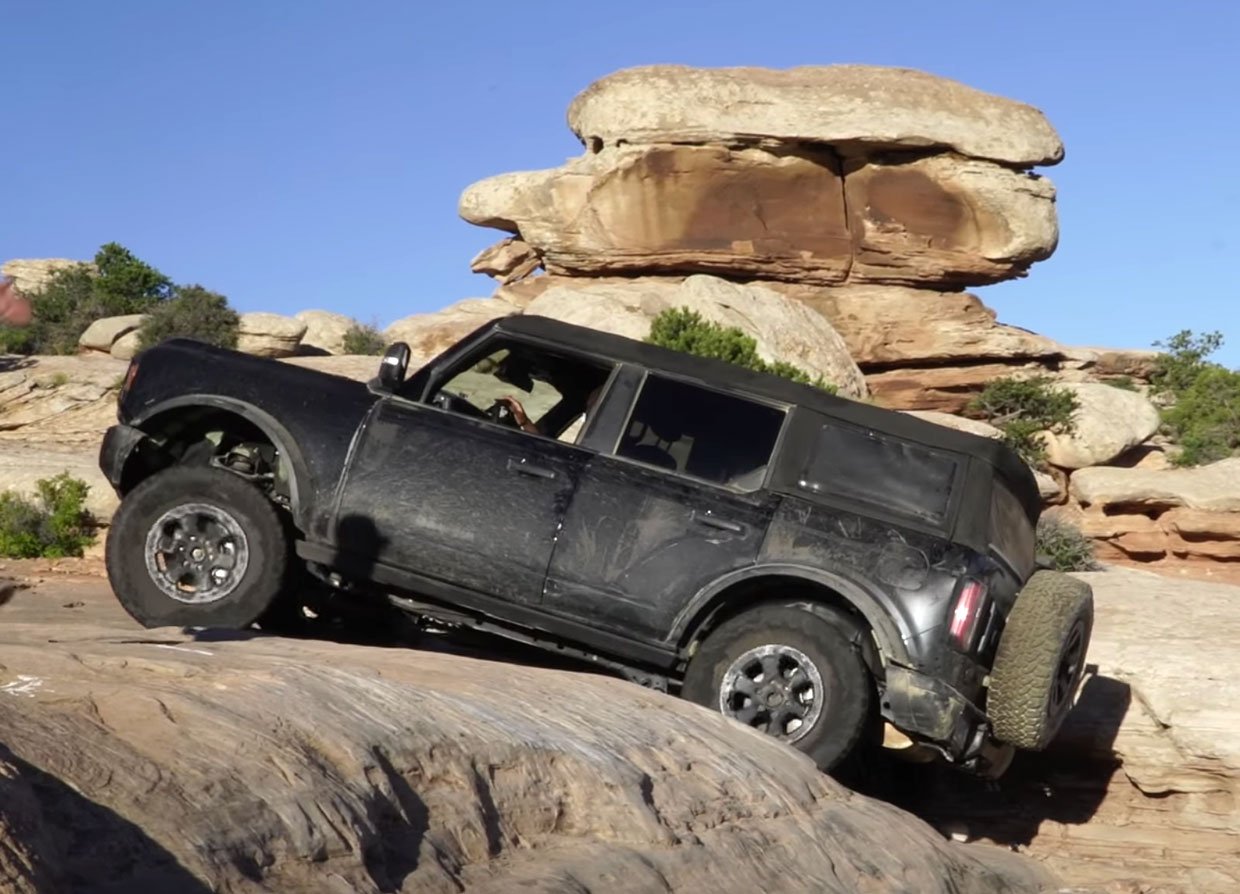 With over 150,000 purchase reservations already, there are plenty off-road fans who were excited when the 2021 Ford Bronco was announced. The Jeep Wrangler certainly needed some competition able to match its off-road capabilities, and Ford thinks it's up to the challenge. The Bronco Nation recently posted video footage of the 2021 Ford Bronco being tested for durability in Moab, Utah.
The videos feature both a two-door and a four-door Bronco tackling some of the toughest terrain the Utah desert has to offer. The footage is a compilation of over 13 hours and 33 miles tackling incredible terrain on famous Moab trails, including Poison Spider, Golden Spike, Golden Crack, and Gold Bar Rim.
Particularly impressive is the scene of the two-door Bronco going down a very large rock face with no scraping or problems noted. That said, some rather terrible stock music is playing over the video, so maybe we can't hear the Bronco scrape. It's unclear how the vehicles in the video are optioned, but in one early scene, it does look like one may have a manual transmission. It also appears that both are wearing the 35-inch tires of the Sasquatch package.